MESA, Ariz. — Investigators are seeking information on the death of a man who was found in the parking lot of a Goodwill store in Mesa.
Johnathan Gliege, 32, was discovered not breathing Tuesday night at about 7 p.m. near Gilbert Road and University Drive. He was taken to the hospital and pronounced deceased.
Gliege's injuries suggest he was the victim of foul play, authorities said.
Vanessa Gliege-Fonceca, Johnathan's older sister, said her little brother Johnathan had just moved to Mesa less than two weeks ago to be closer to family. He was living with Gliege-Fonceca and her family.
"My heart felt whole again," Gliege-Fonceca said through tears. "He was very kind-hearted, very funny."
She said growing up, they were very close. Gliege-Fonceca remembers helping her little brother with his ABCs and counting to ten. "I was kind of like a second mom to him. We were very close."
Gliege-Fonceca said on Tuesday night, Gliege left the house to go to the nearby Goodwill, which is about a 15-minute walk. The last time they spoke was through text when Gliege said he was on his way back to the house just before 7:00 p.m., but hours passed, and she became worried. Then at 11:00 p.m. her doorbell rang. "I thought it was actually my brother at first until I opened the door," Gliege-Fonceca said. It was the police telling her what had happened.
"I love him so much," she said. "If I could just give him one last hug and tell him that I love him and I care for him so much, and I'll always be thinking about him."
The Mesa Police Department has not yet been able to find any witnesses who observed what might have happened to Gliege before he died.
"He was very loved, and we need to find who did this to him," said Gliege-Fonceca. She and her family have set a $10,000 reward for information leading to the arrest and conviction of the person responsible.
Anyone with information is encouraged to call 480-644-2211 or Silent Witness at 480-WITNESS with any information.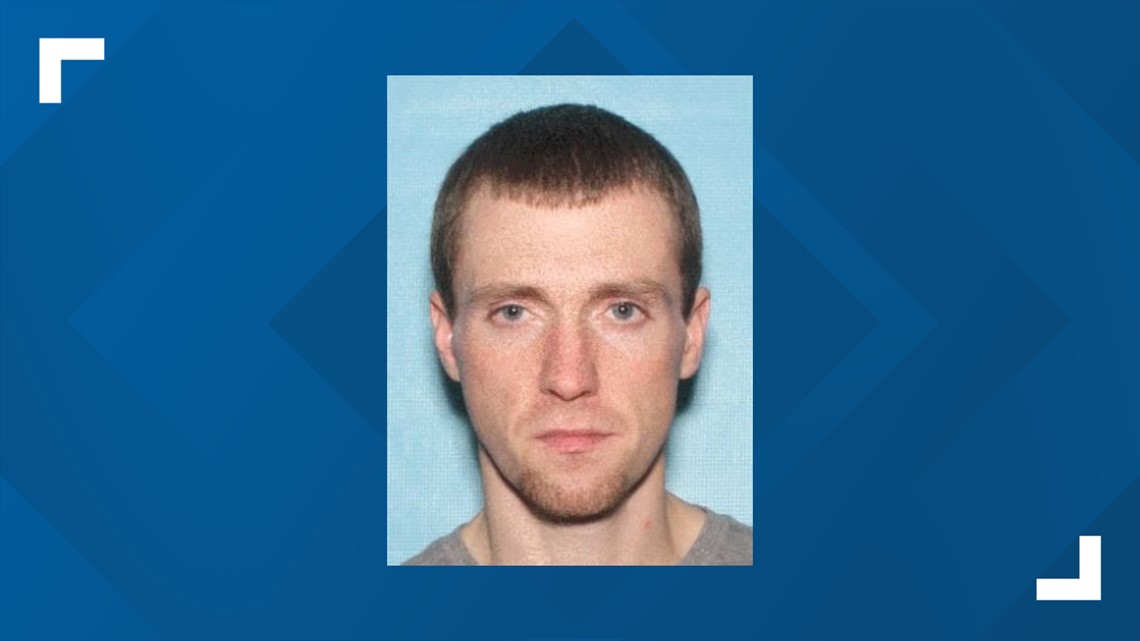 Up to Speed
More ways to get 12News
On your phone: Download the 12News app for the latest local breaking news straight to your phone.
On your streaming device: Download 12News+ to your streaming device
The free 12News+ app from 12News lets users stream live events — including daily newscasts like "Today in AZ" and "12 News" and our daily lifestyle program, "Arizona Midday"—on Roku and Amazon Fire TV.
12News+ showcases live video throughout the day for breaking news, local news, weather and even an occasional moment of Zen showcasing breathtaking sights from across Arizona.
Silent Witness:
Arizona's Silent Witness program allows people to send in tips and share information about crimes happening within their local communities.
The program shares unsolved felony case information in multiple ways, including TV, radio and social media.
Anyone who has information on a crime or recognizes a suspect described by the program is asked to call 480-948-6377, go to the program's website online or download the Silent Witness app to provide a tip. The identity of anyone who submits a tip is kept anonymous.
Calls to Silent Witness are answered 24/7 by a live person and submitted tips are accepted at all times. Submitted tips are then sent to the detective(s) in charge of the specific case.
Individuals who submit tips that lead to an arrest or indictment in the case can get a reward of up to $1,000.