PHOENIX — An arrest has been made in connection with a fatal shooting that Phoenix police said happened during a car sale. The investigation previously led police to a torched car that was abandoned in Glendale.
Police said they found the victim, David Navidad-Parra, 27, Friday night with a gunshot wound near 45th Avenue and Coronado Road.
First responders with the Phoenix Fire Department pronounced him dead on the scene.
Navidad-Parra was found with his wallet missing and his pockets turned inside out, according to police.
During the investigation, officers learned that Navidad-Parra had been reported missing while giving a test drive during a private vehicle sale.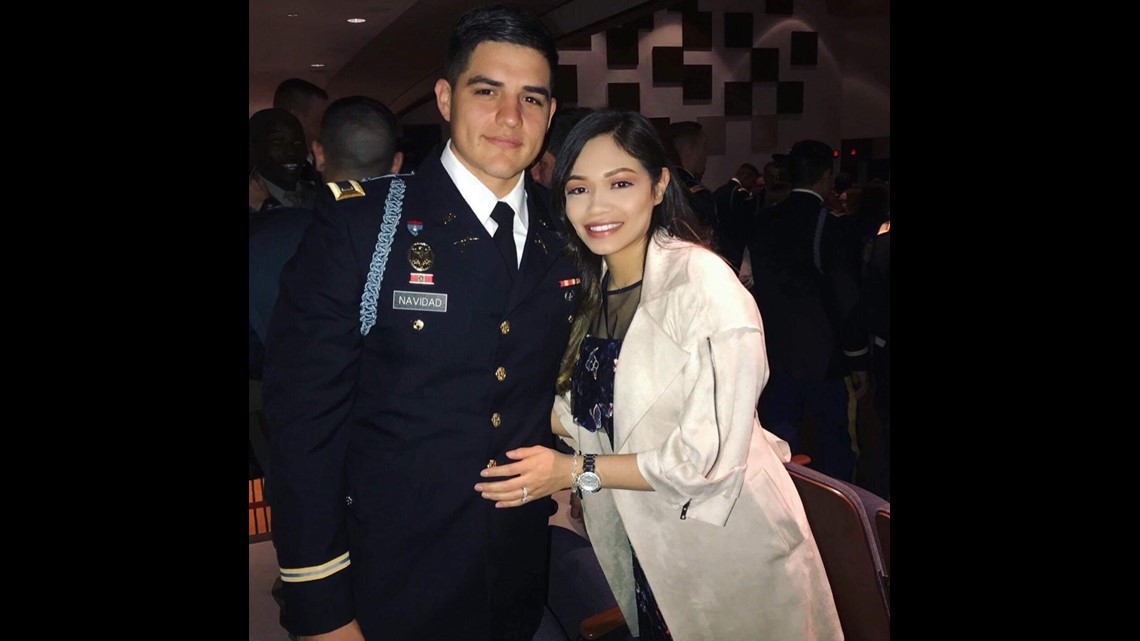 Police said Navidad-Parra and his father-in-law met with two people, described by police as suspects, who wanted to buy a car. One of the individuals, identified as Abel Uribe, 29, took the car on a test drive by himself. The ride lasted around 15 minutes, and Uribe returned and said he wanted to buy the car.
The second individual, who has not been identified by police, went to get money for the purchase while Navidad-Parra, his father-in-law and Uribe headed to the title registration facility. Navidad-Parra and Uribe rode together, with Uribe driving the car. They were followed by the father-in-law, who was driving a separate vehicle, documents show.
According to police, Uribe suddenly sped off with Navidad-Parra still a passenger in the car and the father-in-law lost sight of the vehicle.
The next day, Navidad-Parra's wife received notification that his AmEx card was being used at Westgate.
Detectives then found Uribe at Westgate. He had the card and a gun, police said.
According to police, Uribe told them the second suspect asked him to help speak Spanish during the car sale. The second suspect then called him while they were headed to the title registration location and said the plan had changed. Uribe was promised money and Percocet if he helped steal the car.
Uribe told police he burned the car because he thought it might have a GPS tracker. It would be found early the next day. when the Glendale Police Department responded to the vehicle fire near 91st Avenue and Rose Lane.
12News spoke with a neighbor who said his name is Kyle. He woke up in the middle of the night when he heard something happening outside. When he walked outside, he saw a car engulfed in flames.
To be honest, it's pretty terrifying," Kyle said.
He watched for 15 minutes as crews tried to put out the fire.
12News spoke with Navidad-Parra's wife Diana Ontiveros. She described her husband as a loving and caring person who graduated from West Point Military Academy in 2018. Ontiveros sending us part of the following statement:
"David was truly angel sent from heaven to be here among everyone on earth. He was a picture-perfect husband. Wonderful son, brother, and nephew. He graduated from West Point back in May of 2018.
Since then he has been serving for his county and making everyone so proud working hard to get achievements in the military and striving to be the best he could be to make everyone so proud of him."
Ontiveros ended her statement with, "My everything. My entire world."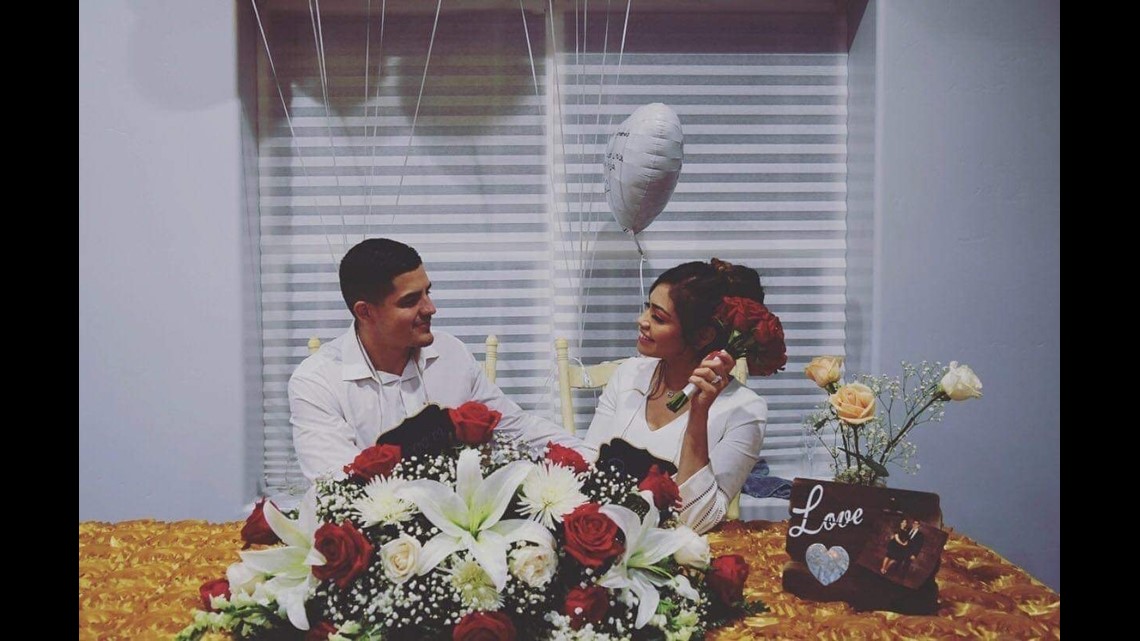 Navidad-Parra was nominated to attend West Point by Arizona Congressman Ruben Gallego who also sent a statement saying:
"I'm extremely saddened to learn of the murder of David Navidad-Parra. Our office got to know David a few years ago, and we proudly nominated him to attend West Point. My thoughts are with David's family during this tragic time."
On Sunday afternoon, Phoenix police announced that they had arrested Uribe in connection with the homicide.
Uribe is being held on counts of first-degree murder and kidnapping.
>> Download the 12News app for the latest local breaking news straight to your phone.
Burnt car appears connected to homicide investigation
This is a developing story. Stay with 12News for more updates.
Silent Witness:
Arizona's Silent Witness program allows people to send in tips and share information about crimes happening within their local communities.
The program shares unsolved felony case information in multiple ways, including TV, radio and social media.
Anyone who has information on a crime or recognizes a suspect described by the program is asked to call 480-948-6377, go to the program's website online or download the Silent Witness app to provide a tip. The identity of anyone who submits a tip is kept anonymous.
Calls to Silent Witness are answered 24/7 by a live person and submitted tips are accepted at all times. Submitted tips are then sent to the detective(s) in charge of the specific case.
Individuals who submit tips that lead to an arrest or indictment in the case can get a reward of up to $1,000.
Up to Speed
Catch up on the latest news and stories on our 12News YouTube playlist here.