SURPRISE, Ariz. — Twelve people were injured and one person is dead after eight different shooting incidents by the same suspect were carried out in the West Valley on Thursday afternoon, Peoria police said.
The suspect is in custody and one weapon was recovered.
Police said that four victims were shot during the 90-minute spree and nine people were injured by shrapnel and traffic crashes related to the incidents.
One gunshot victim was found dead in a car near Loop 101 and Thunderbird Road. The other victims are all expected to recover, officials said.
Peoria police officers responded to reports of a drive-by shooting near Northern Avenue and Glen Harbor Boulevard around 11:10 a.m. When they arrived they found an adult victim with a gunshot wound, officials said.
The victim and a witness gave officers a description of the suspect's vehicle. While officers were investigating the single incident, calls began coming in about shootings in jurisdictions belonging to Peoria PD, Surprise PD, Maricopa County Sheriff's Office and the Department of Public Safety, officials said.
Officials said that around 12:40 p.m. the suspect was spotted by the Surprise Fire Department and turned over to the police department to make an arrest.
Surprise Police Sergeant Tommy Hale said, "The suspect was taken into custody without incident and we are grateful for a safe resolution."
Officials said they believe the shooter acted alone and they do not have a motive at this time.
The eight incidents happened in the following general locations, according to officials:
103rd Avenue and West Northern Avenue
Loop 101 and Thunderbird Road
109th Avenue and West Union Hills Drive
111th Avenue and West Union Hills Drive
113th Avenue and West Bell Road
118th Avenue and West Bell Road
21800 North El Mirage Road
Loop 303 and Happy Valley Road
Police are urging anyone with information to call Silent Witness at 480-WITNESS or Peoria PD at 623-773-8311.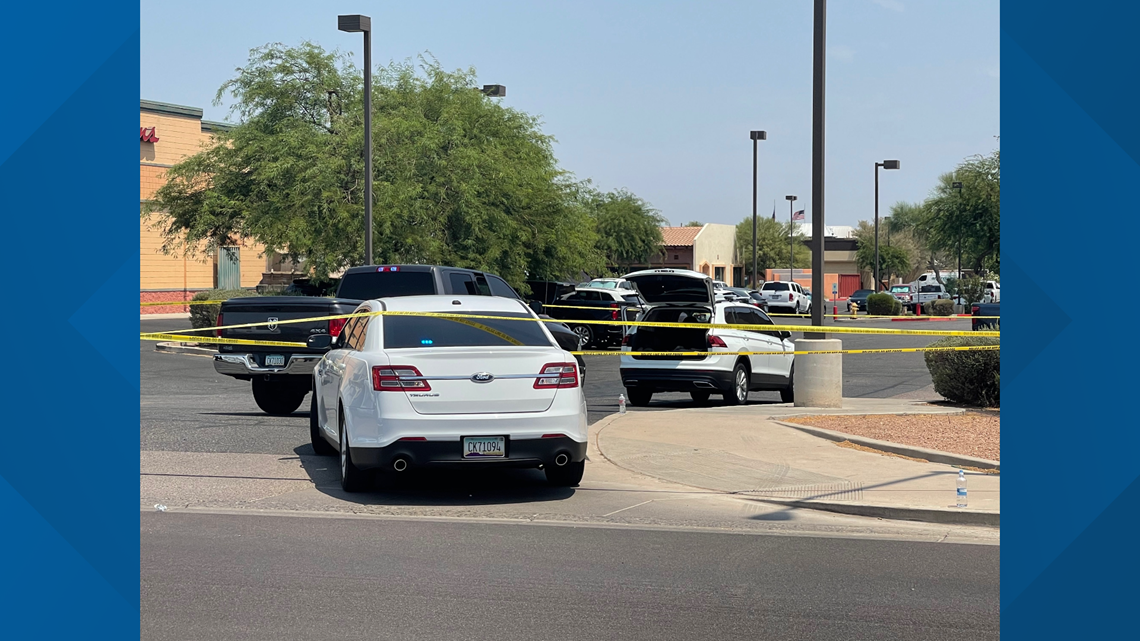 Bell Road is currently closed between 114th Avenue and El Mirage Road. The closure extends beyond the city's limits to Del Webb Boulevard.
Northern Avenue east and westbound between Glen Harbor Boulevard and 99th Avenue were closed due to a police investigation related to the shooting, according to police.
12 News will continue to report on this developing story.
Up to Speed
Catch up on the latest news and stories on the 12 News YouTube channel. Subscribe today.