PHOENIX — A group of about 250-plus street racers took over the parking lot of the Home Depot near 99th Avenue and Camelback Road a little after 10 p.m. on Sunday police said.
Police said several people in the group were performing reckless stunts like high-speed drifts and burnouts a few feet from the spectators.
Michael Valles was one of these drivers, according to a probable cause statement filed by police.
Officers said he did a 15-second burnout with his wheels spinning faster than 50 mph. Police said the car could have easily injured the people standing nearby if he had lost traction or had an equipment failure.
This wasn't the first street racing incident Valles participated in either, the court documents say. His truck was seen at an intersection takeover at 59th Avenue and Roosevelt the week prior.
Police turned on their lights and sirens and tried to stop Valles, but he fled the scene.
A police helicopter found him a short time later, and after Valles got out of the car and ran, he was taken into custody in a front yard in the area of 84th Avenue and Osborn Road.
Police found a handgun in his possession, which is prohibited as he is a convicted felon, court documents say. A black tar substance believed to be heroin was also found in the driver door compartment of his car, police said.
"A lot of these suspects are actually armed. We're finding drugs on them as well so it's not a good situation to be in," said Sgt. Mercedes Fortune of the Phoenix Police Department.
Valles faces charges of reckless driving, felony flight from law enforcement, possession of a weapon by a prohibited possessor, narcotic drug possession, possession of drug paraphernalia, and trespassing.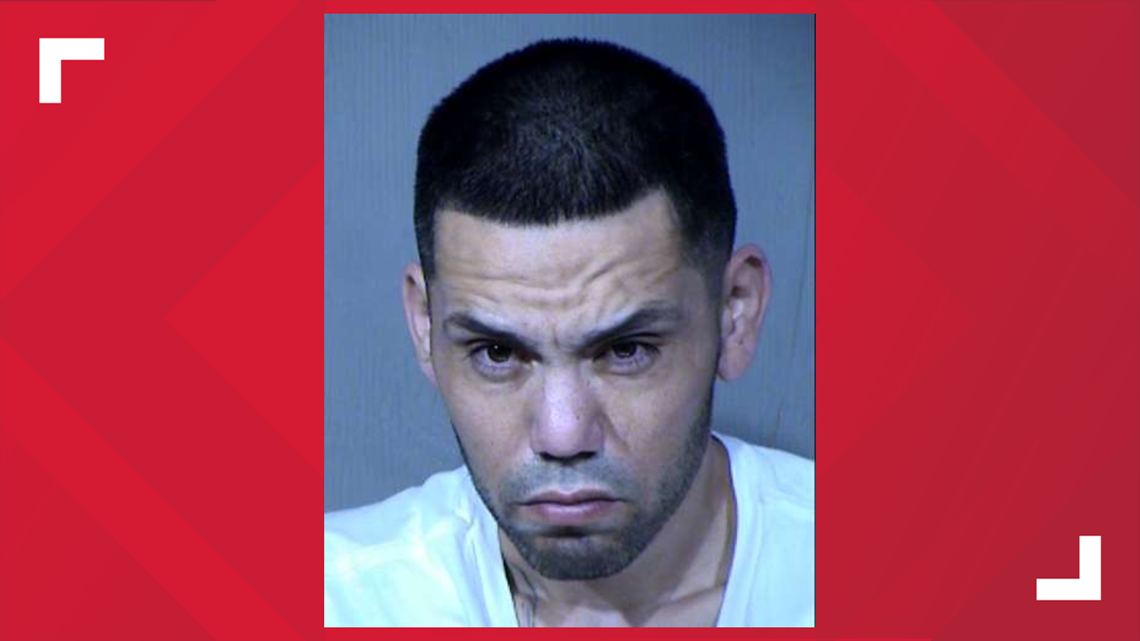 This is just the latest example of an ongoing problem local and state leaders have been trying to combat.
"Think about all the sacrifices that a lot of people are doing right now during this health crisis," Fortune said.
The situation is now escalating due to the coronavirus crisis, where health officials are asking people to stay home. But warnings about spreading the highly contagious virus are not being followed by the hundreds of people attending the illegal meetups.
"The biggest concern for us is the amount of people that are there," Fortune said.
Earlier this year, the Phoenix Police Department received $100,000 of federal money to create a street-racing task force after seeing a steep increase in incidents in 2019.
Police say popular Instagram accounts that boast about the meetups, like AZ Sunday Funday, are responsible for the underground planning. In January, the account posted that it was time to step down. But it's clear their engines are still revving.
"It's a cat-and-mouse game with them. It's always a chance and a chase to see what they're doing and where they're going," Fortune said.
The person running the AZ Sunday Funday account denied 12 News' request for comment.