PHOENIX — A detention officer with the Maricopa County Sheriff's Office was arrested on domestic violence charges Monday.
Medardo Sanchez, 31, is facing one count of aggravated assault with a deadly weapon, two counts of criminal damage, five counts of disorderly conduct, one count of aggravated assault against a minor and one count of child abuse.
According to Maricopa County Sheriff's Office spokesman Sgt. Joaquin Enriquez, Sanchez was arrested by Phoenix police while he was off duty. He was later booked at the Fourth Avenue Jail.
The Phoenix Police Department said Tuesday that a 30-year-old woman told police that her husband has assaulted her earlier in the afternoon at their home near 35th Avenue and Paradise Lane on Saturday.
Sanchez was not at the house at the time and a police report was written. Detectives developed probable cause to arrest him on Monday afternoon.
He will be "placed on leave pending the outcome of the criminal charges and an internal investigation," Enriquez said in a statement.
"MCSO will always be intolerant on criminal behavior, to include circumstances when our employees are accused of unlawful behavior," the statement continued.
"We are not above the law and will be held to the highest ethical standard that is expected of a leading law enforcement agency."
According to court documents, an argument between the couple regarding alleged infidelity turned physical. The victim accused Sanchez of choking her, pulling her hair out and pushing her against a door, as well as kicking their 3-month-old child in the head during the struggle.
Sanchez told police the argument escalated and he called the victim's parents to come and calm her down.
One of the parents told police they witnessed Sanchez swing a lamp at the victim and also witnessed Sanchez kick the baby. The parents yelled that he had hit the baby and the fighting stopped, court docs say.
According to one of the parents, Sanchez left saying 'this is war, get a lawyer, you know where I work,' according to court documents. The parent told police it wasn't the first time Sanchez used his job to intimidate the victim, court docs say.
According to court documents, Sanchez is facing three counts of aggravated assault, one against a minor, two felony counts of criminal damage and a felony count of child abuse, in addition to five misdemeanor counts of disorderly conduct.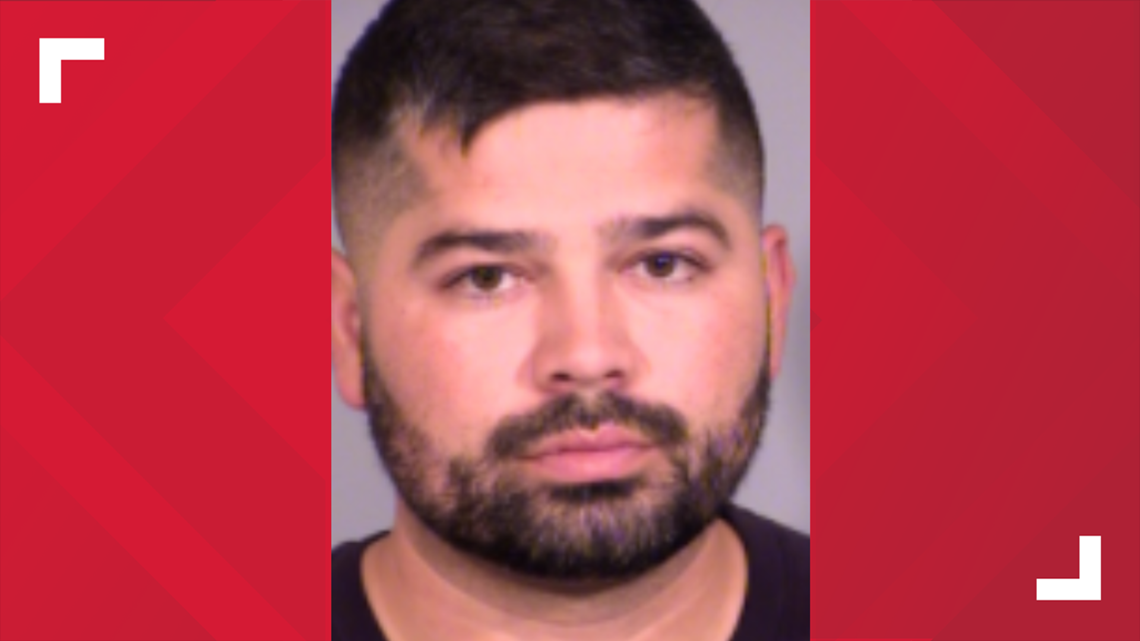 Learn more about other 12 News investigations by subscribing to the 12 News YouTube channel and watching our I-Team playlist.