PHOENIX — The husband of a missing Phoenix woman was arrested in her murder Tuesday afternoon after she went missing earlier this month.
Julie Concialdi, 59, went missing from her Phoenix home on Sept. 4. Her car was destroyed in a fire later that same night. Her body has not been found.
The suspect was identified Wednesday as 57-year-old Joseph Concialdi. He was identified as her husband, according to Phoenix Police Sgt. Mercedes Fortune.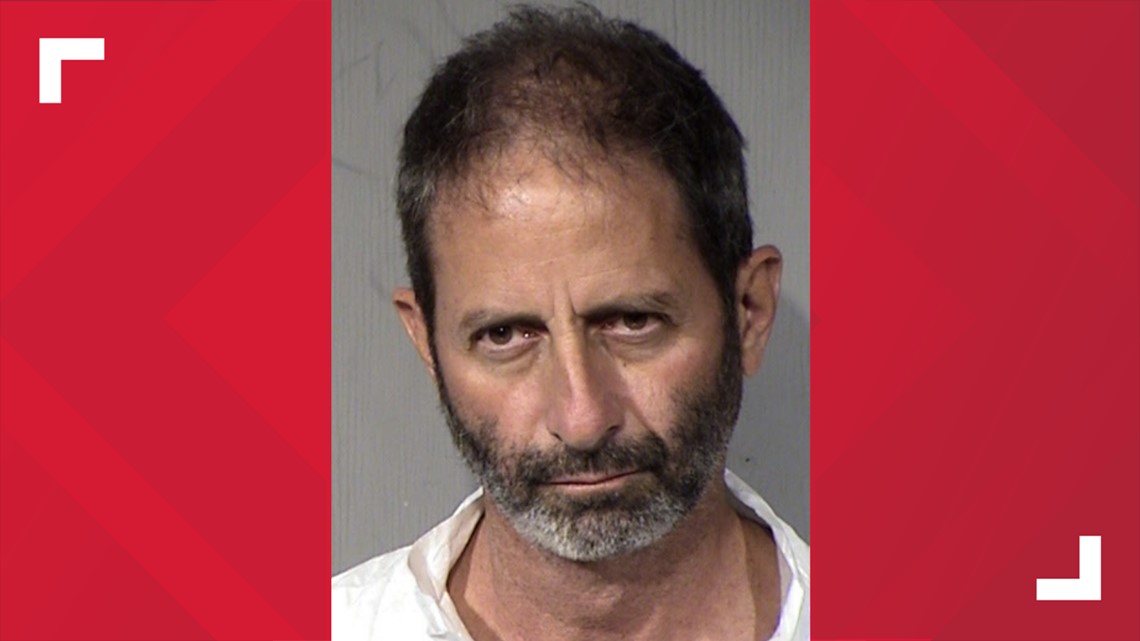 According to court documents, Joseph Concialdi admitted to having an affair with a woman in Payson and said he was with her on the weekend of Sept. 5.
Joseph Concialdi had reported his wife missing on Sept. 6. He said he had last seen his wife on Sept. 4 when, according to court documents, he and his wife had a fight over vacation plans.
Joseph claimed the argument was so heated that he said he left the house, walked around for 10 minutes, came back to get clothes and his work truck and left for Payson after buying food at a nearby Fry's.
Before he told investigators that he visited the woman who he had an affair with, Joseph said he camped by himself in a remote area outside of Payson and didn't interact with anyone else.
Witness statements and Joseph's own admission painted the marriage as a "tumultuous one," with previous separations and talk of divorce. Joseph had also told his son that a divorce would be financially damaging to him, according to documents.
A search warrant of their home was issued on Sept. 8 and evidence of a "significant sanitized crime scene" was found. There was enough blood evidence found to suggest a "significant injury," the documents said.
Phoenix police released surveillance video last week that captured a loud explosion and a flashing light coming from the car explosion.
Those circumstances led investigators to believe foul play was a factor in Concialdi's disappearance.
Joseph Concialdi was arrested and booked for first-degree murder. He was ordered to post a $2 million bond to be placed on house arrest.
The search for Julie is still ongoing. She was last seen near 27th Avenue and Dove Valley Road around 7 p.m. on Sept. 4.
Her car was found abandoned later that same night in the area of 20th Avenue and Monona Drive.
Anyone with information on her disappearance is asked to contact the Phoenix Police Department Missing Persons Unit at (602) 534-2121 (after hours: (602) 262-6151).