PHOENIX — Editor's note: The above video is from a Monday evening newscast.
A suspect is in custody after allegedly shooting and injuring three Chandler police officers in two separate shootings, barricading himself in a home for hours, then lighting the home on fire, police said.
The suspect was in custody on Monday after being on the loose in the area of Galveston and Delaware streets, police said. The suspect was identified Tuesday as 35-year-old Rigoberto Polanco Jimenez.
Jimenez is facing a wide variety of charges, including attempted second-degree murder, possessing a weapon, aggravated assault with a deadly weapon, arson, criminal damage, burglary, endangerment and discharging a firearm within city limits.
According to court documents, Jimenez was previously sentenced to 11 years of prison when he was found guilty for armed robbery.
The Chandler Police Department said the first shooting took place around 1 a.m. near Delaware Street and Chandler Boulevard.
An officer who was on patrol in the area saw Jimenez walking and attempted to contact him over his "suspicious behavior."
Police said Jimenez ran from the officer then turned and shot at the officer multiple times, hitting the officer at least once.
The officer did not fire back, police said. The bullet traveled through the officer's leg, court documents detailed.
Jimenez continued running and began jumping fences through backyards, cutting his hand and leaving a blood trail, court documents read.
Officers continued investigating and found that video surveillance from nearby homes showed Jimenez walking prior to the shooting then running through the yards after the shooting.
The first officer who was shot has non-life-threatening injuries. They have since been released from the hospital.
Shortly after that shooting, court documents said officers found a vehicle driving suspiciously with no lights on.
The driver was stopped and a black gun holster was found in her car, court documents detailed.
The woman admitted to leaving a home near Galveston and Delaware streets and police found photos and video of a Hispanic male with tattoos and a red hat in her phone. Jimenez was wearing a red hat during the shooting, police said.
The woman was eventually released.
The second shooting occurred around 7 a.m. when police were attempting to contact Jimenez in a home near Delaware and Galveston streets.
Court documents detailed the investigation that continued at that house. Officers came to the door and the residents allowed them to search the home for any unknown people.
The six Chandler police officers found Jimenez hiding in a bathroom and Jimenez allegedly began shooting at them.
Jimenez allegedly struck one of the officers in his ballistic vest in his upper chest or shoulder and the officer received a laceration to his head. Jimenez struck a second officer in the waist or pelvic area, court documents read.
Both officers were taken to a local hospital with non-life-threatening injuries and are expected to be OK. All three officers who were injured are recovering at home.
The other four officers were not struck, but were in direct line of gunfire, court documents read. Some of the officers returned fire.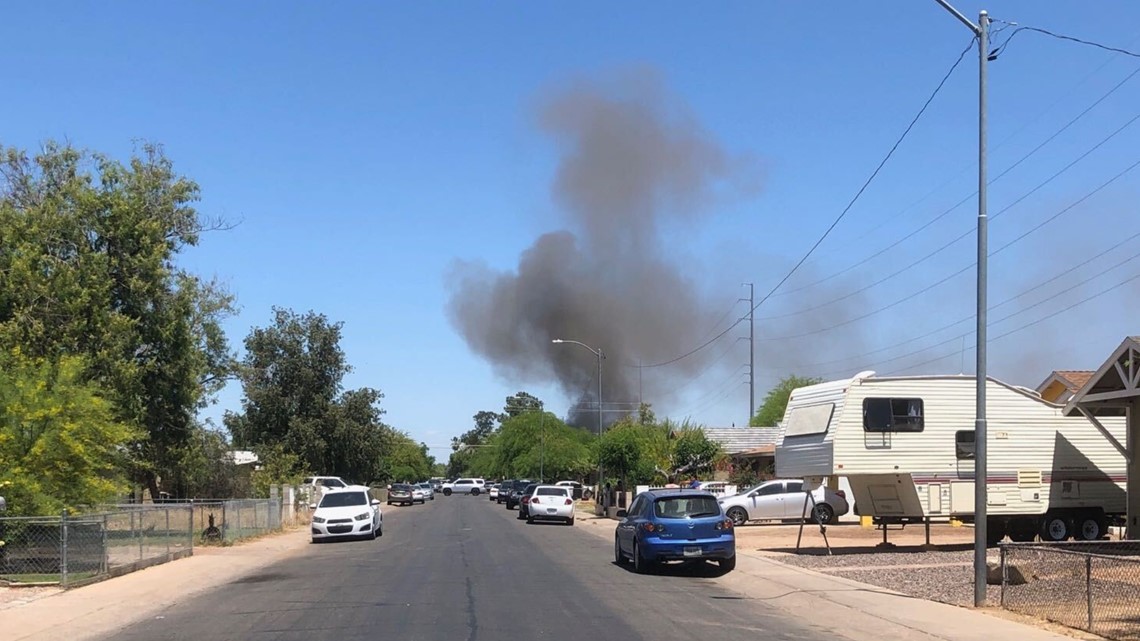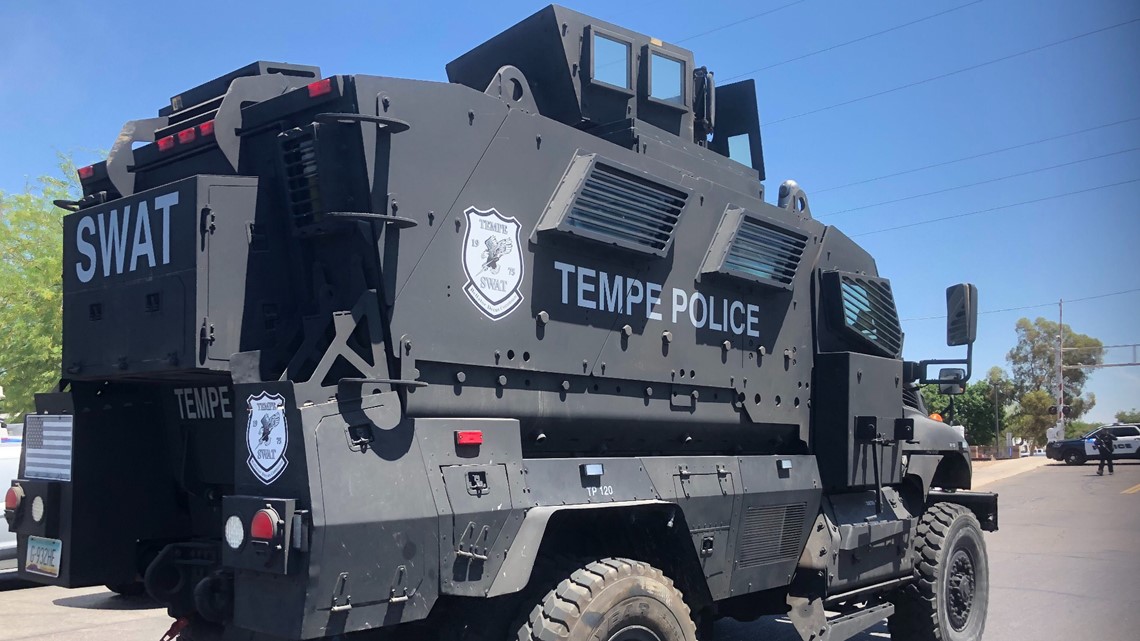 Jimenez barricaded himself inside the home and refused orders to come outside.
After several hours, he allegedly intentionally started a fire inside the home, which quickly engulfed the home and caused a total loss.
No other injuries were reported in that incident.
Jimenez managed to leave the home and jump into an adjacent patio before breaking into that apartment, police said.
He allegedly caused extensive damage to that apartment and eventually exited the home, police said.
Jimenez was taken to a local hospital, where he received treatment and was released.
He allegedly admitted to all involvement but said he did not realize the first officer was a police officer when he was shooting. He said he knew the other six officers were police officers, according to court documents.
Jimenez said he started the fire using a torch to light a cardboard box and other items that he was using to barricade on fire.
Shell casings from a shooting on April 24 were also found inside the apartment.
Jimenez also admitted to being the shooter in that shooting, according to court documents.
According to court documents, Jimenez is a convicted felon and cannot possess a firearm.
Jimenez is set to appear in court next on May 5. He was ordered to post a $3 million cash-only bond.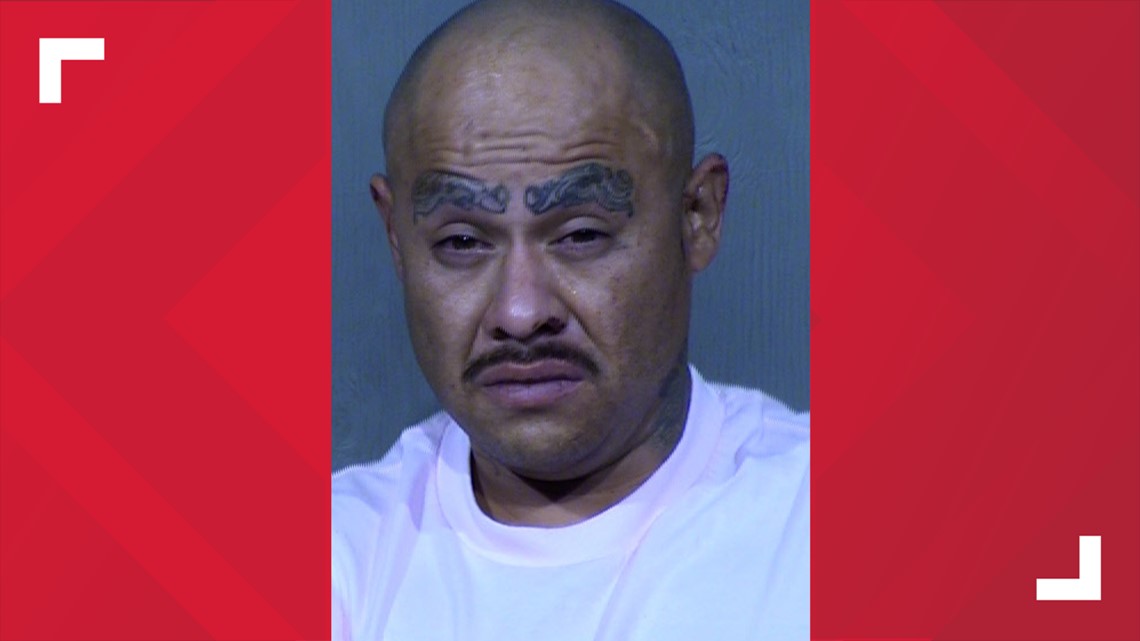 This is a developing situation. Stay tuned to 12 News for the latest.