PHOENIX — Editor's note: The above video is from a Thursday afternoon newscast.
Three people were injured Wednesday evening and a suspect is in custody after gunshots rang out at Glendale's Westgate Entertainment District.
Glendale police said they received reports of a shooting around 7:25 p.m.
Officers arrived just minutes later, when they found several victims and located the sole suspect, who surrendered and is now in custody.
The mother of the suspect and the suspect himself, during his initial appearance in court, identified him as Armando JR Hernandez.
Police said Hernandez admitted to being the shooter and said he went to Westgate because he wanted to harm 10 people.
Hernandez, according to police, said he wanted to gain respect because he felt he had been bullied his entire life.
Glendale Police said Hernandez was facing 16 felony charges, including three counts of aggravated assault with a deadly weapon, three counts of aggravated assault that resulted in serious physical injury, five counts of discharging a firearm within city limits and one county of disorderly conduct with a weapon.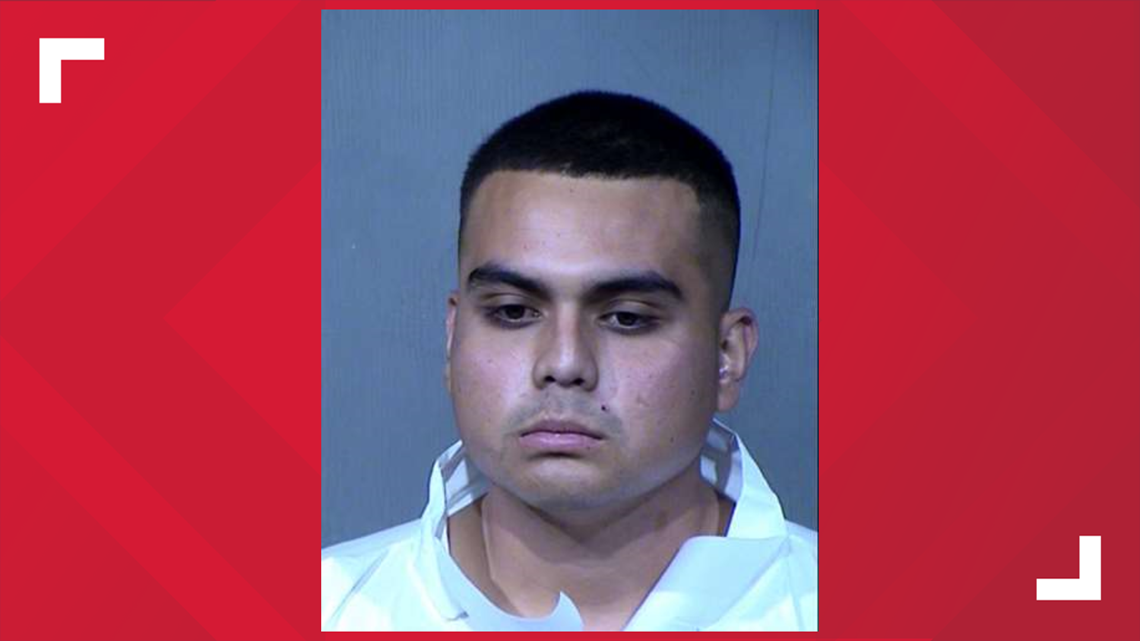 Hernandez was ordered to post a $1 million cash-only bond and is set to appear in court next on May 28.
One victim, a 19-year-old man, was taken to a hospital with life-threatening injuries and is in critical condition as of Thursday, police said.
A second victim, a 16-year-old girl, was taken to a local hospital with non-life-threatening injuries.
The third victim, a 30-year-old woman, was struck and had a non-life-threatening injury but was not taken to the hospital, police said Thursday.
The suspect's mother told 12 News on Wednesday that Hernandez, who is from Peoria, was the shooter.
The woman said Hernandez attended Raymond Kellis High School. A former classmate also identified him as the shooter.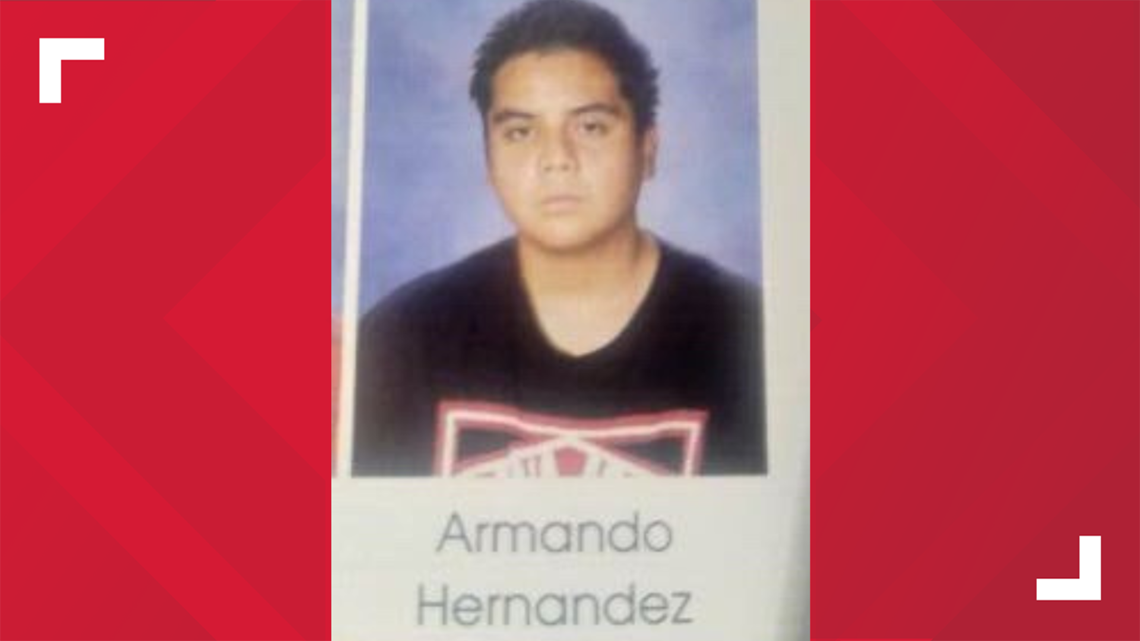 Glendale officials said during a press conference on Thursday that officers arrived on scene within five minutes of the first 911 calls.
Hernandez, police said, scoped out the scene before going to his car to get his weapon. He then allegedly loaded three rifle magazines to capacity, police said.
Police said they found a black assault rifle on scene.
Police said Hernandez admitted to being the shooter. They added that they are aware of social media posts Hernandez posted during the shooting and have confirmed that it is him in those posts.
Video gathered by 12 News appears to show the suspect armed with a long rifle pacing around before being confronted by police and surrendering.
Arizona state senator Martin Quezada was in the area near the shooting and tweeted: "I just witnessed an armed terrorist with an AR-15 shoot up Westgate."
Quezada told 12 News he heard the gunshots and witnessed the shooter calmly walking as he fired.
"I saw him through my window after the shots were fired," he said. "He was walking calmly while reloading his weapon."
Business owners in the area said they took cover after hearing the gunfire.
Westgate was closed off while police gathered evidence, but it has since reopened.
Police asked residents to shelter-in-place during the investigation, despite the fact that there was no active threat.
The shelter-in-place order was to allow law enforcement to "systematically and efficiently" check local businesses for more victims and witnesses, police said. It was lifted by midnight Thursday.
Around 11 p.m. Wednesday, detectives raided the alleged shooter's home for evidence. They left around 3:30 a.m. Thursday after taking photographs and removing at least a half dozen bags of evidence.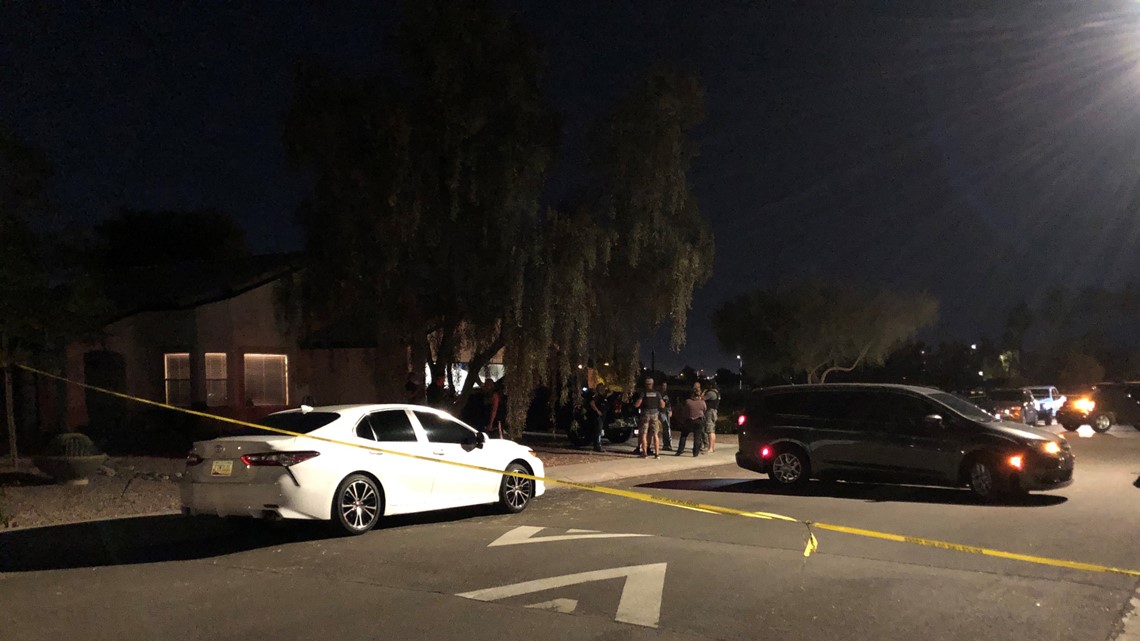 There was also a power outage in the area due to damage caused by the shooting that struck a transformer, but it was fully resolved before 10:30 a.m. Thursday.
Glendale Mayor Jerry Weiers came to the scene several hours after the shooting.
"I want everyone to know that this is not normal," Weiers said. "We're dealing with somebody who obviously had issues."
Gov. Doug Ducey said he is monitoring the situation and issued the following statement on Wednesday:
"First and foremost, our hearts and prayers are with the individuals and families impacted tonight, as well as the first responders and police officers who are on the scene. As we learn additional details, the state is here to continue to offer its full support to the victims and to the community."
Ducey said the state will assist Glendale Police during the investigation.
Sen. Martha McSally also tweeted her condolences Thursday.
There was also false information spreading on social media following the shooting.
A professor at Webster University noted videos reporting false information about the shooting circulating through social media.
Police are aware of social media posts about the suspect and are asking for tips. People can reach investigators through Silent Witness at 480-WITNESS (480-948-6377) or 480-TESTIGO (480-837-8446)
GLENDALE POLICE BRIEFING FROM WEDNESDAY:
Westgate is a popular entertainment district located in Glendale. It is located just next to the shopping district Tanger Outlets.
It is also home to the Arizona Coyotes' Gila River Arena and is just minutes from the Arizona Cardinals' State Farm Stadium.
It was closed for a period of time due to the coronavirus pandemic, but restaurants started opening up as early as May 11 under supervision from Ducey.
This is a breaking news situation. Stay tuned to 12 News for the latest.
MORE VIDEOS FROM WEDNESDAY: