PHOENIX — Democratic State Sen. Otoniel "Tony" Navarrete was arrested Thursday night on charges of sexual conduct with a minor, in a case that police say dates to 2019, according to law enforcement authorities.
A probable cause statement revealed a disturbing account of alleged abuse from a teenage boy who claimed that Navarrete began touching him and performing sexual acts on him when he was 12 or 13 years old.
The victim, who lived with Navarrete when the alleged crimes occurred, detailed that the lawmaker would go into his bed and touch him inappropriately, according to police.
The alleged abuse continued sporadically for multiple years. The victim's younger brother also told police that Navarrete groped his leg in the past.
The now 16-year-old victim told police and agreed to make a recorded call with Navarrete on Thursday afternoon.
In the call, police claimed that Navarrete acknowledged the abuse and apologized to the victim, saying he wished things could be different.
Officers arrested Navarrete at his home in Phoenix later that day.
Booking information from the Phoenix Police Department released on Friday shows Navarrete faces three counts of sexual conduct with a minor and one count of molestation of a minor.
The arrest came two days after Navarrete revealed he had tested positive for COVID-19, despite being vaccinated. Navarrete said he was experiencing mild symptoms while isolating at home
While reports circulated in the political community late Thursday night that Navarrete had been arrested, Phoenix police released this statement late in the evening:
"The Phoenix Police Department received a report of sexual conduct with a minor that occurred in 2019. Detectives interviewed a juvenile victim and witnesses, and on August 5th, developed probable cause to arrest the suspect. The suspect was arrested and is currently in the process of being booked into jail for multiple counts of sexual conduct with a minor, among other charges."
Senate Democrats issued this statement Friday:
"We are deeply disturbed by what we've learned from recent media reports about the arrest of Senator Tony Navarrete. As Senate Democrats we stand with all survivors of sexual assault and encourage anyone who needs it to call the Arizona Sexual and Domestic Violence Helpline at 602-279-2980 (SMS Text: 520-720-3383). These allegations and arrest are serious and deeply troubling.
"Right now, it's important to allow for due process to take place through our judicial system. We are closely monitoring the situation and are anxious for the facts of this ongoing investigation to be revealed. At this point we do not have any details surrounding this ongoing case and we will refrain from further comment."
House Democrats issued this statement Friday:
"We were deeply alarmed by the arrest of Senator Tony Navarrete, and these are obviously very serious and disturbing allegations. We will always strongly support survivors of sexual abuse and have no tolerance for any harm caused to children. Until more is known, it is important at this point to let law enforcement do its job and conduct a thorough and complete investigation providing due process for all involved."
Navarrete, a 35-year-old Phoenix native, is serving his second two-year term at the state Senate, representing District 30 in West Phoenix. He was elected to the House in 2016.
Navarrete's LinkedIn page shows he has worked as deputy director of Promise Arizona, a leading advocate for young migrants, for the last 10 years.
Petra Falcon, executive director of Promise Arizona, said Navarette had not been on the payroll "for several years." He provided updates on legislative issues, she said.
A Legislature biography shows he has worked for several political campaigns and with community groups over the last decade.
In the legislative session that ended in June, Navarrete sponsored the Dignity Act, requiring state prisons to provide free and unlimited feminine hygiene products to inmates. Gov. Doug Ducey signed the bill into law.
This is a breaking news story. Stay with 12 News for the latest updates.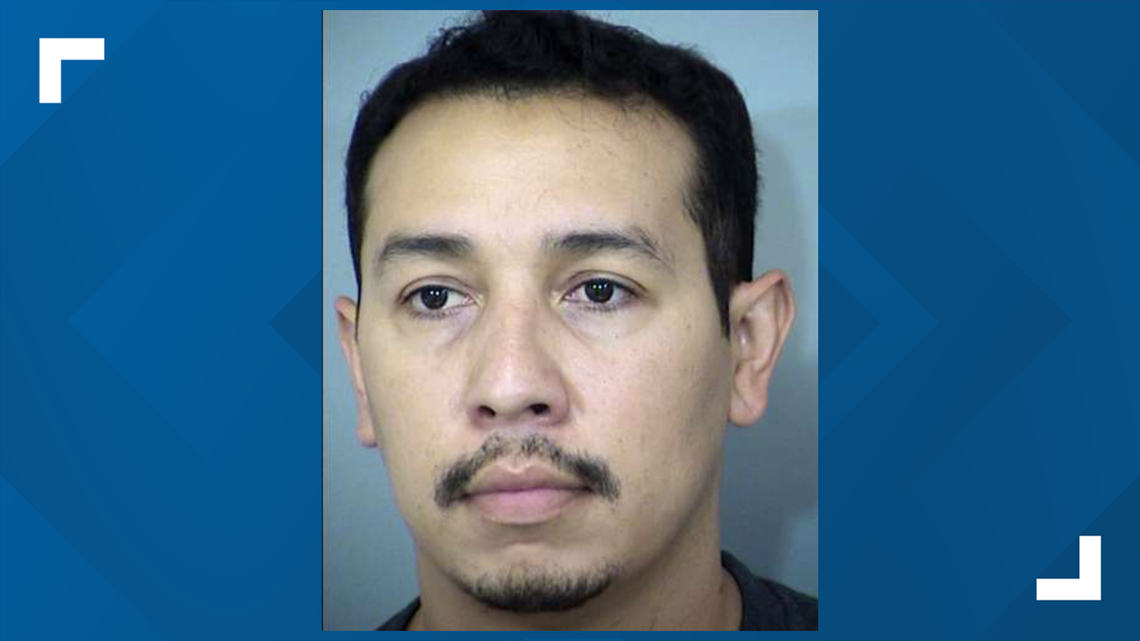 Arizona Politics
Track all of our current updates with Arizona politics on our 12 News YouTube channel. Subscribe for updates on all of our new uploads.