GOODYEAR, Ariz. — Paul Bixler has devoted her life to public education. Now, her fellow community members are showing up to school board meetings demanding that she resign.
Bixler has had a decades-long, illustrious career in public education, ranging from teacher to administrator to principal. She decided to come out of retirement in 2020 to run for an open school board seat at Liberty Elementary after seeing turnover and turmoil around the pandemic, hoping to help.
"I wanted to add some stability to the board," Bixler said. "And I figured with the expertise I was bringing in. It would be good stability."
She could never have predicted the personal attacks she would begin to see from some in the community by the end of 2022.
"My first reaction was just stunned. Because it was personal, they were coming after me," Bixler said. "Where were the people I talked to every day? You know, where did these guys come from?"
One after another, community members used the public comment portion of the school board meeting to demand Bixler resign, repeatedly misgendering her and threatening to vote no on all future school funding until she was removed from the board. Some claimed she was endangering or grooming children.
One woman even referred to Bixler as "a grown man with a mental illness dressing as a woman."
"I thought these were better people. I could not believe what they were saying," Bixler said. "This is not a choice. I do not choose to be transgender."
Paul Bixler's story
From the time Bixler was a child, she knew she was different.
"My story is not a lot different than other transgender women," Bixler said. "By about eleven or twelve, I was pretty sure I knew what was going on."
That was in 1961. A different time.
"There was too much risk and eventually professional risk as well as personal risk," Bixler explained.
Bixler eventually met her wife, Candace, while working at Camelback High School. After marrying her, they had two children and a long, loving marriage.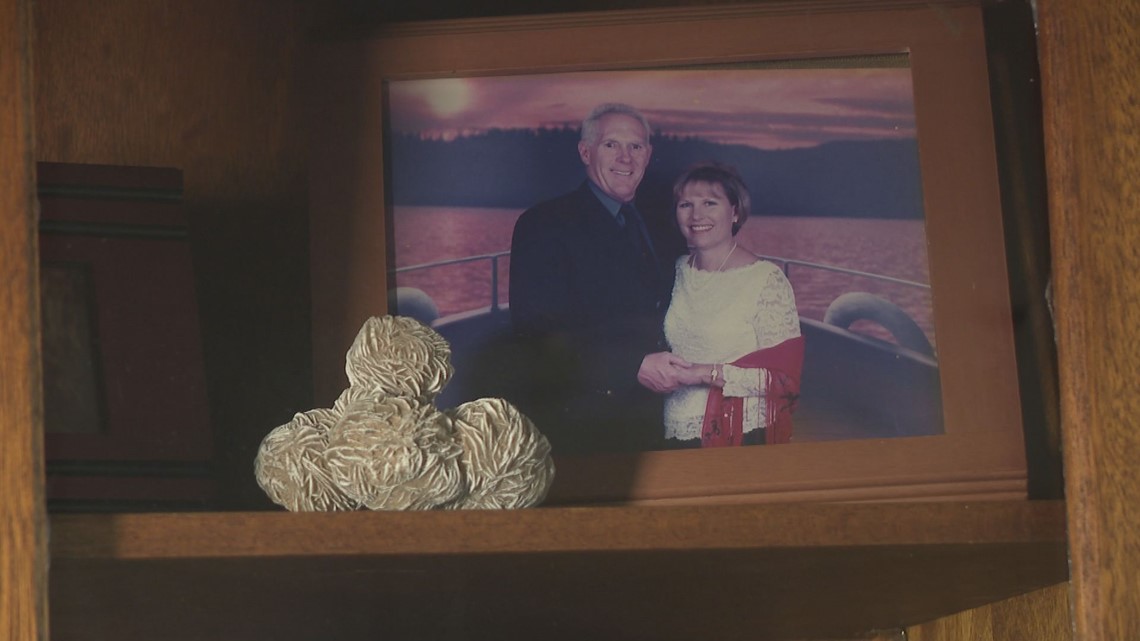 "My wife was aware of it," Bixler said. "But it was absolutely clear that it was uncomfortable, and I didn't want to risk that. I loved her more than me."
In 2017, Candace died of cancer.
"I decided at that point that if I was ever going to explore what my real feelings were, this would be the time," Bixler said.
Bixler said she received support from her immediate family, including her twin sister and two sons.
But recently, she has not received that same support from her school community.
Attacks against Bixler come from across the country
After November's school board meeting, one of the speakers, Lindsey Graham, escalated her comments during an appearance on Fox News.
"He grew his hair out a little bit, and he wears his deceased wife's clothing to school," Graham said.
Bixler was heartbroken when she heard the comments targeting not just her but her late wife.
"My wife was the gentlest, bravest, most grace-filled person I've ever met," Bixler said. "She was an incredible human being, and they attacked her."
From there, Bixler received hateful letters and emails from people across the country.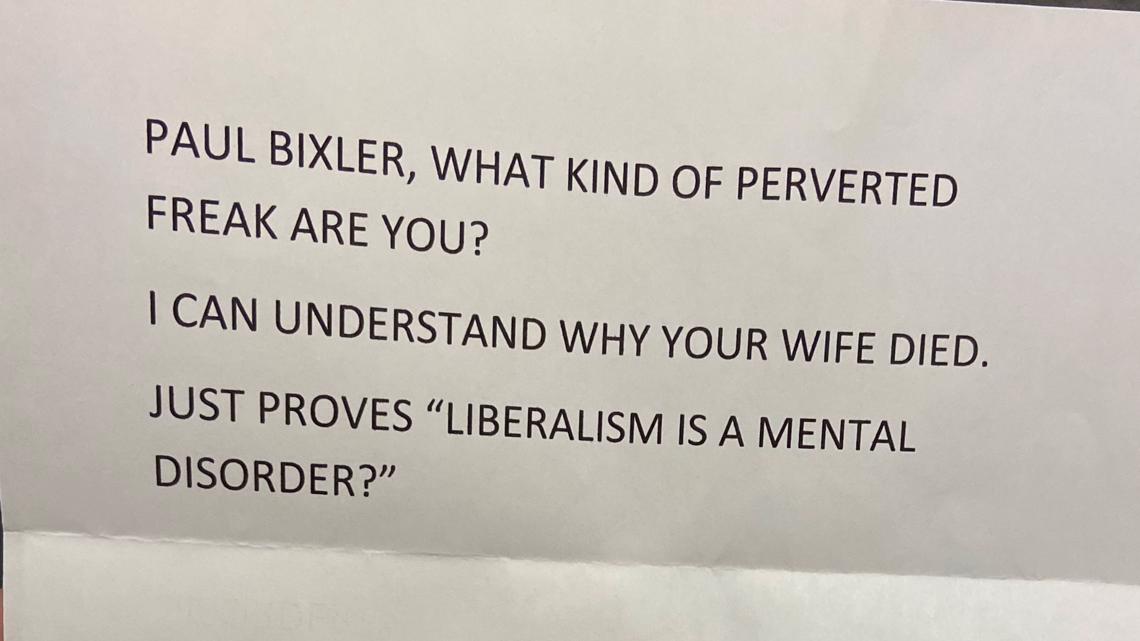 "Have you been afraid for your safety?" asked 12News reporter Bianca Buono.
"There were a couple of emails that got my attention. They were not local. But yeah, they were scary. That is my sons' biggest fear. They worry about my safety," Bixler said.
Despite those fears, Bixler continues to do her job.
During public comment at a school board meeting Monday night, one community member again called on Bixler to step down. But others stood up and made comments in support of her.
"I'm not sure we've had a board member who is as knowledgeable as Ms. Bixler, and to see fellow human beings hate, hate, another human being for the way that they look, that is what strikes me, and that is what disgusts me," said Liberty school board member Mark Aguire.
Bixler is holding onto that positivity and refusing to resign. She hopes speaking out will put an end to the attacks.
"This sideshow that they are trying to promote is taking away from the real business we ought to be doing," Bixler said. "So I'd like to get back to the real job of the school board."
The Arizona School Boards Association released the following statement in response to the harassment Bixler has received:
"No school board member in any community in this state or nation should ever feel that they are placing themselves or their families at risk by serving their communities. All members of the community are welcome to provide input on the decisions of the school board. However, it is unacceptable for anyone to disrupt a public meeting, provoke confrontation, harass, based on race, gender or otherwise, or threaten for any reason a public official."
Up to Speed
Catch up on the latest news and stories on the 12News YouTube channel. Subscribe today.