AVONDALE, Ariz — Students getting bullied by their classmates has become far too common, but it's not every day that a teacher is accused of participating too.
That's what one now-former Valley community college professor is accused of after a private group chat between the teacher and some of her students became public.
Kassandra Pritchett worked part-time at Gateway Community College starting in October 2017. She became a full-time employee in October 2022, around the same time she joined a private group chat with some of her students.
"It was a very unwelcoming area and that's not how a classroom should feel."
Raegan Spratt was the target of many of the group chat messages.
"I first wanted to be like a nurse," Spratt said. "But being out there on the scene, versus you know, staying in hospital was something that really interested me."
Spratt decided becoming an EMT was for her. She had taken the EMT course at Gateway straight out of high school when she was 17 and passed, but she didn't feel ready.
"I didn't feel very confident that I could go out there and give my best performance in saving a life potentially," Spratt explained.
That changed in August 2022.
"I felt like that was a good time to just go and retake the course entirely," Spratt said.
It was the same course, but this time, she had a different professor: Kassandra Pritchett.
"My first impression was that she was easygoing," Spratt described.
As the semester went on, Spratt began to feel like something was off and noticed tension with Pritchett.
"It was a very unwelcoming area and that's not how a classroom should feel," Spratt said.
Spratt finished the semester and passed the class anyway.
Private chat discovered at graduation party
It wasn't until her classmates got together for a graduation party in December that she would connect the dots. One of her peers asked her to change the music and when Spratt picked up that classmate's phone, she saw her own name pop up in a message.
The chat was called "IYKTYK", often short for "if you know then you know." The private chat included some of her classmates.
"They were actively texting in this group chat about me and my fiancé," Spratt said.
Even more surprising to Spratt was that her teacher was in the chat too.
"It was just really heartbreaking," Spratt said. "Really depressing."
Spratt screenshotted as much of the chat as she could and later showed it to her mother, Shauna Stone.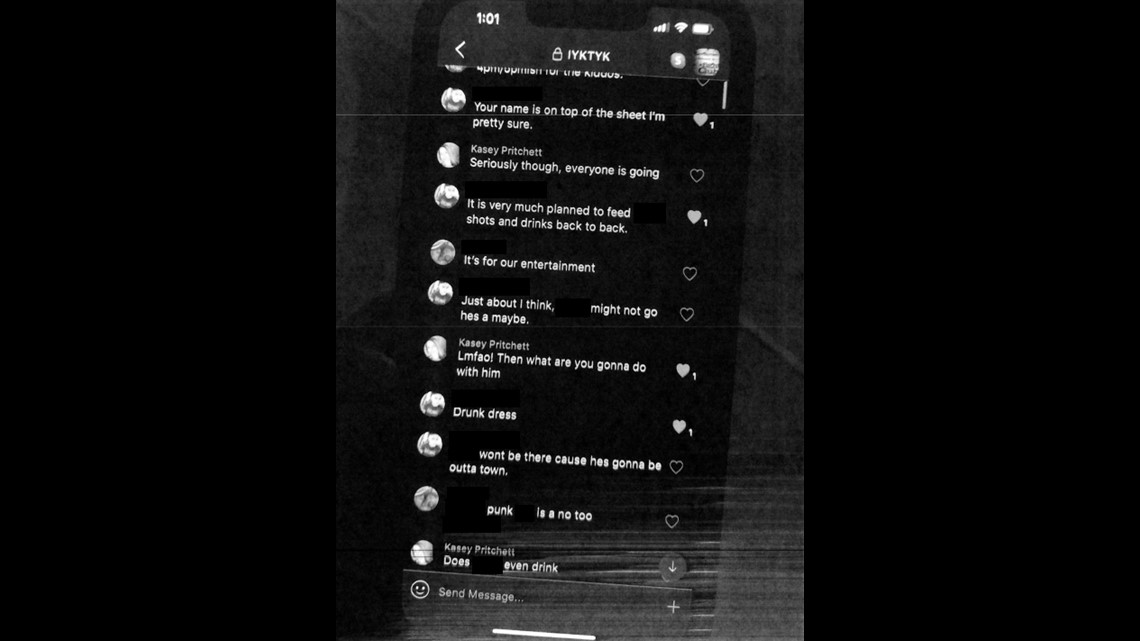 "My reaction was I was heartbroken for her, first and foremost," Stone said. "The fact that this woman is in a position of power and then also a public servant. She's a paramedic, you know, she's supposed to be out there protecting and saving lives. And here she is trying to ruin one. That's not going to fly with me."
One message sent by Pritchett reads: "Some of you deserve to celebrate. Not the one who passed the class…AGAIN."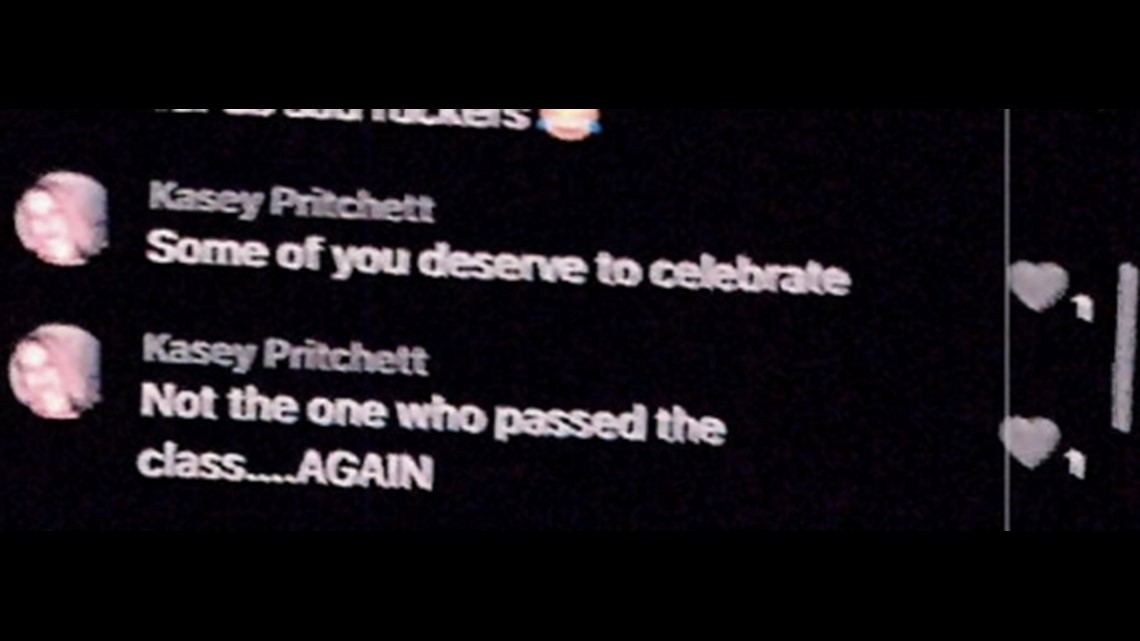 In another message, when a student in the chat joked, "Reading is hard" Pritchett replied, "Sorry I pull a Raegan."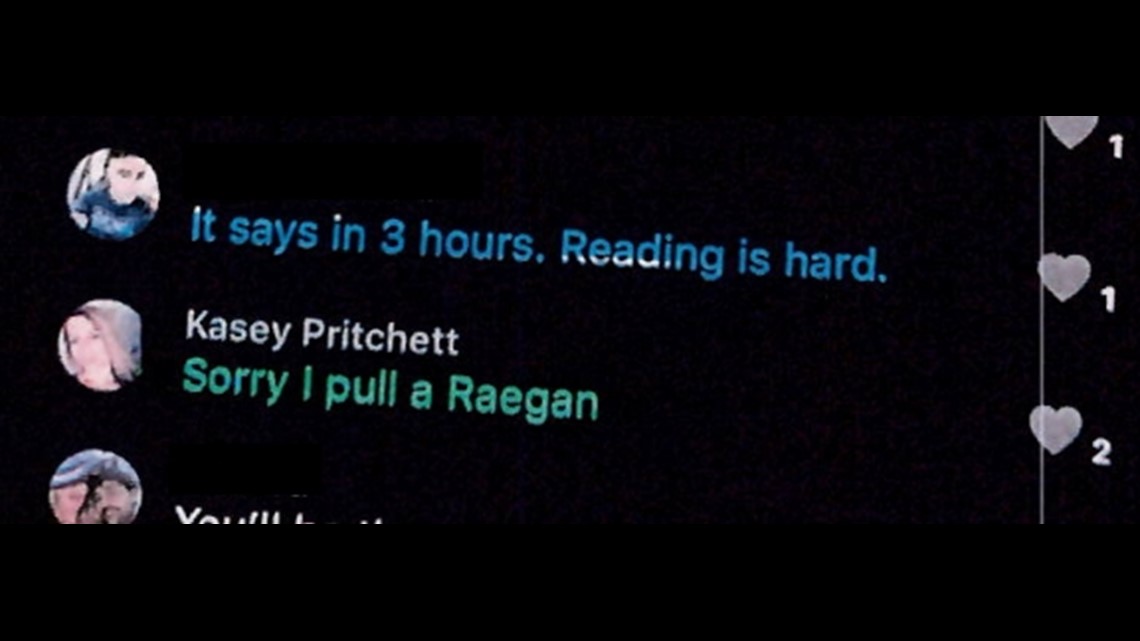 In another message, Pritchett referred to Raegan as "a weak women needing her man to fight her battles."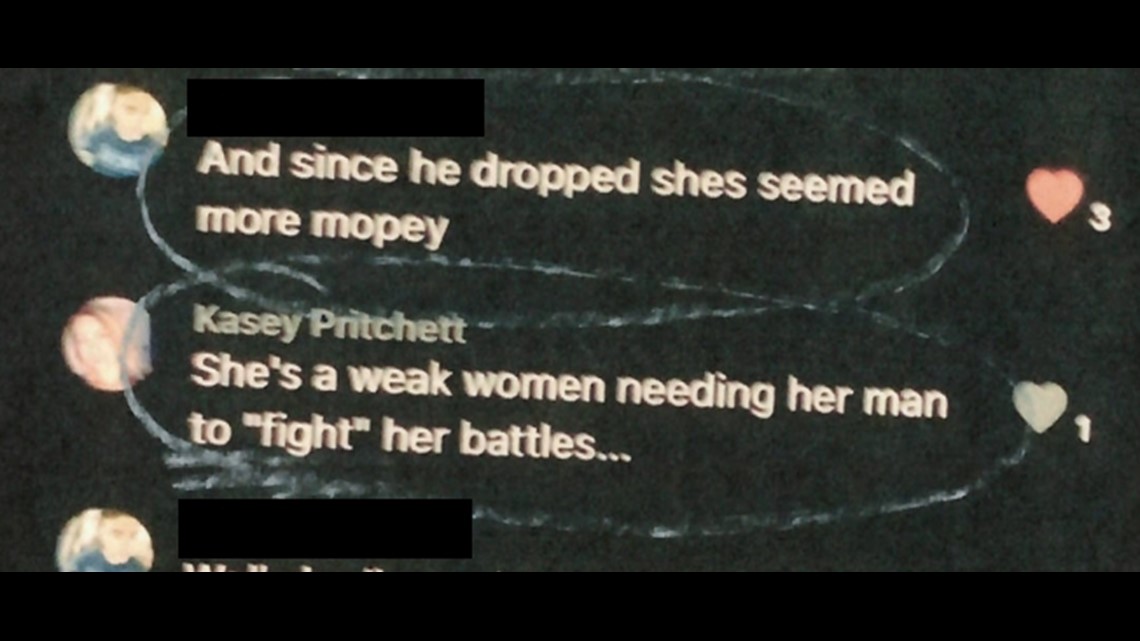 As other students wrote repeated messages making fun of Raegan and creating plans to "stir the pot" between her and her fiancé, rather than shut it down, Pritchett participated.
They even created a poll, debating whether Spratt would argue with her fiancé at the party. The final result was, "We make them fight."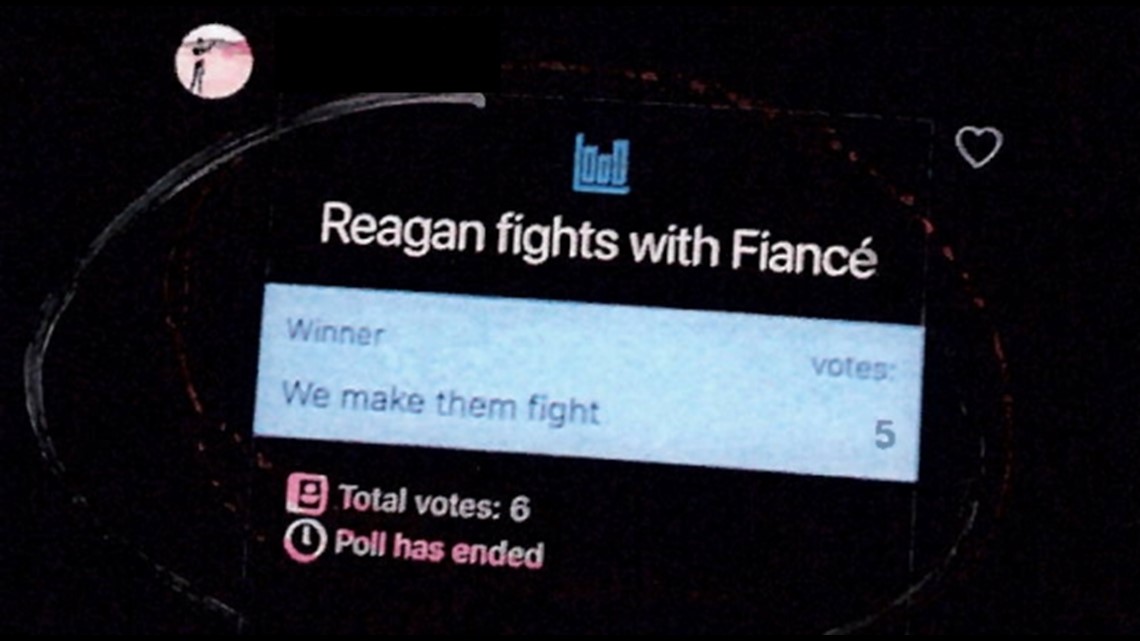 "I'm angry, but then again, I need this to not happen ever again to anybody," Spratt's mother Stone said.
College takes action
Spratt and her mother reported the harassing group chat to the school.
A Maricopa County Community College District spokesperson told 12News they received the complaint and reviewed copies of the messages. When they notified Pritchett that she was under investigation, she resigned.
Chuck Coolidge, the executive vice president of marketing and communications, released the following statement:
"The Maricopa County Community College District takes matters of misconduct very seriously for our students as well as our teachers. Upon receipt of the complaint Gateway Community College acted quickly with an initial review of the evidence provided.
This instructor was within her probationary period with our District and once notified of the investigation, the instructor chose to submit her resignation. We now consider this matter resolved."
Coolidge also added that amid their investigation, they learned a teacher's aide was also in the private group chat. The college notified her that they will not renew its contract with her and she is no longer an employee.
Pritchett is a licensed paramedic through Arizona's Department of Health Services. An ADHS spokesperson said the department is also now reviewing the complaint against her.
12News made multiple attempts to reach Pritchett for comment but calls and emails have not been returned.
"That's not someone that should be trusted with any kind of power," Stone said.
Spratt said she still plans to pursue a career as an EMT and hopes by sharing what happened to her, it never happens again.
"It's just really rare to see a teacher affiliated with bullying towards a student of hers," Spratt said. "And I just don't want that to happen to future students."
Up to Speed
Catch up on the latest news and stories on our 12News YouTube playlist here.