PHOENIX — After months of public outcry, the Maricopa County Attorney's Office made the decision on Friday to dismiss all charges against demonstrators stemming from arrests made during a Black Lives Matter protest in Phoenix last year.
Maricopa County Attorney Allister Adel released a statement regarding the filed motion, saying it's "in the interests of justice to not proceed" with the charges against more than a dozen protesters.
"I believe that just because we can legally pursue charges does not always mean that we should," Adel said in a statement. "It is not an easy decision to step away from a case when we believe crimes were committed, but in this case, it is the right thing to do."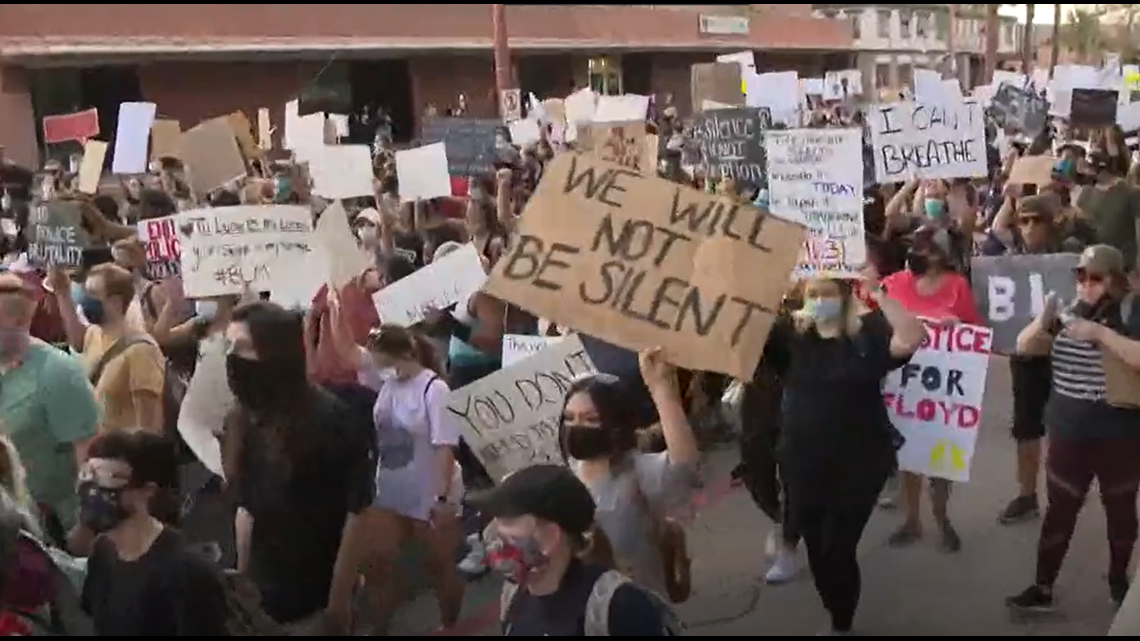 Adel noted in the statement that the decision to drop charges does not mean that crimes weren't committed on Oct. 17, citing a video that she said showed actions that warranted arrests.
Officers said that a "small group of demonstrators" began marching in the area of 10th Avenue and Van Buren Street, reportedly blocking roadway traffic. The group reportedly began throwing objects, which emitted smoke at officers. The protesters also allegedly knocked barricades over into the roadway.
The charges against 14 people included aggravated assault on a police officer, riot, unlawful assembly, hindering prosecution, and obstructing a public thoroughfare.
"I believe we must not be afraid to change course when it serves the interests of justice and is in the best interest of the community. My decision today reflects just that," Adel wrote in the statement.