GOODYEAR, Ariz. — At just 4 years old, Angelina Guglielmo is larger than life. If you ask her mom Kris, she would tell you that she's a whole vibe.
"She runs our house. She's sassy, she's got a lot of personality. She loves taking pictures," Kris told 12News.
On Saturday morning, Angelina's vibe and bright smile will light up New York City's Times Square as part of the National Down Syndrome Associations Times Square video presentation.
Angelina, who was born with Down syndrome, was among 500 people chosen from a group of 2,400 to be featured in a presentation that's aimed at promoting acceptance and inclusion of people living with the genetic disorder.
Kris is hoping Angelina's smile will melt away misconceptions people may have.
"She can do anything else that a 4-year-old girl can do. I just really strive for my daughter to be included… and I just think that this is a very positive message," Kris said. "I just want her to be treated the same as every other kid. I don't want her to feel or be treated differently, just inclusion and acceptance."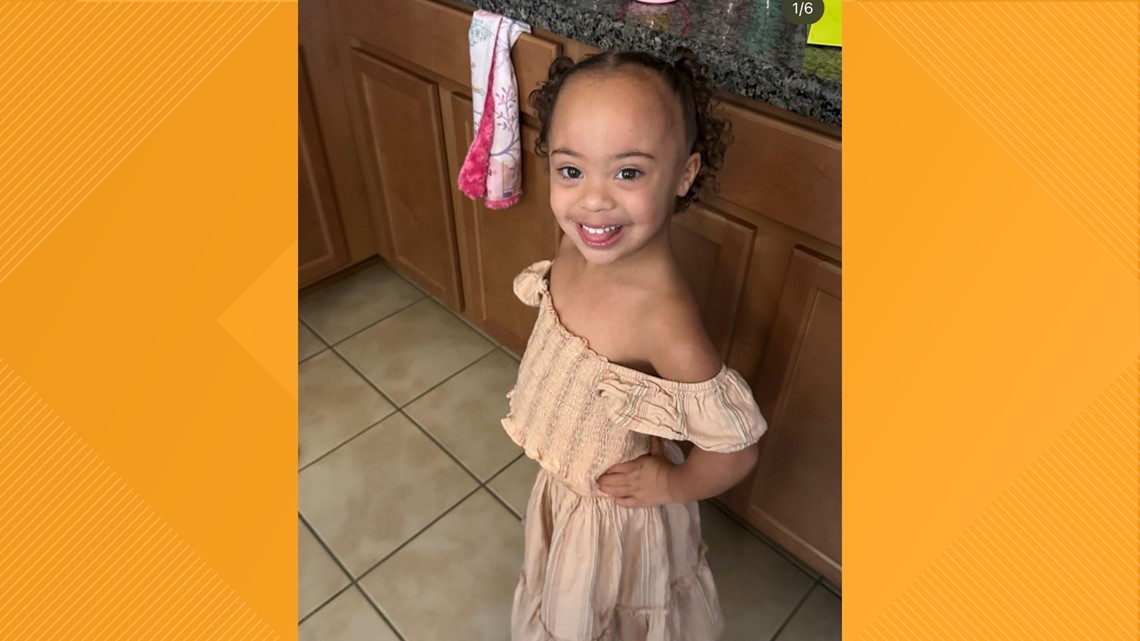 The genetic disorder occurs when someone is born with 47 chromosomes, instead of 46.
According to the National Down Syndrome Society, many people with Down syndrome lead normal, healthy lives.
"I know she's going to freak out when she sees herself up there," said Kris.
"I have 5 outfits ready for her. I'm not quite sure which one I'm going to put her in," she added.
Kris, who is a native New Yorker, said it will be the thrill of a lifetime to see her daughter's face on two jumbotron billboards in Times Square.
"I'm super excited, I'm ecstatic," she said.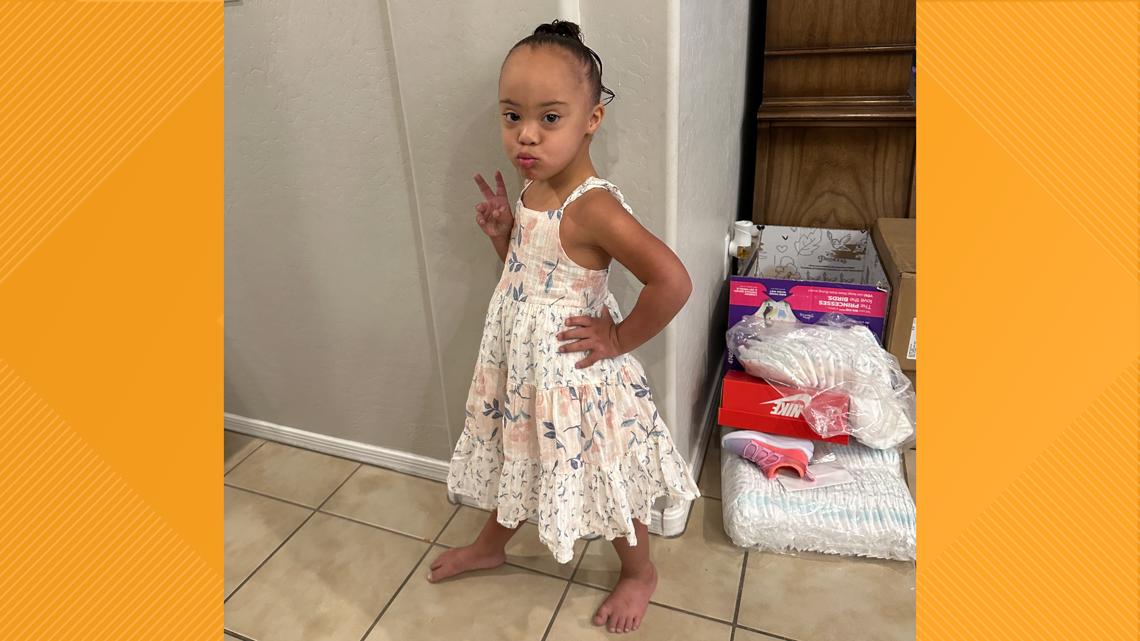 Up to Speed
Catch up on the latest news and stories on the 12News YouTube channel. Subscribe today.