ARIZONA, USA — Arizona Gov. Doug Ducey announced that $40 million would be used to combat homelessness in the state and mitigate the spread of COVID-19.
The announcement comes as 31% to 41% of Arizonans are not current on rent or mortgage where eviction in the next two months is likely, according to a recent report from Bloomberg.
Experts in Arizona and across the United States are predicting an eviction and homeless crisis once the federal moratorium on evictions ends.
Ducey said $40 million in grants will go to organizations that provide multiple measures to combat homelessness.
There were no measures geared towards specifically preventing evictions in the announcement, even though studies have shown increased evictions spread COVID-19 and lead to an increase in infections.
The allocation includes an approximately $16 million grant towards emergency solutions, such as sheltering and re-housing measures, and about $24 million towards a Community Development Block Grant, which provides emergency payments for rent, utilities, food, and clothing for individuals for six months.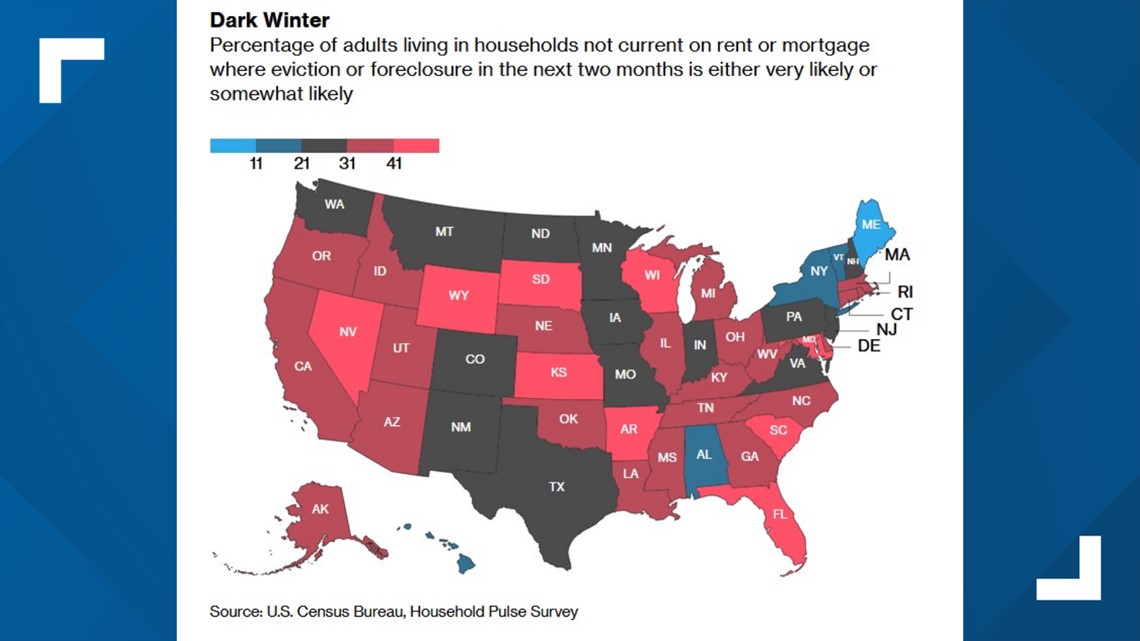 Landlords in multiple states, including Arizona, have also sued their state governments to end the moratorium.
For those who need assistance with housing right now, there are several resources at your disposal.
Eligibility for the program is restricted to individuals who had "income levels at 100% of the area median income" before COVID-19 hit.
Maricopa County's COVID Crisis Rental Assistance program was created to help households receive up to three rental assistance payments for rent for any time between March and December. It is only available to Maricopa County households living outside of the cities of Phoenix and Mesa.
The city of Phoenix is offering one-time financial help to renters and homeowners who have been affected by COVID-19.
Individuals can reportedly apply for the city to help with utility bills (up to $600), Phoenix water bills (up to $300) and rent or mortgage payments (up to $3,300) through any agency listed in the Phoenix CARES Act or through Trellis. The program runs through Dec. 30.
The city of Mesa has an Eviction and Foreclosure Prevention Program to help individuals who fall under the 80% median for total household income in the city. More funding and applications will be available in early January 2021. If Find more information about the program here.
Turn a New Leaf's MesaCAN offers utility, rent, and mortgage assistance for families with past due or delinquent bills. You can find more information on their website or by calling their number at (480) 833-9200.