PHOENIX — Construction has begun on a new 23-story building going up near Roosevelt Row in downtown Phoenix.
Hatteras Sky, a commercial real estate firm, says the ground has been broken on its latest development project near First Avenue and McKinley Street.
Known as "Saiya," the mixed-use apartment building will contain 389 residential units and up to 12,550 square-feet of retail space.
"Saiya is a unique and attractive opportunity to bridge the gap between Phoenix's housing supply and soaring housing demand, while also providing future residents with extraordinary access to the best of Roosevelt Row's arts, parks, entertainment, food and beverage district," said Oz Friedmann, managing director of development at Hatteras Sky.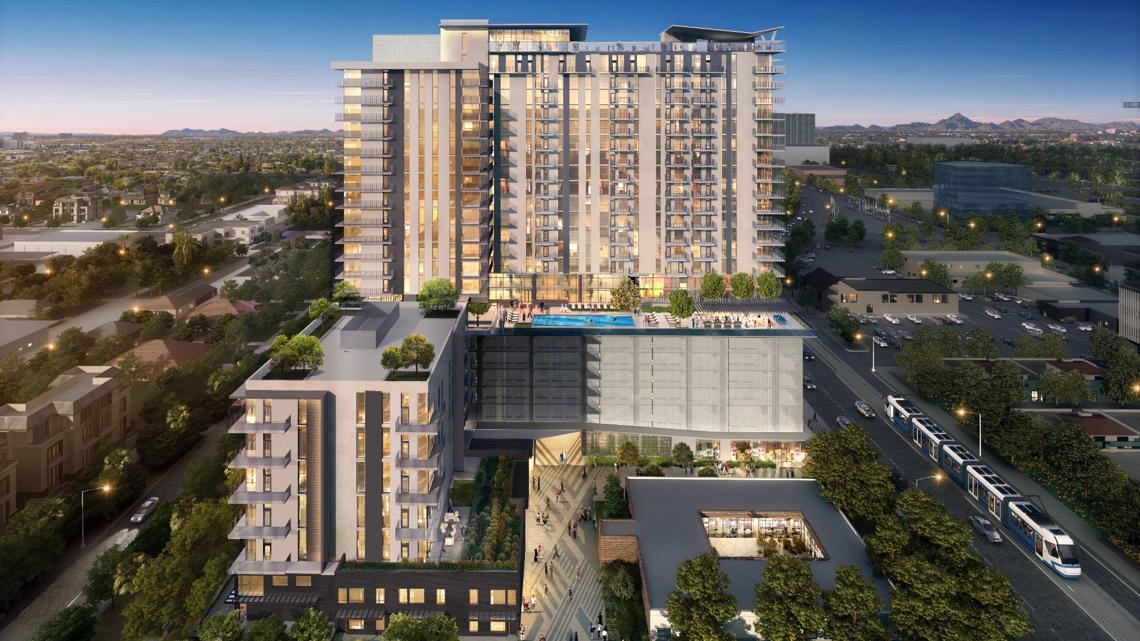 Developers say the new building will include the preservation of Phoenix's historic McKinley Medical Office building.
Project plans for Saiya include amenities such as a rooftop pool, outdoor courtyards, fitness center, game room and dog park.
The building's first residential units are expected to be ready to be rented out by the summer of 2024.
Up to Speed
Catch up on the latest news and stories on our 12 News YouTube playlist here.
More ways to get 12News
On your phone: Download the 12News app for the latest local breaking news straight to your phone.
On your streaming device: Download 12News+ to your streaming device
The free 12News+ app from 12News lets users stream live events — including daily newscasts like "Today in AZ" and "12 News" and our daily lifestyle program, "Arizona Midday"—on Roku and Amazon Fire TV.
12News+ showcases live video throughout the day for breaking news, local news, weather and even an occasional moment of Zen showcasing breathtaking sights from across Arizona.