ANTHEM, Ariz. - Family, friends and complete strangers came together to remember the incredible, giving spirit of a young girl who lost her life in what has been described as a tragic, freak accident back in February.
Twelve-year-old Madison Lanee Rogers, known to many as Madie, was a very special person and an exceptional student at Canyon Springs School in Anthem. She had a love for the outdoors, which is fitting, because that's where her memory will live on.
"I'm just beside myself and completely, completely overjoyed," said Tiffany Kent, Madie's mother, who said her family has received a lot of support from the community since her daughter's passing.
"Just holding us up and supporting us through all this, and making sure that Madie did not get forgotten and that all her kind deeds did not go unnoticed," she said.
Tragically, Madie passed away in her room back in February. Her family believes she somehow fell off her bed, hit her head and ended up getting strangled in a hammock below her bed. It appeared there was nothing anyone could do to save her. Sheriff's investigators have said the death was an accident.
"When we got the news about Madison, it was heartbreaking, heart wrenching," said Tricia Graham, Canyon Springs Principal.
"A lot of kids just burst out crying sometimes," said Kacey Pratt, a classmate.
Students and staff at the school immediately started thinking of ways they could show how much Madie was loved.
Work is now underway to create a special patio with benches.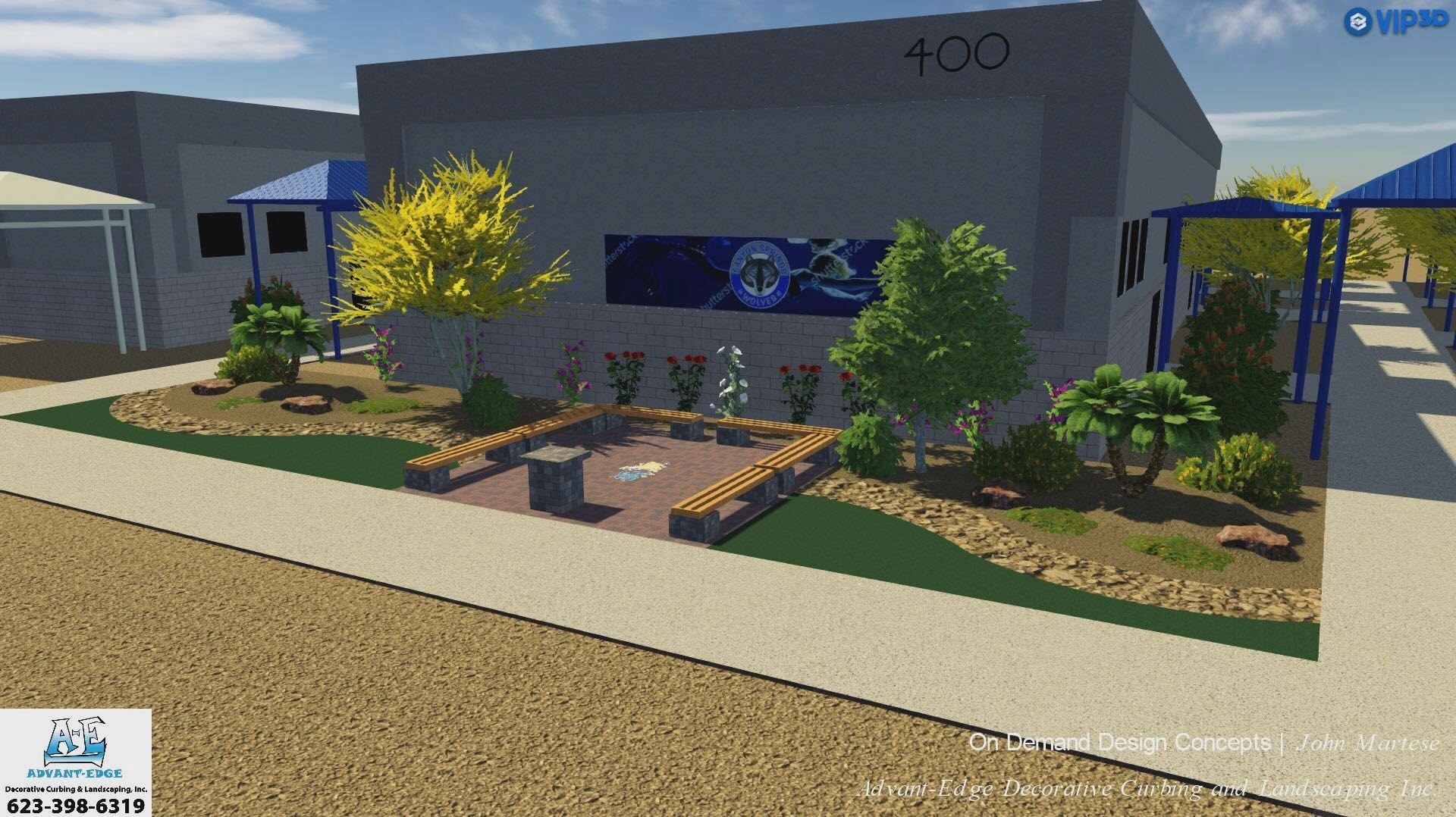 "So that whenever somebody's lonely, they can go and sit there," said Pratt. "And another kid can go up and be like, 'Hey, let's play!'"
It's a space for more than 800 students at the school to build friendships.
"Yeah, a buddy bench," said Alyssa Schlosser, one of the volunteers.
The space includes all the things Madie would have loved.
"Mermaids, green, flowers," said Pratt.
"Anytime Madie had, you know, anybody needed a hug or was down, she was always there to help them, so we kind of want to make this that area," said David Bell of Advant-Edge Decorative Curbing and Landscaping Inc.
A lot of people put forth a tremendous effort to get this done in a matter of days.
"While Madie is still fresh in our minds, we wanted to make sure that we honored her memory before the end of the year," said Graham.
Madie's mom is feeling blessed.
"When they showed me the design, I absolutely cried, because this is going to be the most beautiful area," she said.
Madie's Buddy Benches will be dedicated in a special ceremony for the kids and Madie's family just before school goes on summer break next week.