PHOENIX — A sweet Great Dane puppy with a "ruff" past has found his "forever" home.
"Lucky" was brought to the Arizona Humane Society after he was found in a Phoenix dumpster in very rough condition.
He was "dehydrated, extremely emaciated with a Body Score Condition of 1 out of 9 (1 is the worst possible score), abrasions and sores throughout his body, and barely able to support his frail body," AHS said.
Two months after starting his road to recovery, the pup has made a remarkable recovery, tripling his body weight.
On Monday, the shelter said Lucky is enjoying life like a puppy should and has been adopted into a loving home.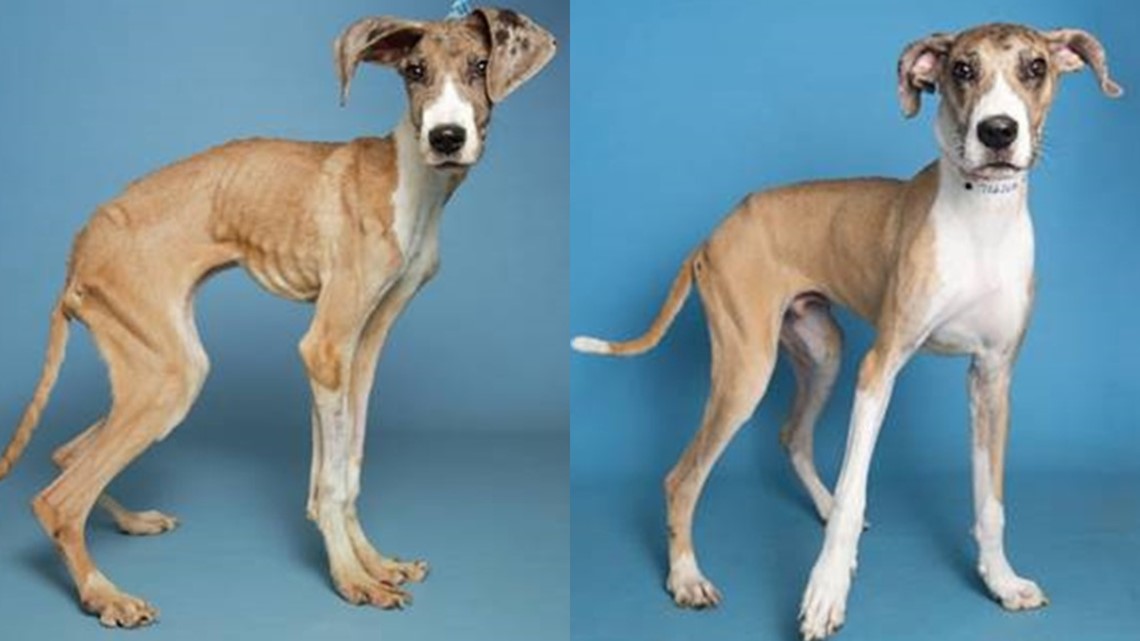 We ❤ Arizona
Explore amAZing people, places and things across our state on our 12News YouTube playlist here.
Get to know 12News
At 12News, we listen, we seek, we solve for all Arizonans. 12News is the Phoenix NBC affiliate owned by TEGNA Inc.
We are committed to serving all of the Valley's communities, because we live here, too.
12News is the Official Home of the Arizona Cardinals and the proud recipient of the 2018 Rocky Mountain Emmy Award for Overall Excellence.
Stay connected by downloading the 12News app, available on Google Play and the Apple Store. Catch up on any stories you missed on the show on the 12News Youtube channel. Read content curated for our Spanish-speaking audience on the Español page. Or see us on the 12News Plus app available on Roku or Amazon Fire.