PHOENIX — Sometimes a single moment can change everything. Now after one such moment, a Valley veteran is helping other disabled vets to get the services they need.
"I served in the United States Air Force as an explosive ordnance disposal technician, that's the bomb squad for the military," said Daniel Acosta, sharing about a life-changing situation he experienced while serving in Baghdad, Iraq in 2005.
"I was injured while disarming a roadside bomb," he said. "It left me with a one percent chance of living… it was a long road to recovery, but here I am."
That long road to recovery ended with new challenges ahead for Daniel.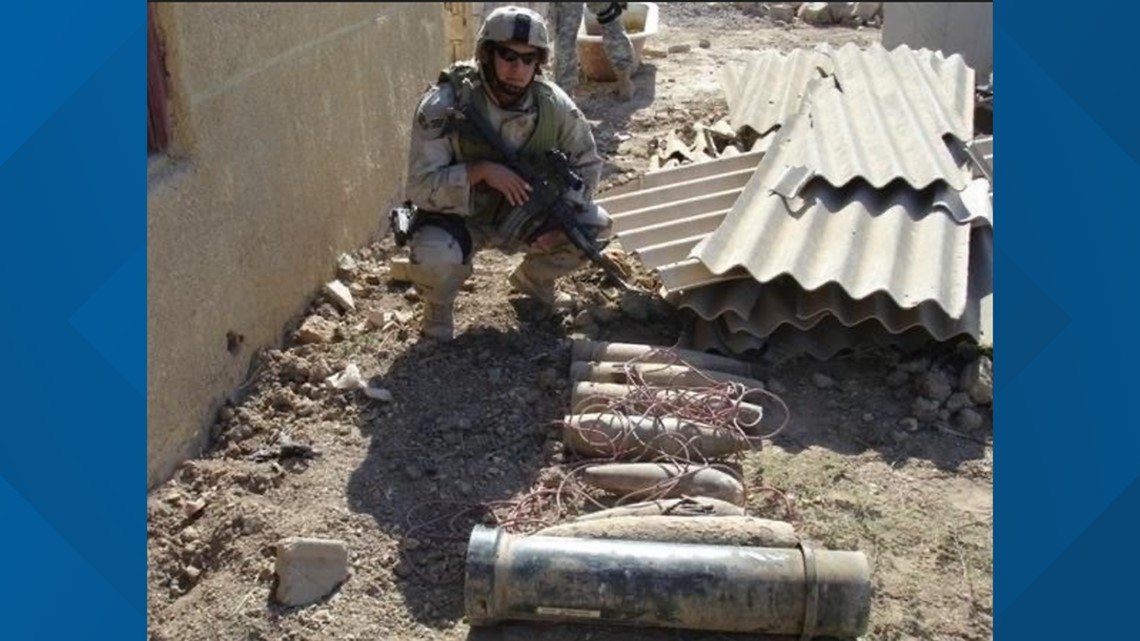 "Physically, definitely, the obvious injuries," said Acosta. "It just made it a little more challenging to do things, but just a lot of therapy and a lot of exercises and trying to stay positive."
He's now working to inspire others to excel in life.
"Just live a positive life and just share with others as much as I can," he said.
Part of Daniel's journey includes his new role at VetLink Solutions, where he's currently working as a veteran benefits counselor on a team made up of 90% veterans.
"It's definitely meaningful to me," said Acosta. "It makes a huge impact when we see those veterans at the end of our processes and just seeing the happiness and success that is out for them."
Daniel helps veterans navigate the VA system, to ensure they get the benefits they have earned through service.
"Many veterans who have served either in the same war or Vietnam wars, other wars Korean wars."
>> Download the 12News app for the latest local breaking news straight to your phone.
He reassures other veterans, many of who are also service-disabled vets, through the guidance he offers.
"I let them know that they're not alone... there are others in a similar walk of life or similar shoes as them."
His hope is that they will see what he's been able to accomplish and work to do the same with the resources he's able to help provide.
"Exemplifying a positive attitude and working hard, and hopefully others will feed off of that and do the same."
VetLink helps nearly 600 veterans each month. To date, they have helped nearly 10,000 veterans. They are currently working on 4,000 ongoing cases.
It recently received the 2022 HIRE Vets Medallion Award from the U.S. Secretary of Labor – 1 of 800 organizations in the U.S. supporting vets.
Those Who Serve
12News is honoring the brave people who are currently serving and have served in the United States's armed forces.