PHOENIX — A Valley spiritual leader with ties to the Phoenix Suns is reflecting on a frightening medical emergency he recently experienced, his recovery and ultimately his return to preaching.
Pastor Travis Hearn is the senior pastor at Impact Church in Scottsdale and also the team chaplain for the Phoenix Suns.
Moments after praying with Suns starting forward Cam Johnson, one of the thousands of people who attended regular services at the church Sunday morning, Hearn opened up to 12News about a personal life-changing experience.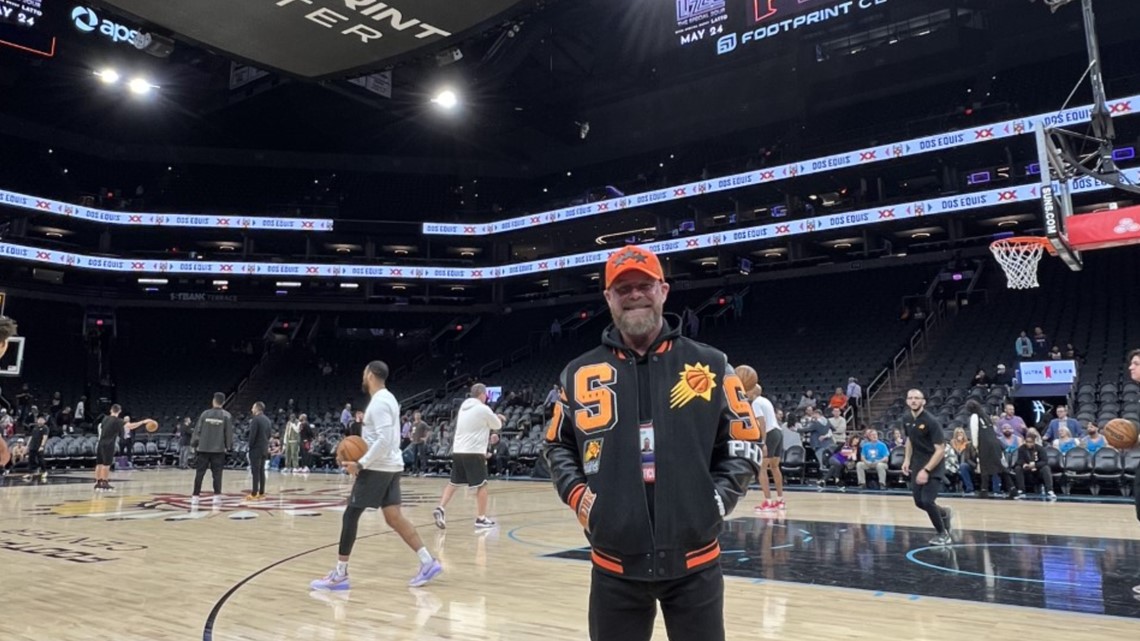 "2022 was the hardest year of my life," said Hearn. "I suffered the greatest losses of my life, but I also think it was one of the best years of my life."
In November 2022, Hearn suffered a brain aneurysm that led to a stroke. It happened just days after his church released its very first music single, "He is the Miracle." The song quickly climbed the iTunes charts to number one.
"The stroke, brain aneurysm that led to a hemorrhagic stroke," said Hearn. "They say it's the worst possible stroke that you can have," he said.
Hearn was rushed to the hospital where he was unable to tell the doctor his kids' names, or even his own name.
"I don't recall any of this, but my wife was sitting next to me, and I said the words, "count it all joy," and count it all joy is a scripture in the bible that talks about counting it all joy when you fall into various trials," said Hearn. "It's almost like subconsciously, deep down inside, I knew this was not good, that here I am fighting for my life, but I need to figure out how to count it joy, that was a very crazy moment."
Doctors said it's a miracle Hearn survived and for someone in their mid-forties, the medical issue was rare.
"The cardiologist told me you should be dead or a vegetable and count your blessings that you're alive," Hearn said.
It has been several weeks now and Hearn is doing just that.
"I can count it all joy knowing that God is working on me, I can count it joy knowing that pain has a purpose," said Hearn. "I can count it joy, knowing that problems have a purpose."
Support from the Suns has helped him through.
"Coach Monty called me a few days after the stroke and he was in the locker room and I have this great picture, we were on Facetime," Hearn said. "Coach Monty like this and all the players surrounded by him and he's just like PT, we want you to know we're praying for you man, we love you, you got this."
Looking ahead, Hearn is humbled, with a new perspective.
"That sometimes God's got to knock you flat on your back in order to get you to look up at him and that was one of these situations for me," he said.
Next Sunday, Hearn plays to get back on the pulpit and preach just days after they release the church's second single.
He's still recovering, and while his body is still numb on the right side, his prognosis is amazing; and he continues to meet with the Phoenix Suns before every home game.
Up to Speed
Catch up on the latest news and stories on the 12 News YouTube channel. Subscribe today.