PHOENIX — A stay-at-home order in Arizona is keeping families at home but that doesn't mean people can't still send the love to others. Staying home amid the spread of COVID-19 is needed to help flatten the curve.
We want to help you connect with your loved ones, which means virtual hugs all around.
Just shoot a 15-second video of your greetings to one another – whether it's "happy birthday," "congrats on your wedding," or even just "I miss you" – and post them on your social media. We also want to feature people paying it forward, so send us those too.
#SendTheLove feed:
Proof that the coronavirus can't stop the love! Alvera Stephens sent us this photo after she got engaged! Congrats to the happy couple.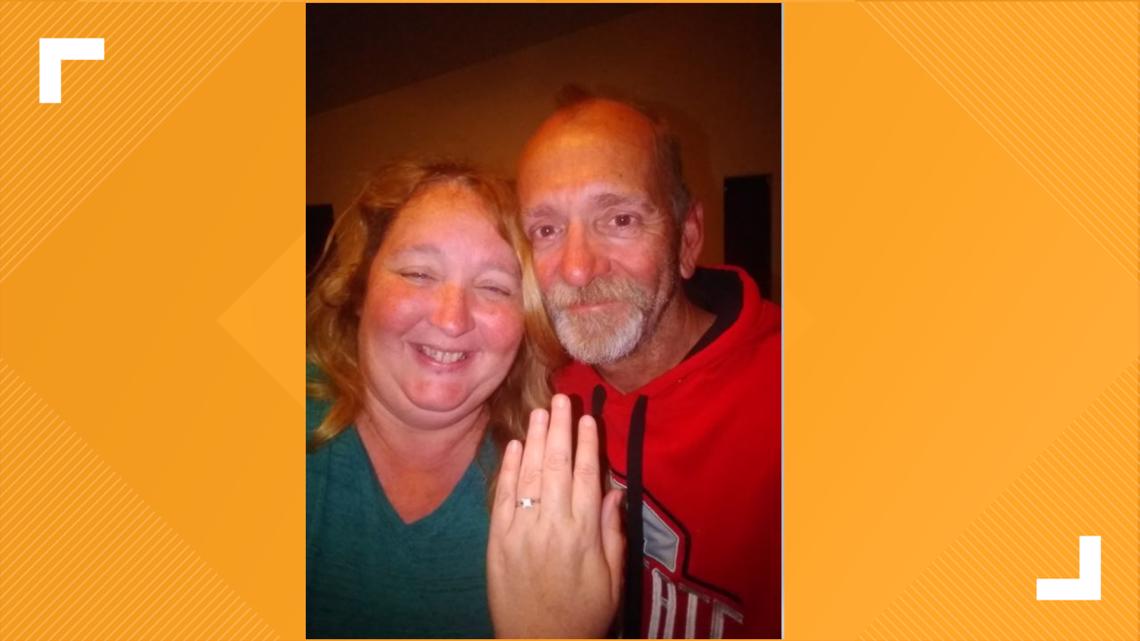 We want to give a shout out to all the postal workers out there! Dori Bogan sent us this sign posted in her neighborhood! While many of you are working from home, postal workers are also working tirelessly get us the packages we need!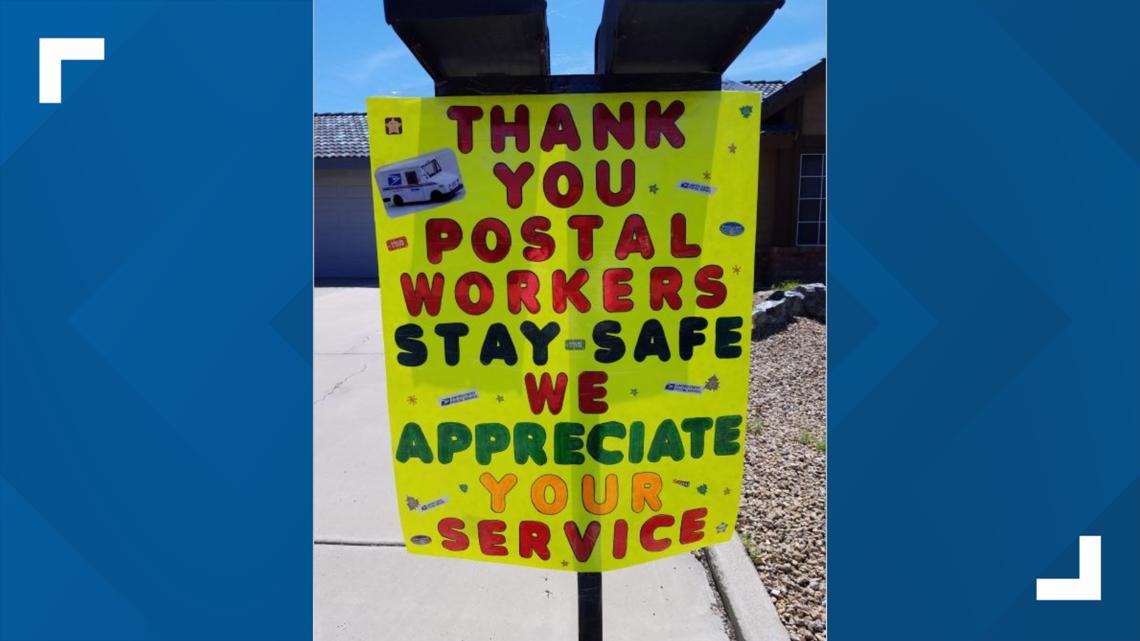 Sharing the love for all to see! OH Partners spelled out LOVE on their building on Central near Osborn.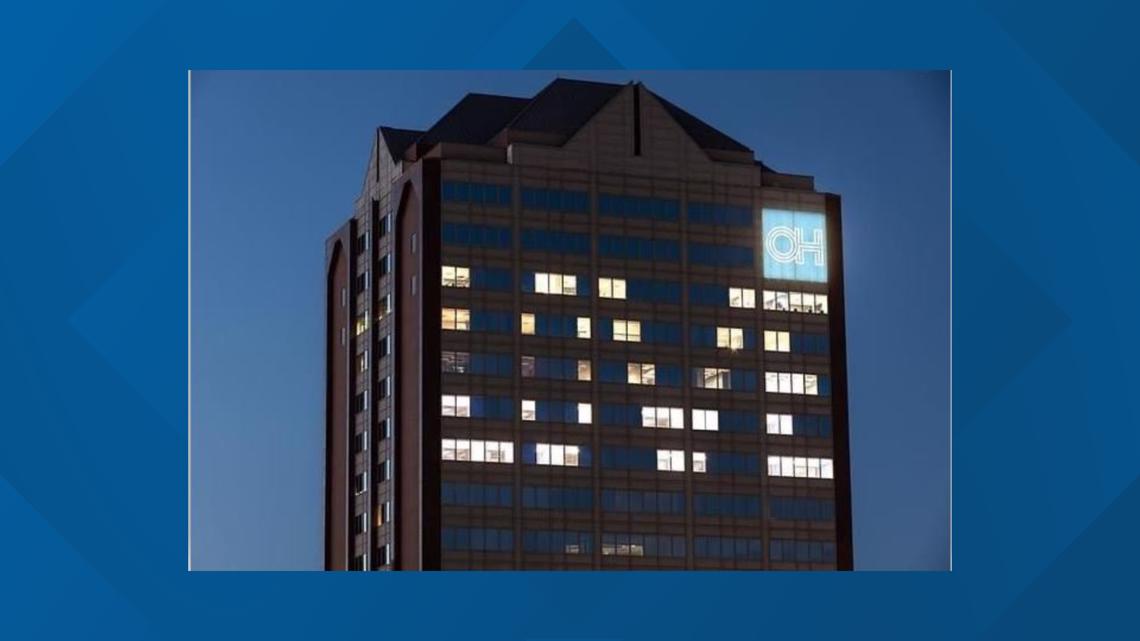 We all need a little encouragement. That's why Nancy Marts posted these hearts on her garage door. Each one has a message of kindness to encourage her neighbors that they are not alone.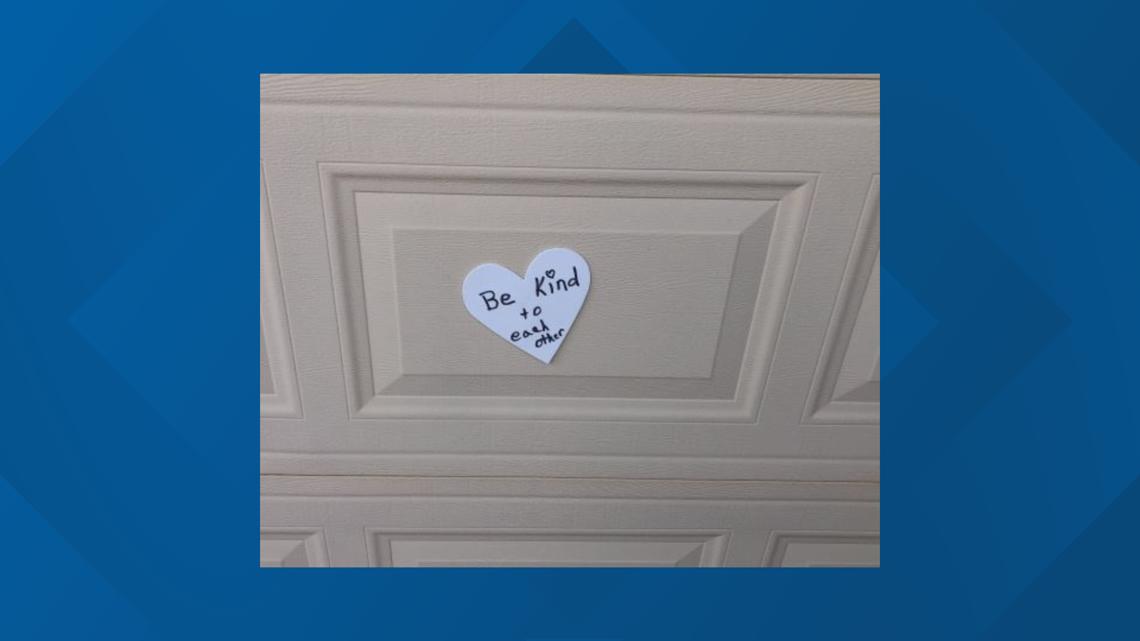 Snail mail is the best kind of mail! Kathy Zanah in Scottsdale shared this photo with us! It's mail she received from her grandsons. Kathy says she usually sees her grandsons once a week, but hasn't been able to because of the coronavirus. But this handwritten letter cheered her right up!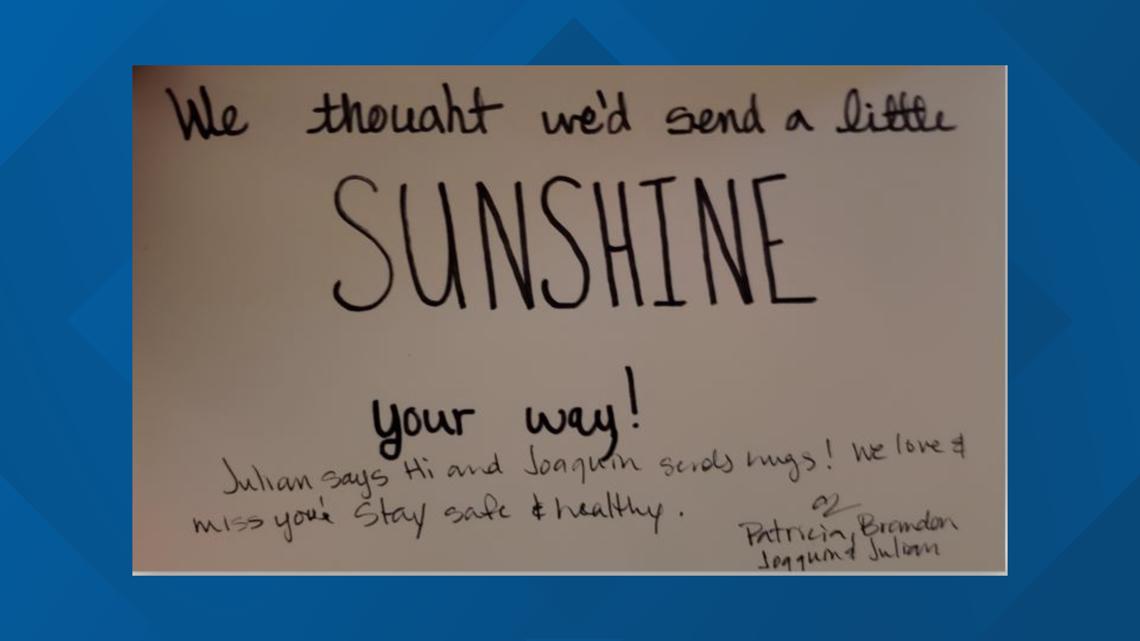 A special shout out to all the nurses out there! Melanie Boosamra works at Banner Desert Medical Center. She posted this photo on Facebook of a sweet card, some homemade masks and a respirator that were all given to her by friends and family!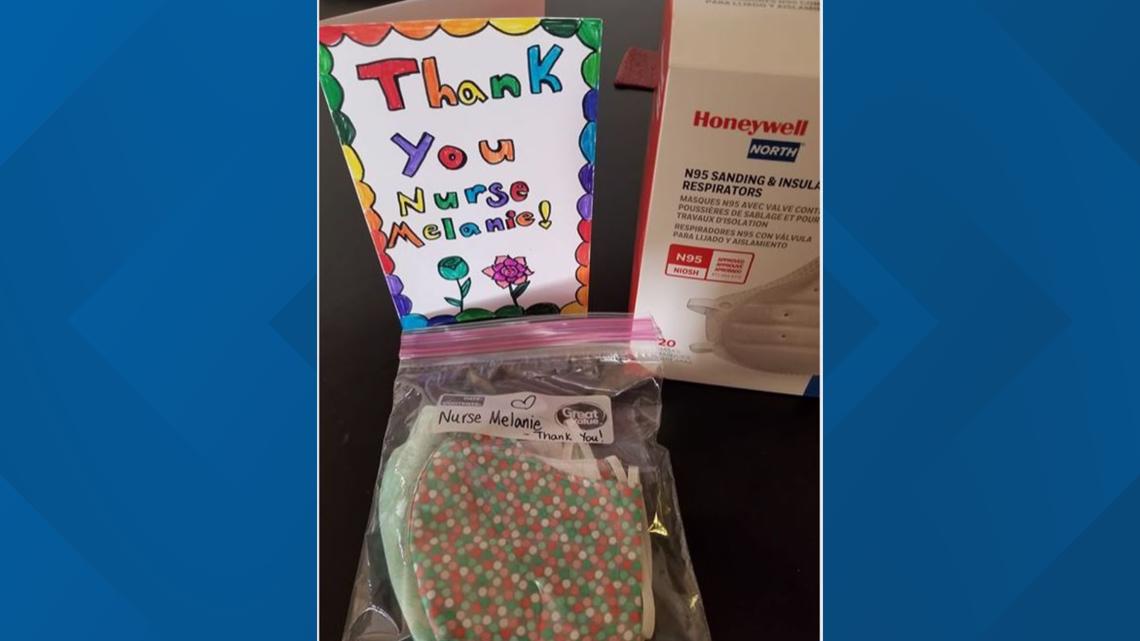 Check out this Easter Tree! Laura Gabaldon sent us this photo of a tree she and her daughter decorated! They also decided to stuff Easter treat bags and bring them Payson Care Center residents and the staff to bring them joy in this time of need.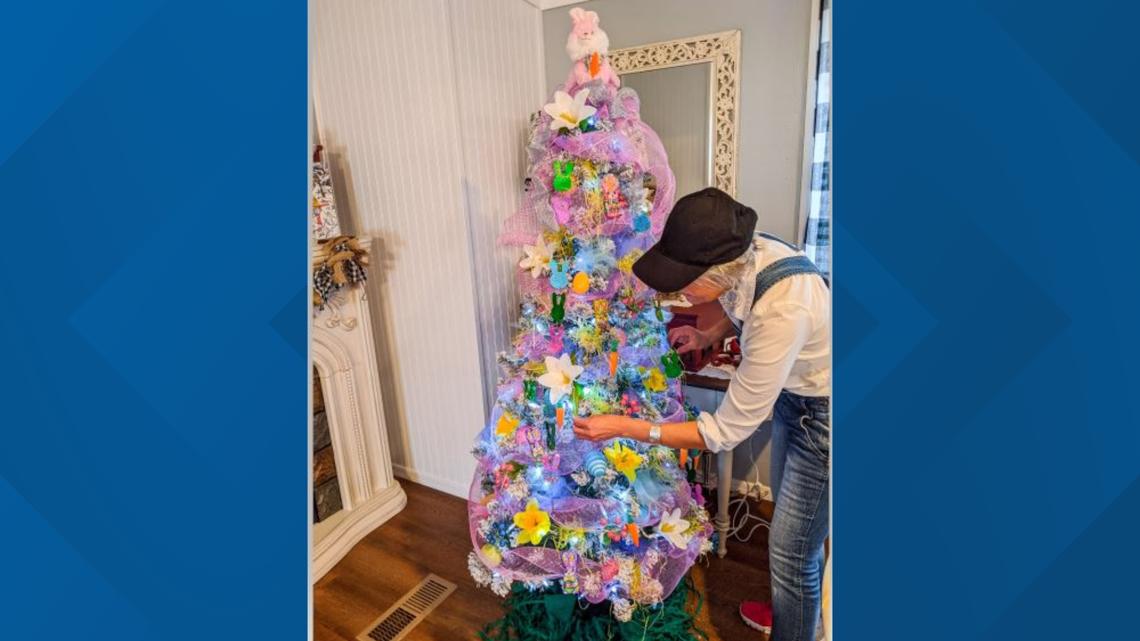 Past and present members of Musical Theatre of Anthem, a local nonprofit youth theatre, created a video to #sendthelove and spread joy. They performed 'Better Days' by the Goo Goo Dolls. The video was made by Jeff Hammond, the theatre's Managing Director and his wife Jackie Hammond, Producing Artistic director.
Leslie Simon said she and her siblings are finding creative ways to spend time together while under quarantine. She's an aspiring makeup artist and wanted to bring joy to people in these uncertain times by showing how she and her siblings are finding ways to have fun together.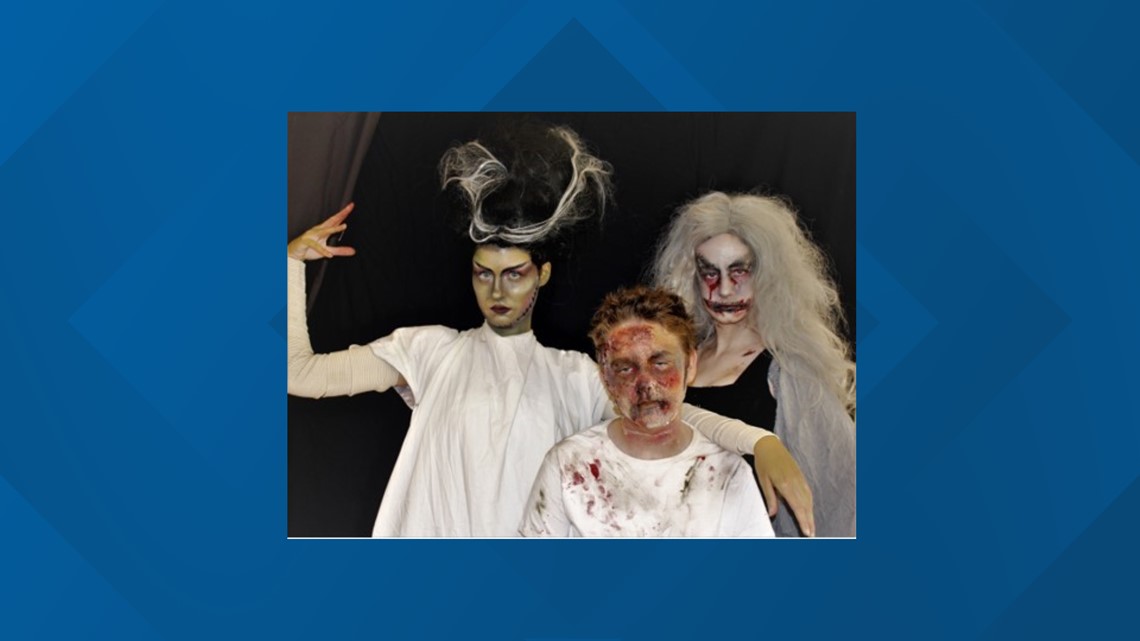 Crystal Hart wanted to send a shout out to Ed Hughes of Congress, Arizona. She said he is a selfless person with health issues of his own but he and his grandson are helping feed others right now by delivering food. Hart says she is thankful for the delivery. She added Ed is a cherished friend of her family.
Jacqui Huntoon shared a video from the teachers of White Cliffs Middle School in Kingman.
Pamela Dillenbeck shared a photo of the art work in her driveway in Sun City Grand. She said she added the words, 'We are Phoenix. We will rise' in hopes of inspiring people and offering hope.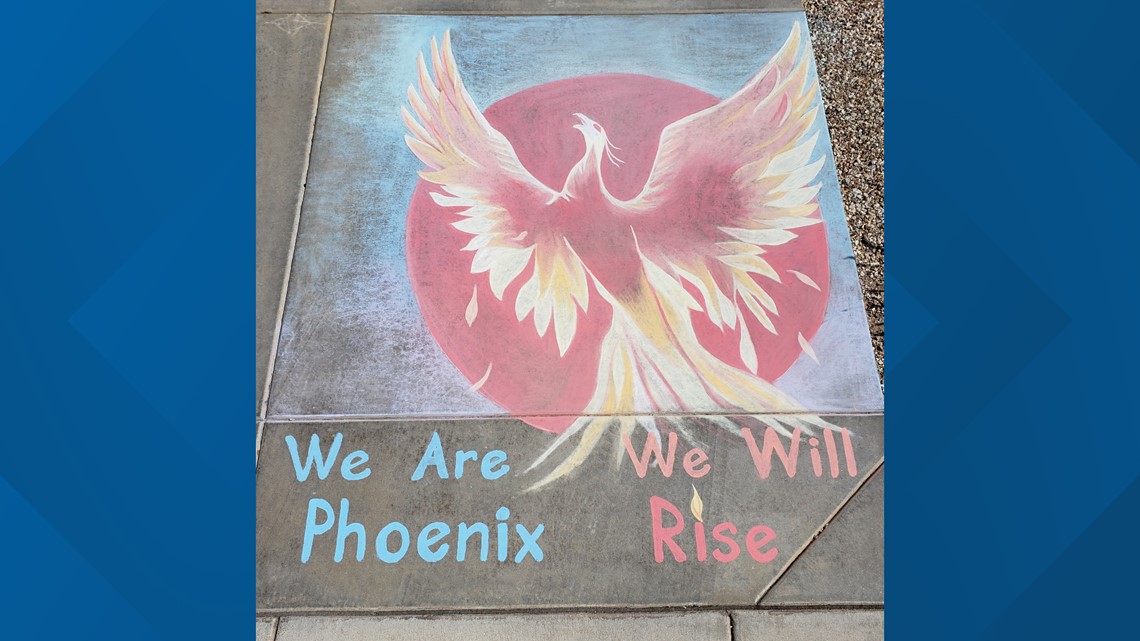 Matt Farris shared a video of his band sending love to people in Mesa. They loaded up and performed for people who were outside while keeping a safe distance.
LaTonya Cheftt Weaver said she was out stocking up on supplies at the Target on Baseline Road in South Mountain when she got a good laugh, so she wanted to share. She said when she turned the corner into the toilet paper aisle, she noticed two Phoenix police officers monitoring the situation. She said she forgot to get their names but chatted with them. She said they were amazing and she wanted to say thank you for making her smile.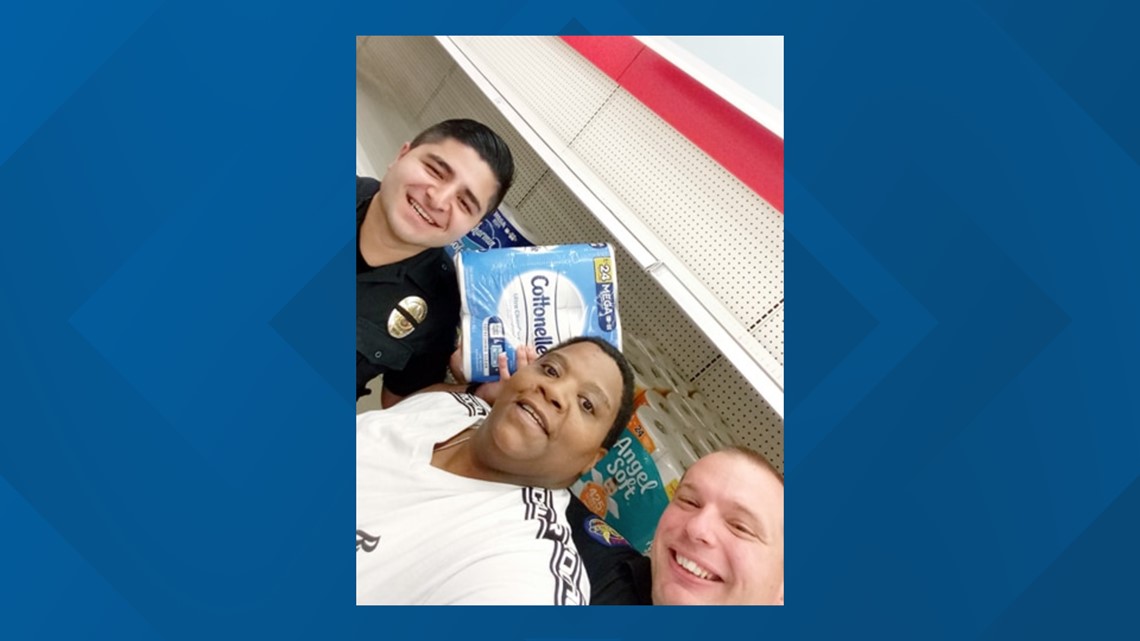 In the midst of the COVID-19 crisis, an aptly named event called "Chalk the Walk," has become a beacon of hope for many. We asked you to share your photos of sidewalk art using #ChalkTheWalk and #BeOn12.
#ChalktheWalk trend brings smiles to walkers
Tamara Dirks said she no longer has little ones in her house but that doesn't stop her heart from going out to families trying to entertain children at home for weeks on end. That's why she made an 'Eye Spy Tree' on her sidewalk to entertain families as they take walks through the neighborhood.
The Arizona Department of Safety tweeted a thank you to the incredible dispatchers and call takers working around the clock during the COVID-19 pandemic.
The teachers from Westar Elementary School in Estrella Mountain made a video for students to let them know they are missed. Glenn Koch helped with the video. He said he lives in Goodyear but works in Los Angeles. When he is home, he often volunteers to help with school events and since the show he works on in L.A. is not taping right now, he volunteered to help teachers #sendthelove.
JoAnn Trimino wanted to thank her boss, Vincent Evangelista, for being amazing. She said he calls every morning to check up on her and other employees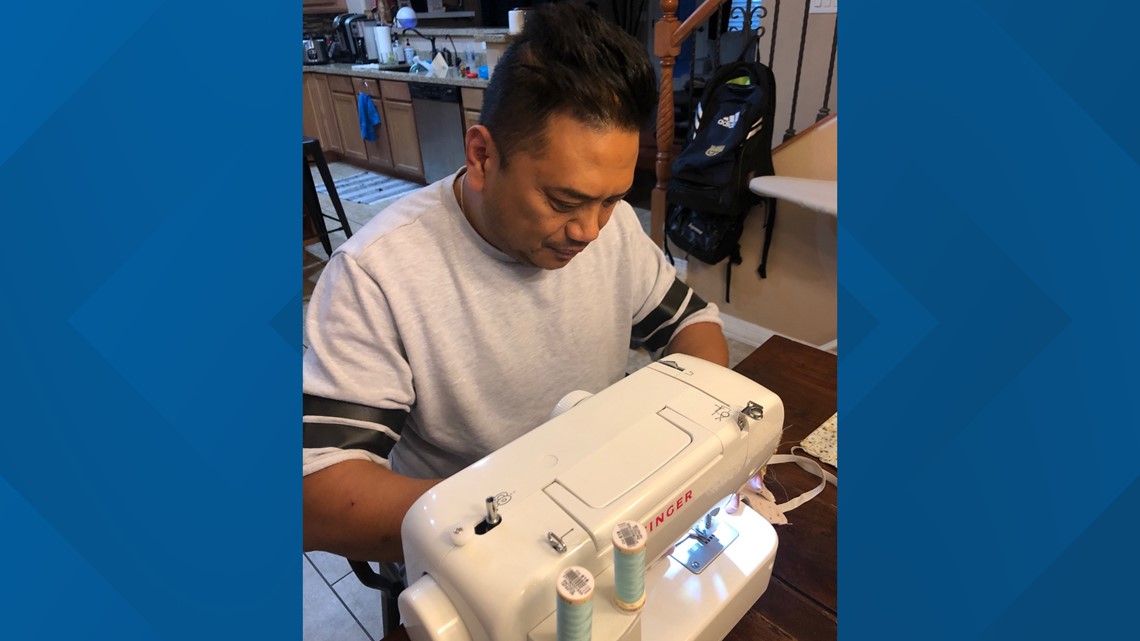 April Gonzalez-Jamison wanted to thank the owner of the 7Eleven on the Boulevard in Colonial Heights. She said Hardy Patel is always helping the community and it is very much appreciated. She wanted to wish blessings on him and his family.
Less than one week after making a promise to donate beds to the Family Promise Shelter, Thunderbird Charities, with some help from the community and local churches, came through. Friday morning, 32 mattresses were delivered to the shelter to help give their families a safe haven as they temporarily stay at the shelter. The interfaith shelter usually houses people through partnering churches and synagogues, but to eliminate exposure to the 180 elderly volunteers, they've turned training centers into on-site housing.
Be sure to message us on Facebook and tag us and use the hashtag #SendTheLove on Twitter and Instagram for a chance for your message to be shared on air.