PHOENIX — Millions of Americans are under orders to stay at home except for essential items, like groceries and medication. The world is working to stop the spread of COVID-19.
Just because you're at home doesn't mean you can't connect with your loved ones, which means virtual hugs all around.
Just shoot a 15-second video of your greetings to one another – whether it's "happy birthday," "congrats on your wedding," or even just "I miss you" – and post them on your social media. We also want to feature people paying it forward, so send us those too.
#SendTheLove feed:
A Valley brewing company is sharing the love with our first responders. Helluva Brewing Company brewed and fermented 70 gallons of hand sanitizer. Another company, Adventurous Stills, picked it up to distill and mix it! Tt was distributed to the Tempe and Superstition Fire Department on Tuesday.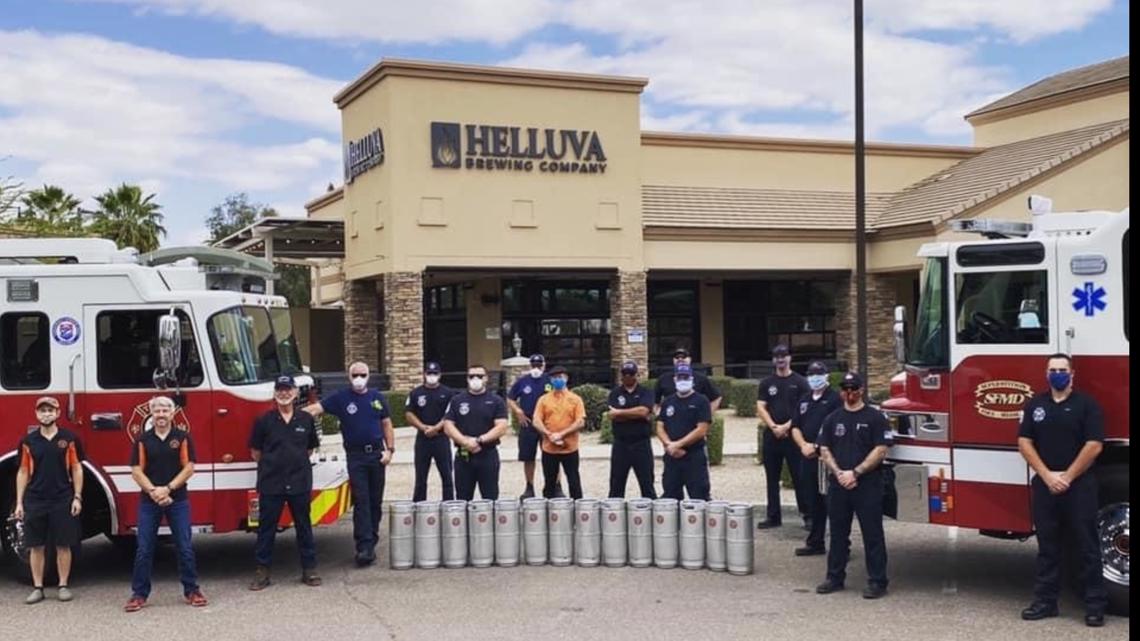 A group of ladies in Surprise are helping out our medical community by sewing masks! The best part? One of the women is teaching her 10-year-old son how to sew! It's a great reminder that we are all in this together.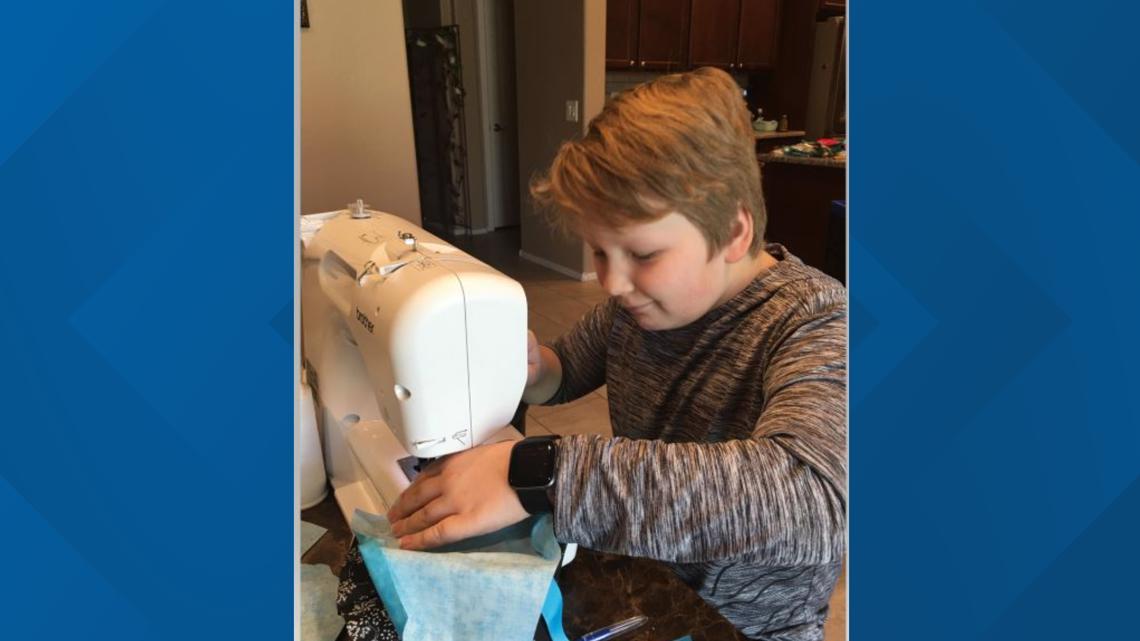 A viewer is lending a helping hand to a friend in need. Brian Kunnari says a friend from elementary school had his bike stolen! It's the only form of transportation he has for work. So Brian has started an online fundraiser on Facebook to help his friend Scott get his bike back!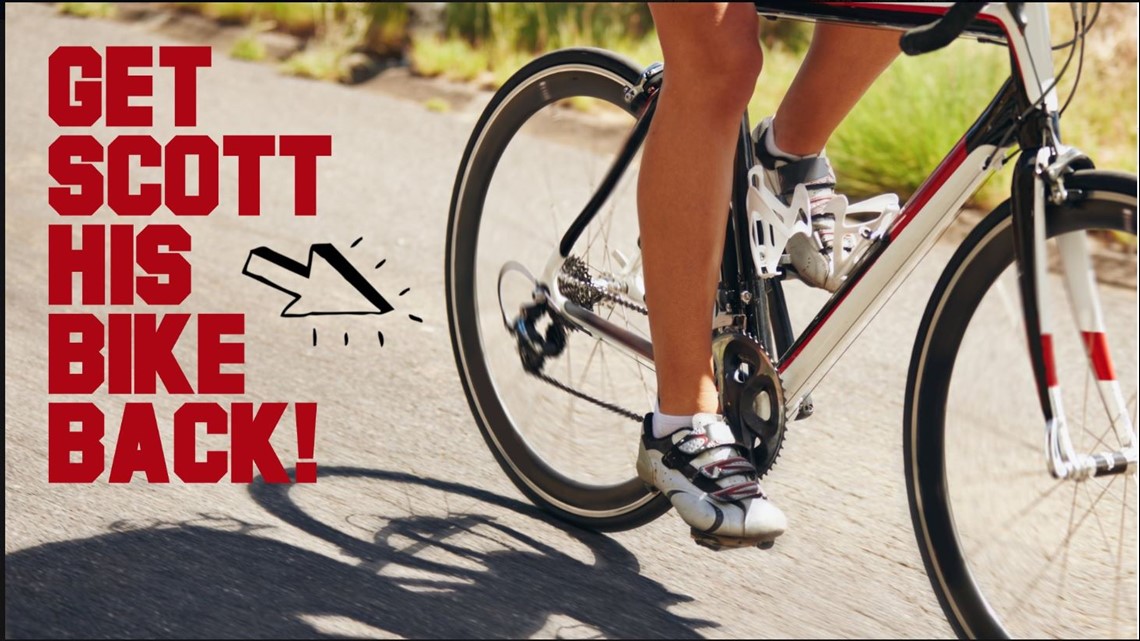 A Tempe dentist is doing his part to keep employees safe. Dr. Dickerson of South Mountain Family Dental is making custom 3D printed respirators. Each one takes about 12 hours to produce. So far, he has produced 10 and another 8 are in the works!
Kenton Miller wanted to send love to the dozens of walkers, bicycle riders and others out and about on the community pathway in Dobson Ranch. He's been changing the message on the wall daily.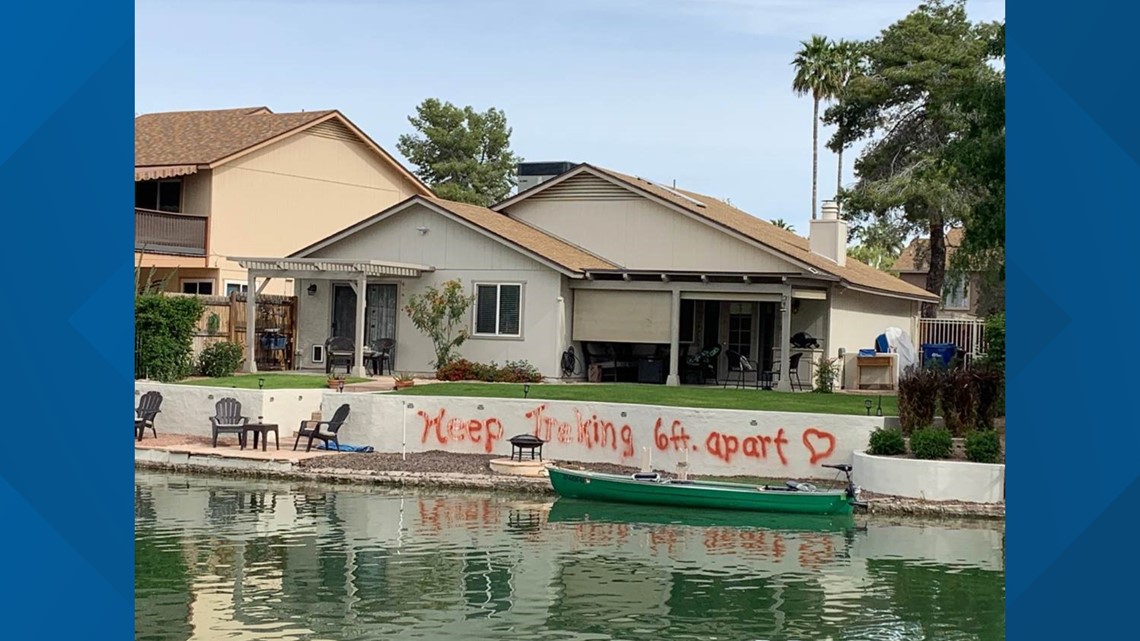 Jennifer Whiting Adams and Ken Adams are making treats and deliveries to friends all over the valley.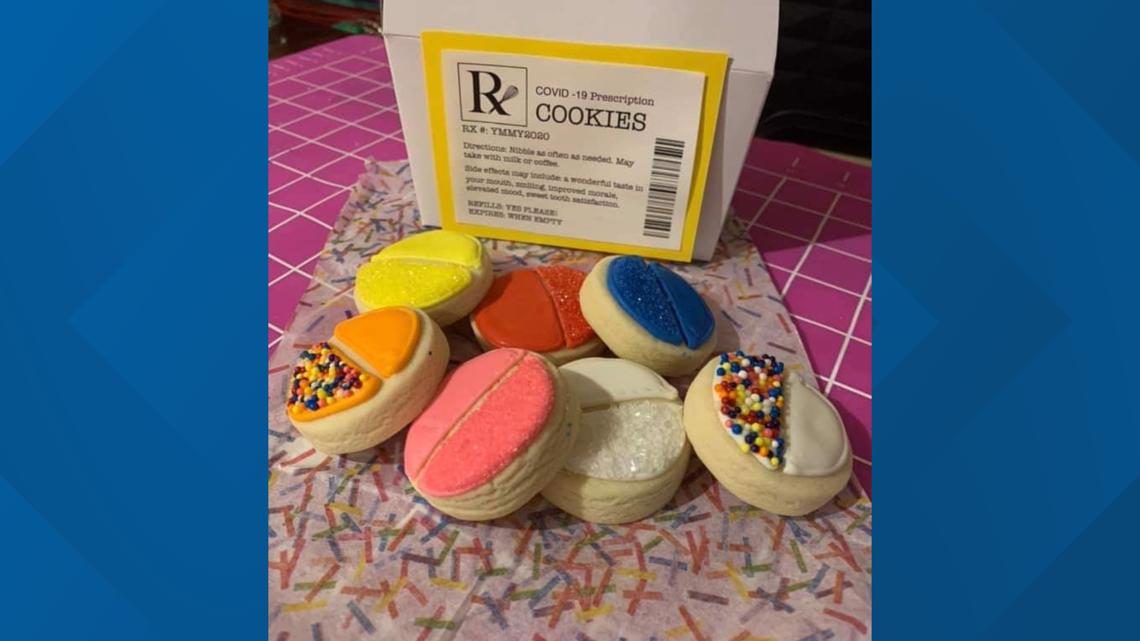 Here's a cool way to support your community! Trail Print is partnering with Los Taquitos to release new T-shirt designs for six bike shops in town! Every T-shirt sold will feed one of their employees. You can find the new designs on Trail Prints' Instagram page.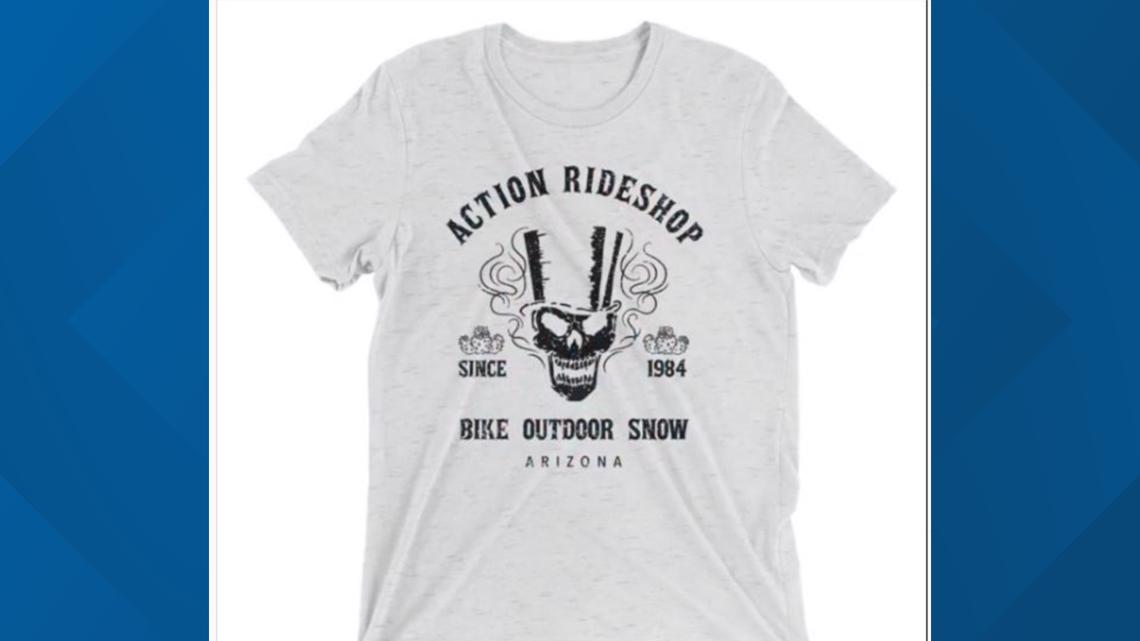 This 10-year-old girl in Mesa is pretty talented! She started an art wall and it has brought the neighborhood together. Everyone is hanging art and enjoying all the masterpieces!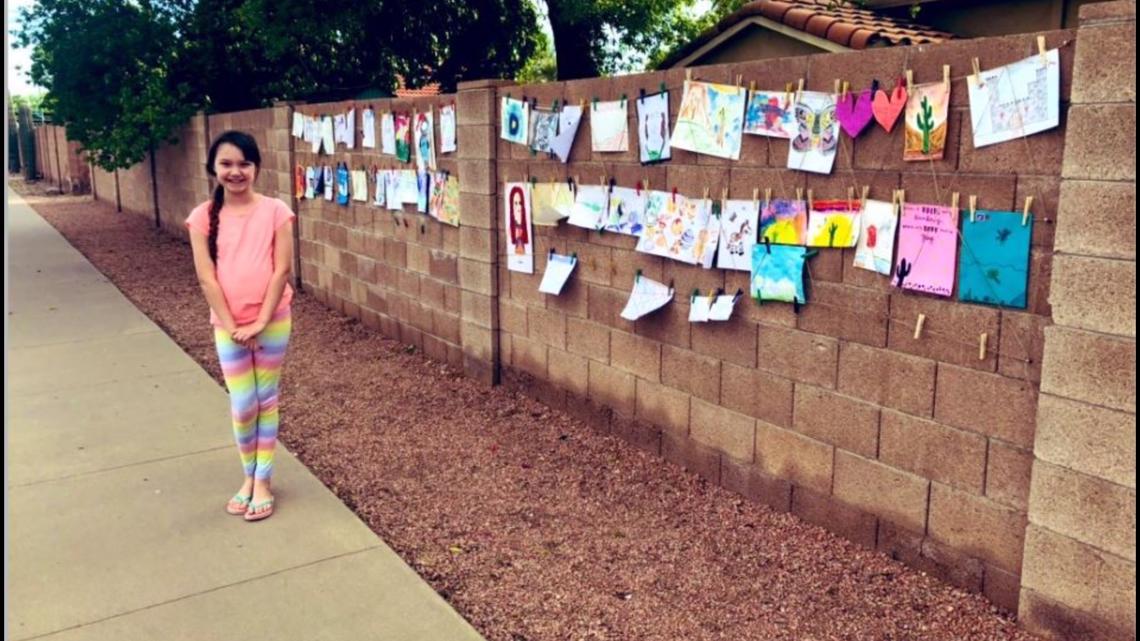 Sharing the love from state to state! Two Californians who are staying at the Palm Creek Golf and RV Resort in Casa Grande decided to deliver bag lunches to truck drivers.
While delivering the lunches at Love's Truck Stop in Eloy, they heard many heartbreaking stories from the drivers being on the road in the last few weeks.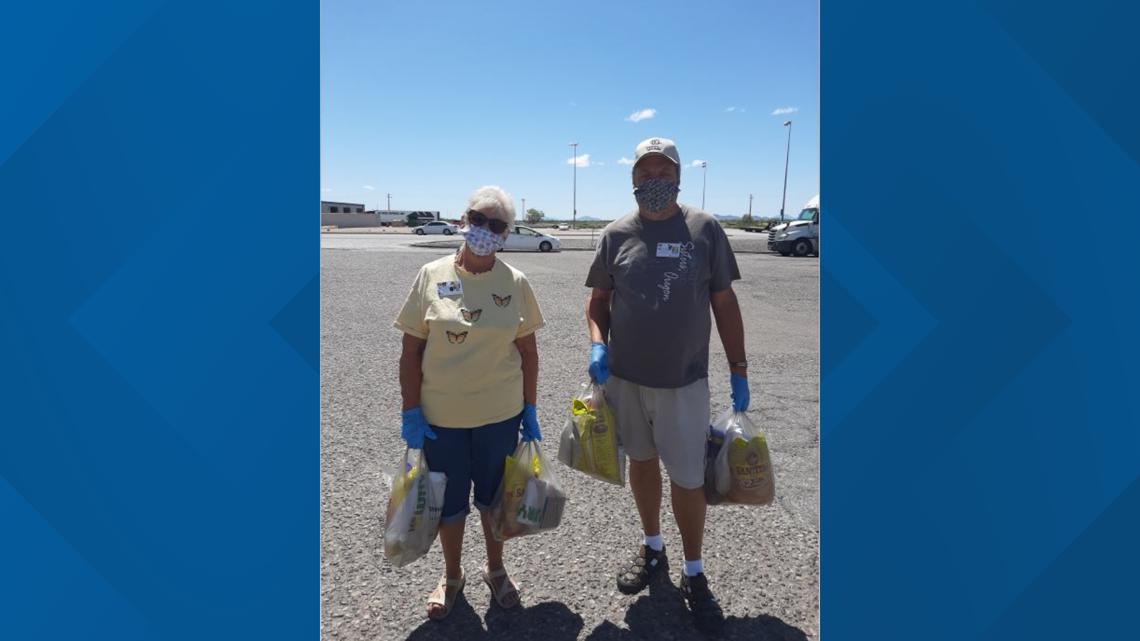 Sharing Easter love! June Crowley posted this photo on Facebook of her Easter meal that she shared with an elderly neighbor. She said he was so happy! She also made some Easter basket for a teenage neighbor that is missing school and her friends.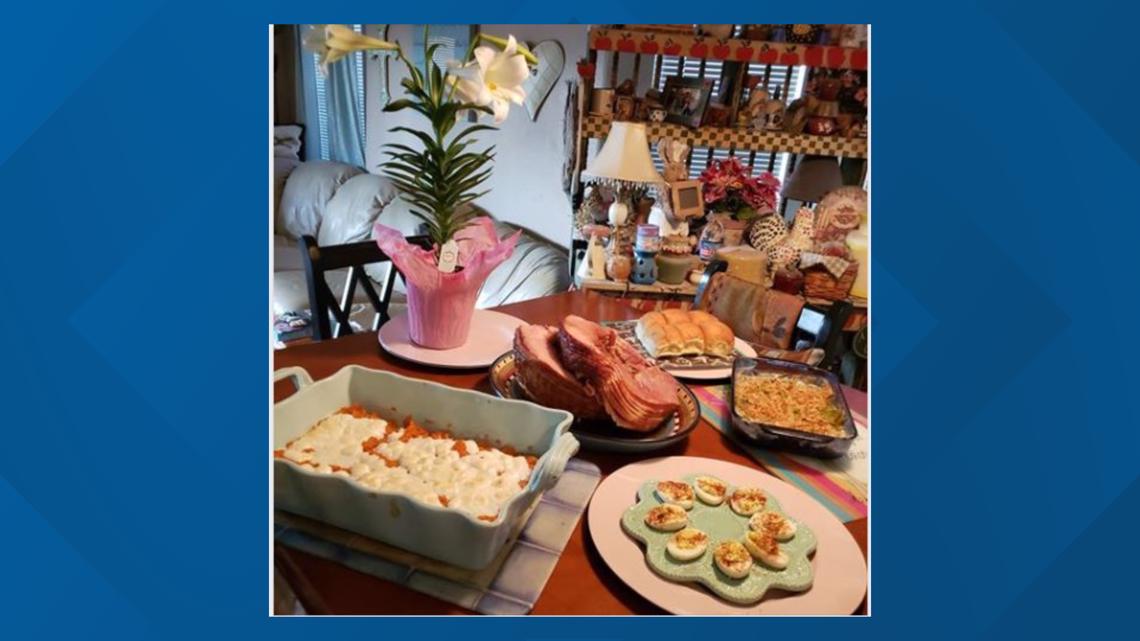 Hessam Rahimian's daughter, Setareh, recently celebrated her 14th birthday and her dad wanted to make sure it was special even though she couldn't celebrate with friends. He said he is thankful for the Fountain Hills Fire Department and Maricopa County Sheriff's Office for working with him to help make this surprise possible.
Anthony James shared a video and called it, "29 seconds of happiness!"
Rebecca Schopbach Waclawik shared a video of how co-workers are finding some stress relief at work.
A small act of kindness can go a long way. Volunteers from The Perch in downtown Chandler are going door-to-door to give out Easter baskets full of much-needed supplies!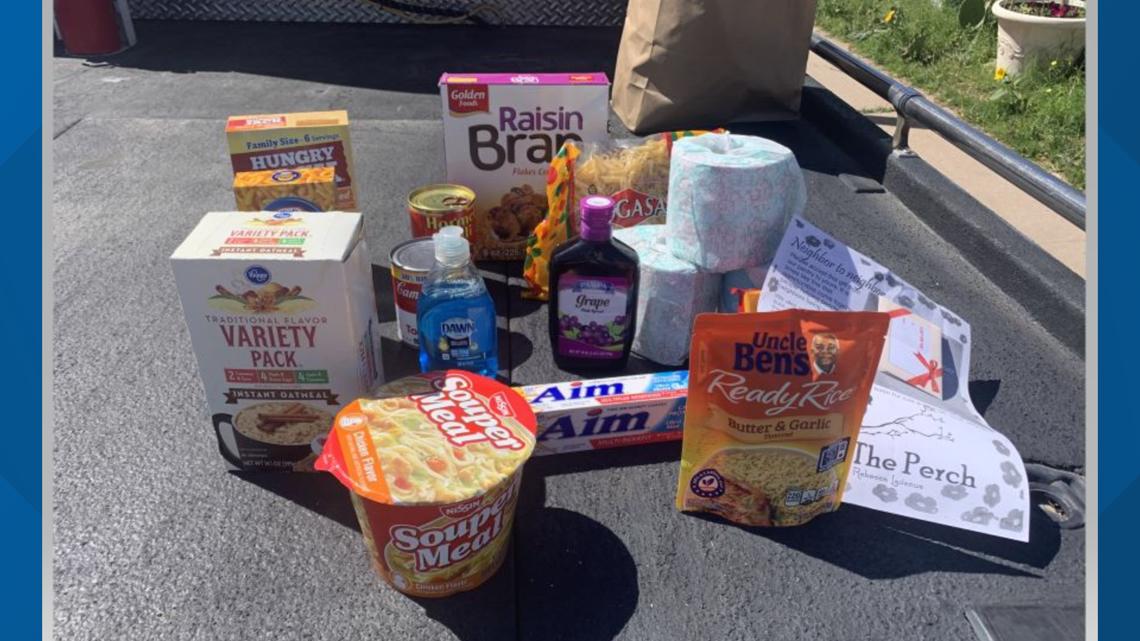 Talk about paying it forward! Patrick Aschmann owns a small business in Phoenix and is offering to help out families in the Valley by paying five utility bills. If you know of someone in need, Sol Power Soution has posted everything you need to know on their Facebook page.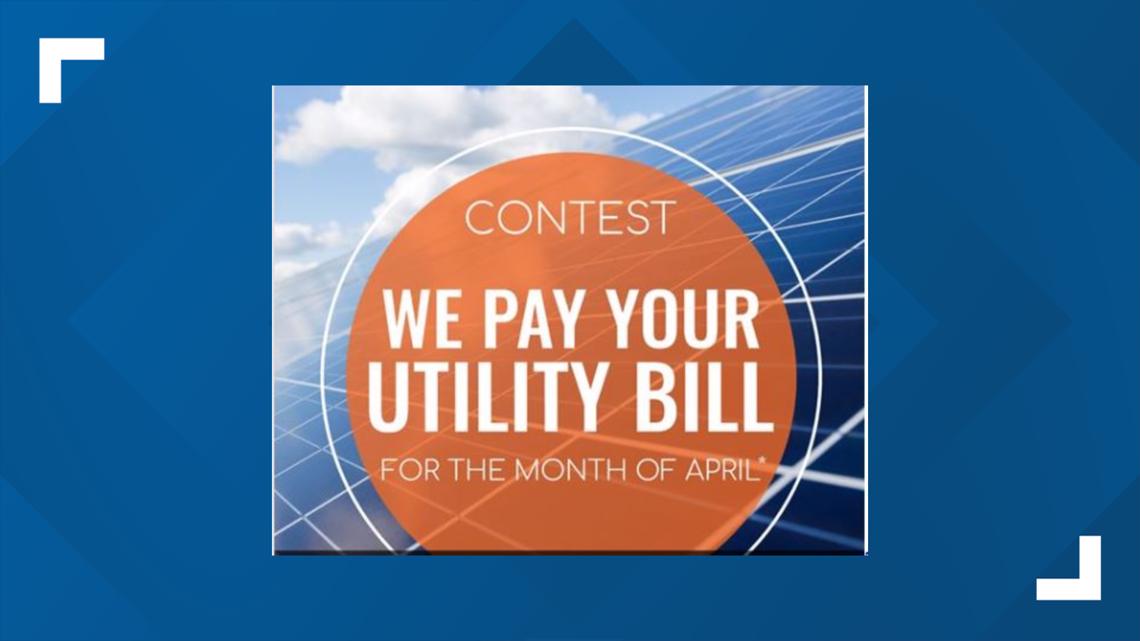 Sharing the love through music. Tim Mass shares videos of him playing guitar and singing with the Red Mountain in the background. Tim's music includes messages to be kind, patient and safe every night.
Nurses on a mission to help those in need! Five nurses from the Abrazo Central Campus have volunteered to support fellow caregivers in Detroit. The nurses will fill needs at Detroit Medical Center Hospitals as the city continues to see an increase in COVID-19 cases.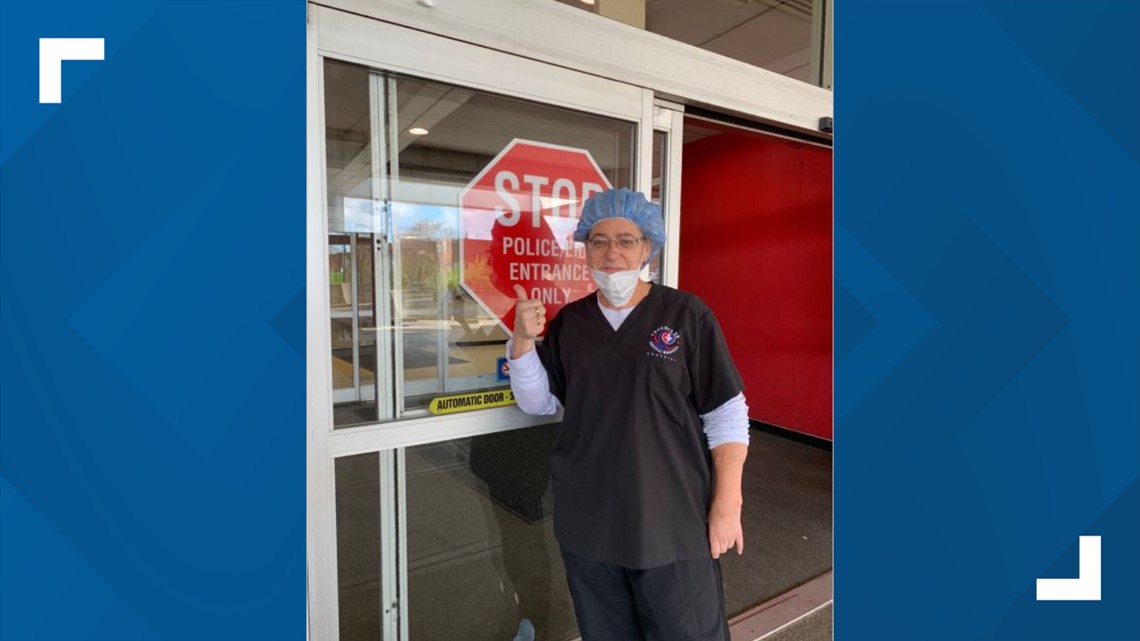 Rev. Glenn Swain and Comedian Nancy Yeamans shared a video with an important message for social distancing on Easter, Don't pack the pews.
Katherine Urban shared this adorable Easter bunny cactus she created.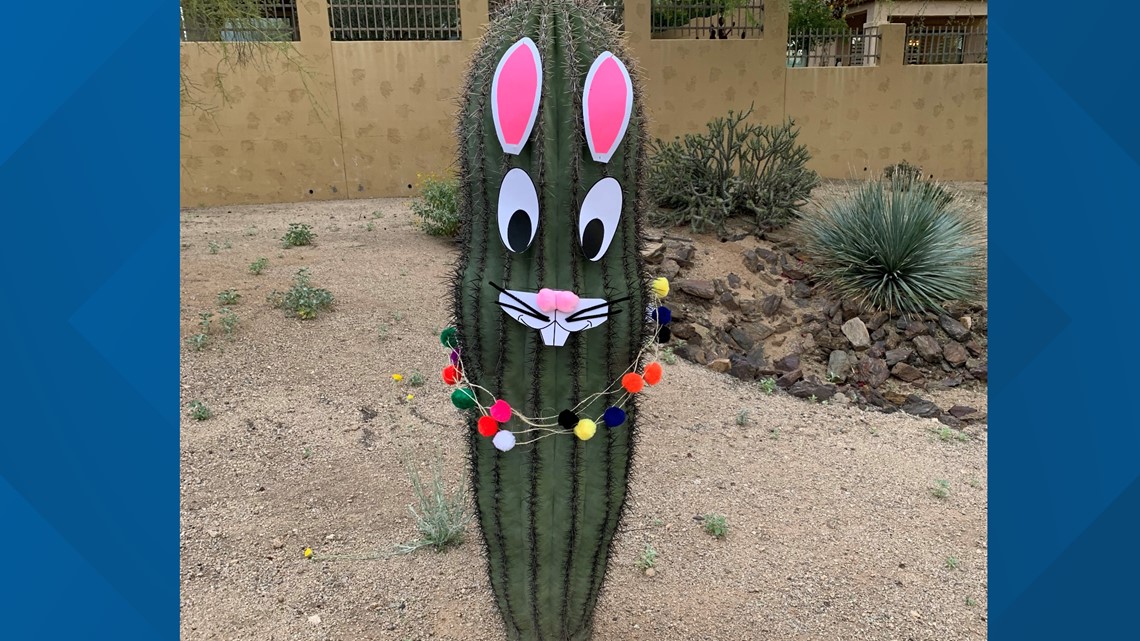 Ashley Ezell, a fourth-grade teacher at St. Francis Xavier Jesuit Catholic School, sent us a video the teachers and staff created to #sendthelove to students.
The Phoenix Police Department posted a thank you to 911 operators. According to the tweet, the dispatchers gathered "sunshine boxes" to lift the spirits of Officer Hubert and Officer Dowhan, who were hurt in a recent incident.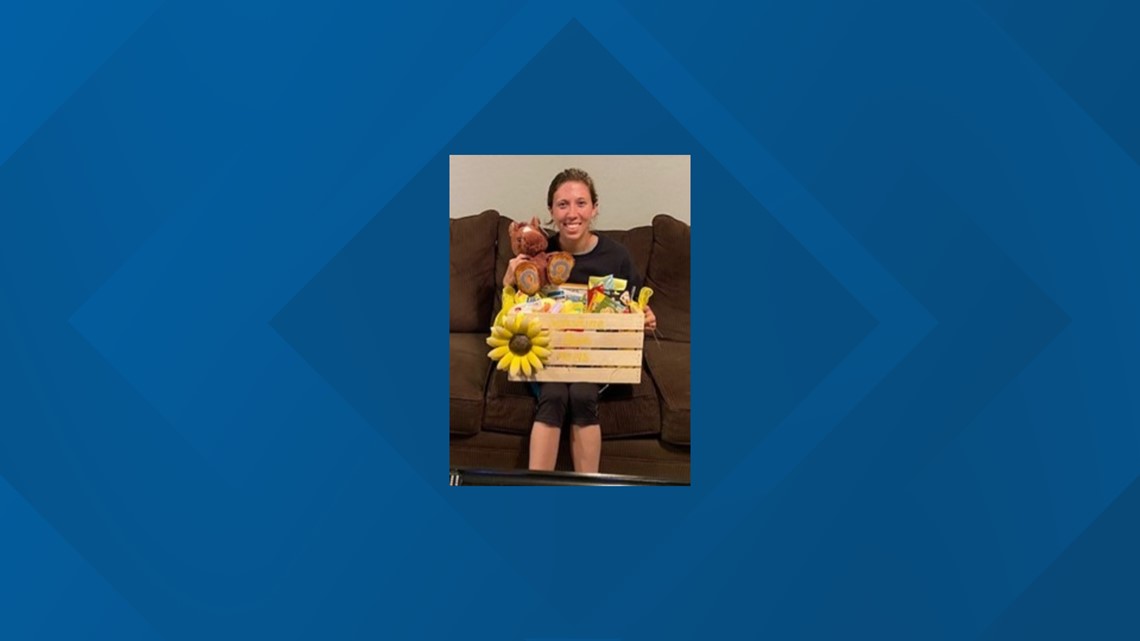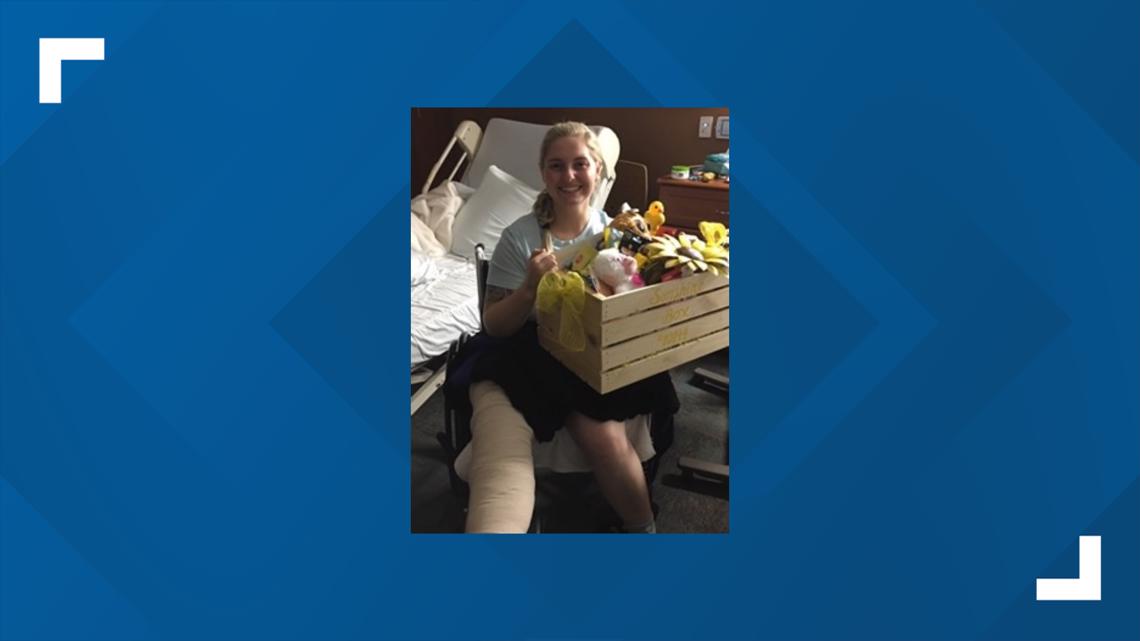 Christie Jones wanted to #sendthelove to her mom, LaDonna Telford, who calls Phoenix home. Jones lives in Wisconsin now but is proud of the work her mother, an RN, is doing to help people in her community. Jones said her mom created a Facebook group called "Jump Rope Squad-Jump for Joy." Telford enjoys jumping rope as a way of dealing with stress and anxiety. The group now has members from across the country.
David Clement, owner and president of CHG Services of Arizona, wanted to thank everyone who helped make sure drivers received free masks at the Phoenix ANG CNG Public Station. The donations will help keep drivers safe and trucks moving.
Keeping Truckers Safe with free masks