PHOENIX — On the day of her wedding, Heidi Zherelyev noticed her husband Val was a little nervous.
"He was a ball of nerves," she said. "His palms were sweaty. He was trembling."
The Arizona bride had the perfect solution to curb her groom's ceremony day nerves: a prank.
As she was watching Val from the window of the cabin at The Gathering Place in Pinetop, she thought back to an idea she had with her friend, Chelsea.
The two had previously conceived a prank of sending down Heidi's brother Eric in Chelsea's old wedding dress for the first look photo shoot. The purpose was to loosen Val up and calm his nerves.
When Heidi saw how nervous Val was on the highly anticipated day, she knew she had to follow through.
Heidi called her brother, who came straight from work, put on the wedding dress and surprised the groom.
"When we were zipping him up, everyone was laughing," Heidi said.
Her brother even went so far as to put Heidi's deodorant and perfume on so that he smelled like her.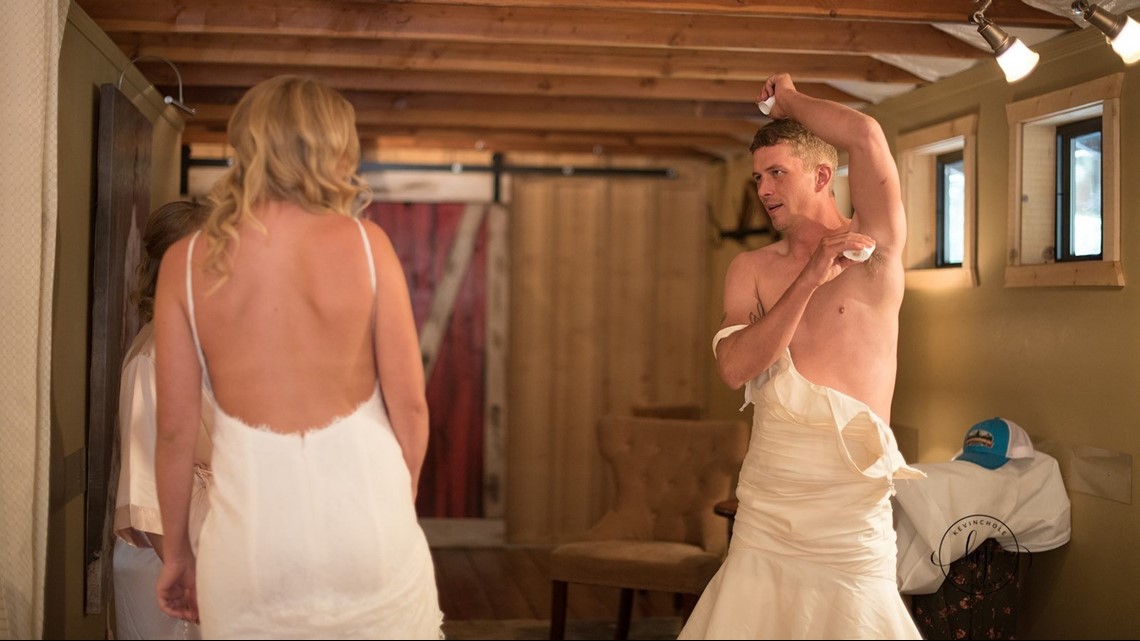 Heidi got to watch the scene unfold from her window where she was hiding behind the curtains and trying to stifle her laughter.
The best part? It worked. Heidi says Val was instantly more comfortable.
"He was already smiling when we did the actual first look," she said. "We were able to have a very intimate, special moment because he wasn't so nervous."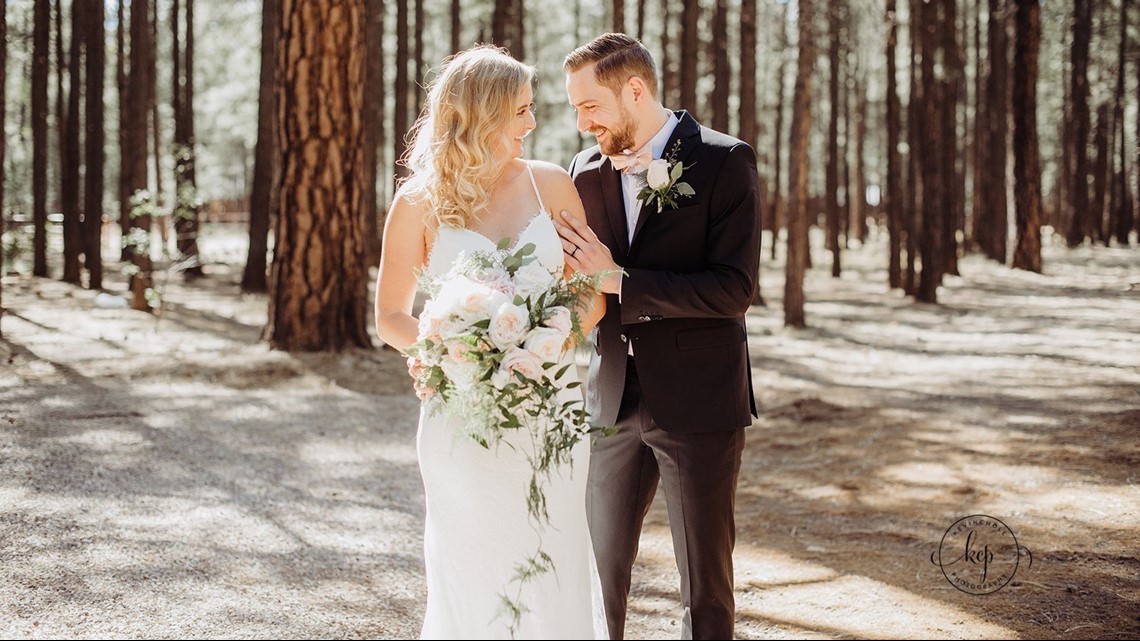 And that's what was most important to the photographer, Nichole Cline.
"My thing is, people need to have pictures," Cline said.
Born and raised in Vail, Ariz., Cline bonded with her father over taking photos. He passed away 14 years ago. She named her business as a tribute to their bond, combining their names to create KevinChole Photography.
"The dress fades, the cake is eaten, the flowers die," Cine said. "I love what I do. Those moments are frozen in time and that lasts a lifetime."
The photos that Cline captured as Val turned around to find not his wife but his brother in-law in a wedding dress freeze one of those moments.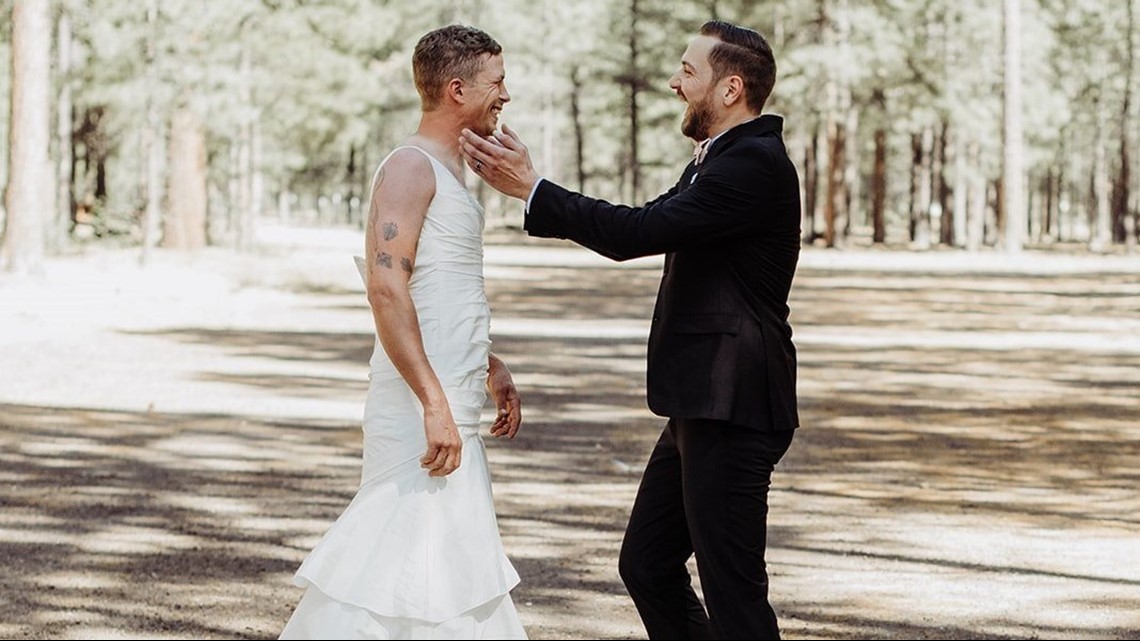 Heidi said after the ceremony and rehearsal, she, Val and their friends and family were going around in a circle sharing the favorite moments of the day.
"Mine were exchanging our vows and seeing everyone dancing and having a good time," Heidi said. "And Val said, 'Definitely seeing Eric in the wedding dress."
PHOTOS: Arizona groom shocked to see bride's brother at the 'first look'