Police said several other animals were found at Alcaraz's home, including baby snapping turtles and a baby American Alligator.
Alcaraz allegedly told police he purchased the tiger for $8,000 from a man in Arizona, court records show.
SWCC said the cub now lives in a special enclosure in the animal hospital in Scottsdale, where she is getting the care she needs.
SWCC Director Linda Searles said when the cub first arrived, it was a little shaky, but after being put onto a specified diet for tiger cubs, she has filed out and grown a lot.
"We are proud to say the tiger cub is a very active and healthy cub," said Searles. "She has received lots of enrichment from the Animal Care Team and Medical Staff at the Southwest Wildlife Conservation Center. She has plenty of toys and entertainment to keep her busy while she waits to be taken to her forever home."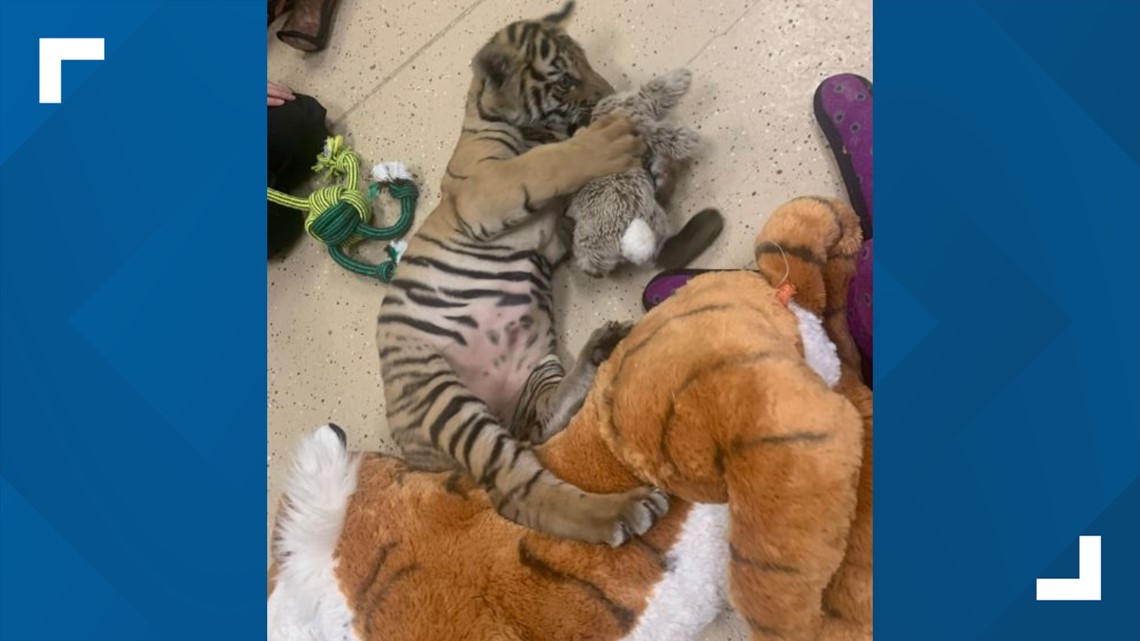 Searles said the tiger cub would remain in the care of the SWCC until Alcaraz's case is settled.
Once the case is settled, the animal will be sent to an out-of-state sanctuary with other tigers and a large grassy enclosure with access to temperature-controlled indoor housing.
Up to Speed
Catch up on the latest news and stories on the 12News YouTube channel. Subscribe today.