GLENDALE, Ariz. — Sometimes, happy endings really are out there. It's been 12 long years since Minion, a beloved family dog, disappeared from his backyard home. Just last week, he was reunited with his owners.
On Friday, Aug. 25 Maricopa Animal Care and Control officers found a stray dog near 48th and Glendale avenues. He was timid and reserved, and when MCACC scanned him for a microchip, they found one that hadn't been updated since 2011.
On that chip they found Minion's name, and a phone number.
MCACC called, and left a voicemail, only to find their phones blowing up with calls just hours later. It was Minion's owner.
He said Minion had gone missing in 2011 after a maintenance worker left the back gate open. The family searched and searched, but never found Minion. After the call, MCACC took Minion on a 22-mile drive back to his owner's home... And it was like he'd never been away.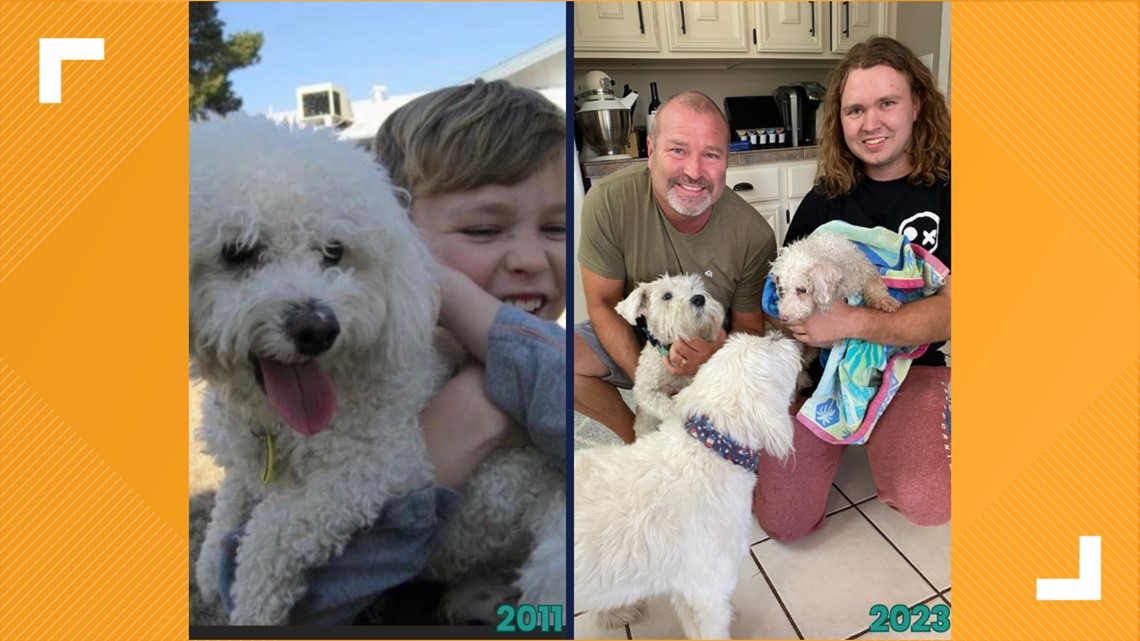 The MCACC officer explained that Minion was old and slow, but everything changed when she opened the kennel. As soon as Minion saw his family he was wagging his tail and playing around with the other dogs, home at last, they said.
Minion and his owners may be a little older now, but their love for each other is just as strong as it was 12 years ago.
The reunion was only possible because of Minion's chip, MCACC said, and encouraged all pet owners to make sure their pets are chipped, and that the info is up to date.
>> Download the 12News app for the latest local breaking news straight to your phone.
WE ❤ ARIZONA
Explore amAZing people, places and things across our state on our 12News YouTube playlist here.