GLENDALE, Ariz. - Dozens volunteered their time and skills to help a 76-year -old U.S. Army Veteran rebuild his dilapidated home in Glendale on Saturday.
Gilbert Lopez has owned the home off N 54th Drive in Glendale for almost five years. He said he took over the home from his cousin after the interior was destroyed in a fire around the turn of the 21st century.
Volunteers restore Army Vet's Glendale home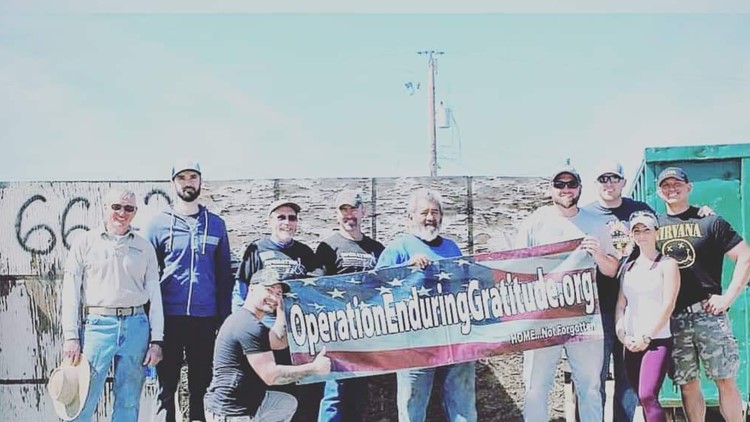 "It belonged to my cousin when it caught fire. I [had previously] fixed the roof and that's what saved the house. But, primarily, it was uninhabitable. They were just paying taxes and they got tired of it so they let it go," Lopez said.
Volunteers from various organizations joined Charlie Ellis, founder of Operation Enduring Gratitude, in the process of renovating the home.
Ellis said it took almost two months to organize the home makeover, but knew there were lots of people in the community who were eager to help a veteran in need.
"We know people want to help the veteran community. They just don't know where to go," he said.
Glendale Mayor Jerry Weiers also volunteered his time and contacts.
"Very quickly, we got a lot of folks out here making a difference in a veteran's life," he said. "It's such an honor to be able to do that."
Ellis said the home should be fully renovated in time for the Fourth of July.