The countdown has officially started and in just six months the world's best athletes will head to South Korea for the Winter Games.
We can't help but look forward to the games to cheer on the Jamaican bobsled team and be amazed at the halfpipe.
Here's what you need to know about the 2018 Winter Olympics:
Location: PyeongChang, South Korea. (Pronounced PYUHNG'-chahng)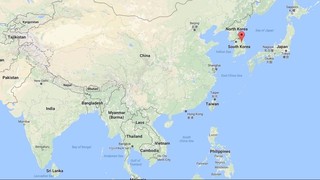 PyeongChang is a county in the northern part of the county, mostly covered in mountains. The Alpensia ski resort is open year-round.
When: Feb. 9-25, 2018
New sports: For the first time snowboarding big air, curling mixed doubles, speed skating mass start and Alpine skiing team will be events at the Olympics.
TV viewing: The 2018 Winter Games will again be on NBC. NBC said its 2018 Olympics coverage would air live in all time zones.
PHOTOS: PyeongChang, South Korea, host of the 2018 Winter Olympics
PHOTOS: PyeongChang, South Korea, host of the 2018 Winter Olympics
A general view shows ski lifts and the pistes of the Jeongseon Alpine Centre in Jeongseon county, some 200 km east of Seoul, on January 22, 2016
A general view shows ski lifts and the pistes of the Jeongseon Alpine Centre in Jeongseon county, some 200 km east of Seoul, on January 22, 2016
Beyond: After PyeongChang, here's where the next Games will be held:
2020 Summer Games - Tokyo, Japan
2022 Winter Games - Beijing, China
2024 Summer Games - Paris, France
2026 Winter Games: TBD
2028 Summer Games: Los Angeles