The Arizona Diamondbacks are off to one of their best starts in recent memory and fans across the Valley are having a blast cheering them on.
From the bleachers at Chase Field to homes across the state, fans are rooting for Arizona's home team and finding unique ways to showcase their D-Backs pride.
Including this Valley father-daughter duo.
The two have found a fun and special way to show their support for D-Backs outfielder David Peralta, and it's safe to say we're all on board.
D-Backs fan Julian Benavidez created special hats to feature their fandom for Peralta and he used the outfielder's nickname for inspiration.
"They call him (Peralta's) Freight Train, so we thought this would be a great way to cheer him on," said Benavidez. "Its a perfect fit."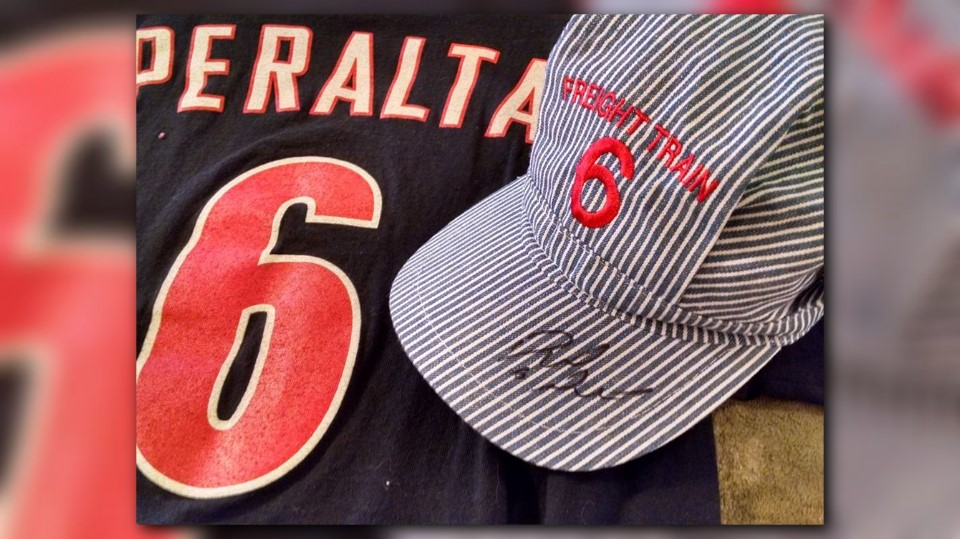 Benavidez is in the printing business, so he had the train conductor hats made with Peralta's number and nickname embroidered on the front.
Once the hats were completed, Benavidez and his daughter, Pamela Qandil, started wearing them to games and they were a huge hit. Last season, the hats even caught the eye of Diamondbacks broadcaster Bob Brenly, Outfielder Yasmany Tomas and Peralta himself.
"He (Peralta) loved them," Qandil said. "He even wore one in the dugout the day we gave it to him."
Unfortunately, you won't be seeing the Freight Train hats in the dugout during games anytime soon. The headgear isn't MLB regulation.
While you won't see them on the field, you will certainly see a few in the stands at the ballpark. Benaidez had several hats made for his family and friends, affectionately known as #PeraltasPosse.
Along with the hats, Benavidez has also created several banners to display during games. And of course, it's gotten Peralta's seal of approval, complete with signature.
So the next time you're out at Chase Field, be sure to keep an eye out for Benavidez and Qandil. When they're out at the ballpark, they'll be proudly displaying their Peralta Posse paraphernalia.
"We've been D-Backs fans since day one," said Qandil. "Our family loves baseball and we enjoy cheering for Peralta and the rest of the guys."