AVONDALE, Ariz. - Meet the newest member of the Avondale Police Department, Officer Iroh.
He can't fit in a uniform and has a tough time operating the equipment. But what he lacks in opposable thumbs, he makes up for with gumption and a winning smile.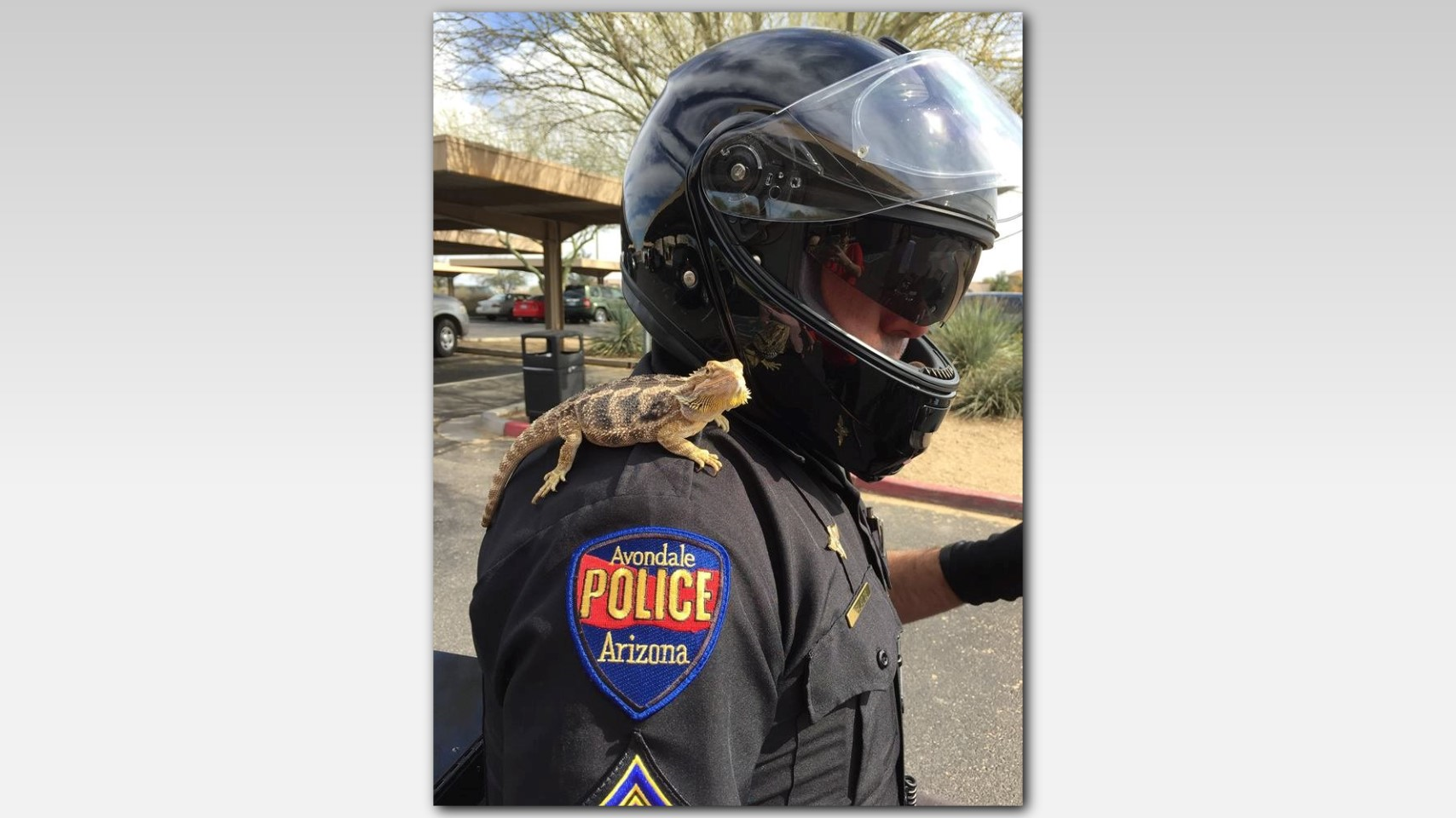 It all started as an April Fools' joke in 2016, when the department introduced their new "drug sniffing bearded dragon."
Due to popular demand, Avondale police have chronicled Iroh's ongoing adventures with the department.
Iroh has been cross-trained in many areas since his drug sniffing days.
He's run radar, helped out in dispatch, and reviewed paperwork (officers say he has a keen eye for typos).
On Thursday, Iroh was ready. Avondale Police Chief Nannenga officially swore him in.