If you're feeling really stressed about the election this cycle - you're definitely not alone.
52 percent of surveyed adults tell the American Psychological Association that the presidential election is a "significant" source of stress.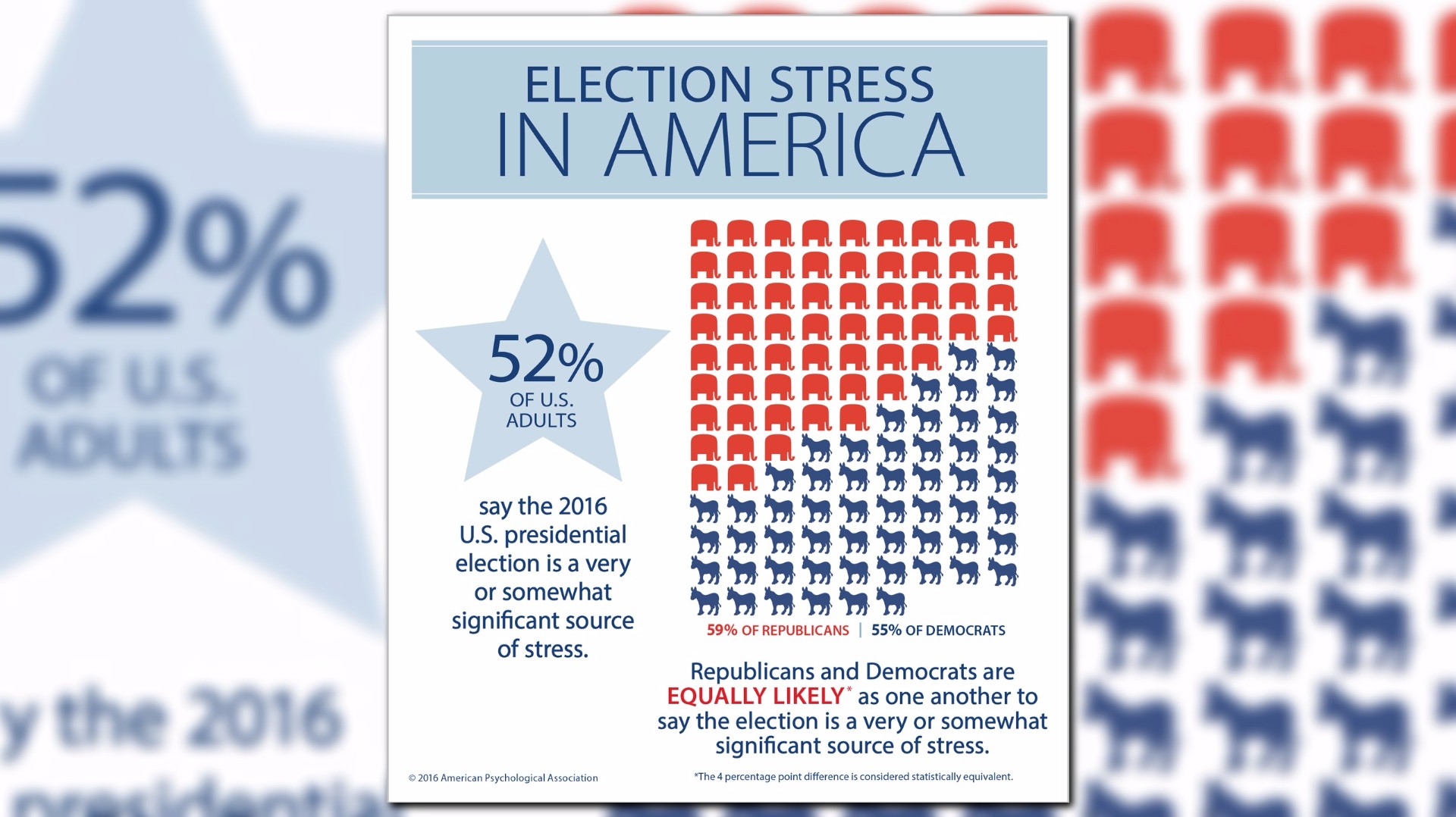 Nearly 60 percent of those on the right say they're stressed out, compared with 55 percent of those on the left.
(Take a break from reading this stressful story to watch these adorable panda cubs open their eyes)
Considering the study was done in August, those numbers may even be higher now.
(Quick - scroll through this photo gallery of baby animals!)
Those over age 70 and those in their 20's and early 30's were most likely to report election stress, as well as those on social media.
(Now, take a deep breath and feast your eyes on an adorable polar bear having the best time in a tub of ice:)
Tell us: Is the election this year really stressing you out?
We'd like to help combat this stress for you. Enjoy some cute animal videos for no other reason than it's Friday and you deserve it!