PRINCETON, Minn. -- Travelers know what it's like to deal with flight cancellations but imagine it happening to a group of more than 30 with a majority of the passengers in middle school.
More than 20 students from Princeton Middle School, ages 12-15, ended up in three different countries after their first flight was canceled earlier this week.
"Oh, it's been sleepless nights," said Garwin Kern of Zimmerman. Kern's son, 15-year-old Adam Kern, is with the group.
"There are kids pretty much all over the world. There are some in Berlin, some in Vienna, some in Munich, and some in Geneva," he said.
It started Monday when the group of 34, including chaperones, left Princeton for an educational trip to Europe. Through EF Tours, a company that organizes educational tours, the students were supposed to start their adventure in Vienna.
But when they got to the Minneapolis-St. Paul International Airport, their flight through United Airlines was canceled.
According to a United Airlines spokesperson, "The Princeton Middle School class was traveling on United from Minneapolis through Newark to Frankfurt, where they were connecting on another airline to Vienna. Unfortunately, extreme weather conditions in Newark resulted in the first leg of their trip being canceled."
According to United, every flight from MSP-EWR after its 6:10 a.m. departure was canceled that day due to weather.
The group ended up staying overnight in a Twin Cities hotel before flying to Newark the next day. After an 8-hour layover, the group was split up and put on different flights. According to Kern, as far as he knows all the different groups had at least one adult with them.
"It's very nerve-wracking not knowing where your child is," said Heide Burns of Cambridge.
Burns' 14-year-old son, Pierce, was stuck in Berlin. Meanwhile, Kern's son was in Geneva.
"Once I know he's safe with the group, I'm going to be more relieved," Burns said.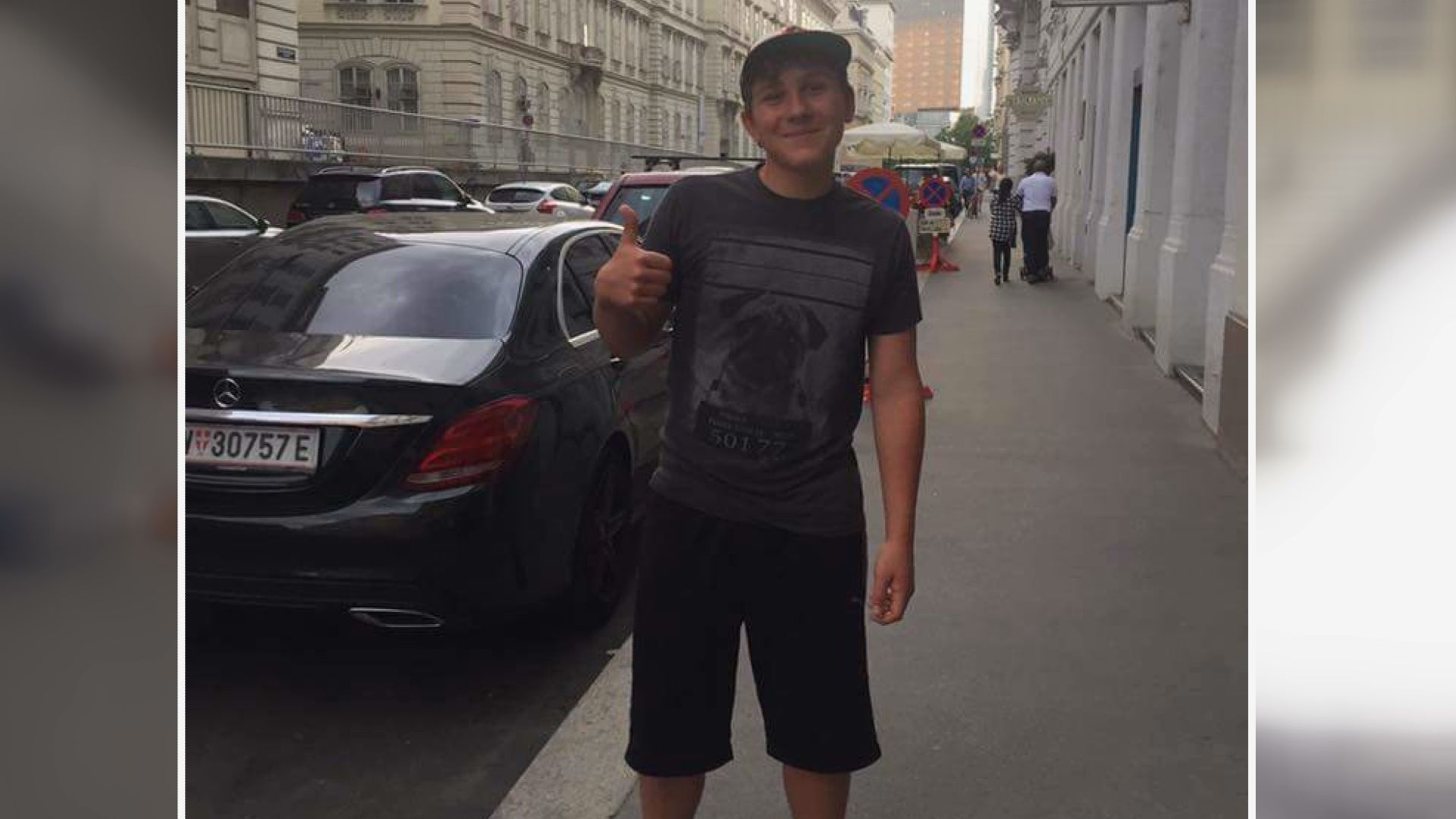 Wednesday afternoon, Burns said a chaperone sent her a photo of Pierce safe in Vienna. As of 5 p.m. on Wednesday, United Spokesperson Maddie King said she heard all the students are now in Vienna.
A United statement went on to say, "Our team worked with the group to arrange new travel options that would allow them to connect to Vienna the following day. While we cannot control the weather, we are reaching out to this group and their travel agency to offer further assistance."
Kern said he is not sure if parts of the trip will change but the group is expected to visit Austria, Germany and Switzerland. According to Kern, his son's trip has insurance so they can get refunded for any missed tours.
They are expected to return next Wednesday.