The Valley is known for many things, including great medical care at places like the Barrow Institute for Neurology and the Arizona Heart Institute.
Dr. Edward "Ted" Diethrich founded the Arizona Heart Institute but has found himself in the role of a patient rather than healer.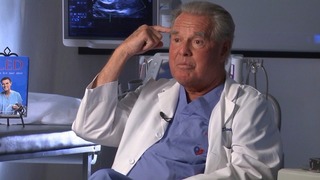 Over the course of his career, Dr. Ted Diethrich had done it all. He trained with America's first heart transplant team in Houston, invented the sternal saw which is still in use today. Diethrich was a medial pioneer who became a world-reknown surgeon, but the procedures he was using to save his patients were slowly killing him.
Instead of the traditional cutting and sewing, Diethrich's surgery was performed within arteries, but it required X-Ray imaging. Despite his use of a heavy lead apron, Diethrich believes he had unwittingly doused himself with heavy, potentially lethal amounts of radiation. Diethrich experienced cataracts in both eyes, plaque in his carotid artery and a brain tumor.
"The problem was putting a lead apron on was sufficient," Diethrich said. "It's not sufficient at all."
After undergoing brain surgery and chemotherapy, doctors say Dietrich is now cancer free. Dietrich worries there are many other medical professionals out there who may need saving themselves.
"Now I've taken on a cause to teach younger people, that you have to be careful about radiation exposure," Diethrich said.
Diethrich was the subject of a documentary by the Organization for Occupational Radiation Safety in Interventional Fluoroscopy last year. ORSIF hopes to bring more attention to the danger that chronic low-level radiation exposure poses to physicians. The organization says personal protective equipment does not always do enough to protect physicians. ORSIF encourages hospitals to use more robotic devices to administer radiation or non-radiation imaging.
Check out these stats from ORSIF: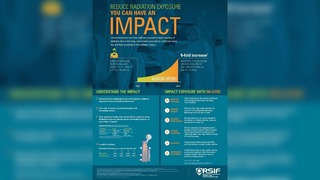 Diethrich had a widely successful career but in 2007 he and the Arizona Heart Hospital were sued by federal officials for improperly submitting Medicare claims.
The Arizona Heart Hospital was the subject of a lawsuit, alleging between July 2005 to March 2007 the hospital submitted Medicare claims for heart procedures that were not covered. Diethrich, the medical director at the time, told Phoenix Business Journal that there was no billing code for the procedure the hospital used a comparable billing code to cover costs of the procedure. The hospital paid out $675,000.
"I think in my career, you know some of the troubles, it wasn't always easy," Diethrich said. "But I never gave up. When I got up in the morning I was always ready to meet the challenges."
Learn more about ORSIF here.