PHOENIX - The Bat-Signal is shining bright over the Valley and one organization needs your help to build a bigger and better "Batcave."
The current crime fighting cave is near 36th Street and Broadway Road. The elaborately decorated area is a dream come true for fans of the popular Batman franchise.
"We have made a difference," said Erika Cowell, executive director of the Colten Cowell Foundation. "We have had 217 families come through and each of them got to be the hero for the night."
Cowell began the organization after her 3-year-old son, Colten, passed away from cancer.
One of his happiest days was getting to ride in Charles Keller's Batmobile. The day inspired the birth of this superhero lair and now there are plans to expand it.
"The new crime fighting cave will be 35,000 square feet.," said Charles Keller, President of the Colten Cowell Foundation, "which is seven times our current facility. It will be so large that we will be able to fit the crime fighting chopper easily in the four walls."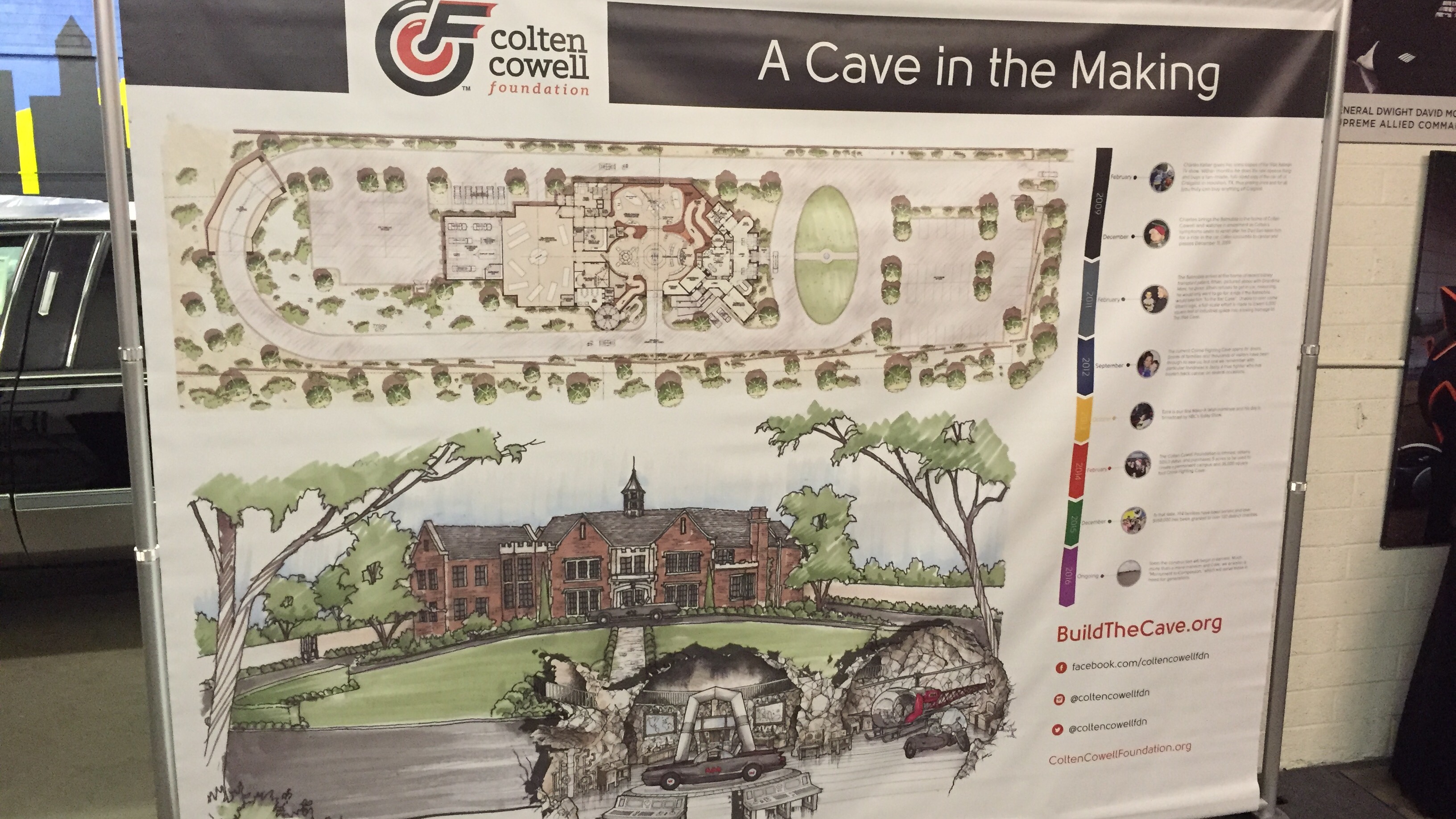 Helping to fulfill the mission is Tyson Copeland. Last year, the 11-year-old collected 1,000 mason jars full of loose change raising over $20,000 -- his idea and his goal.
"I was like I can't let this go to waste," said Copeland. "I need to get more jars."
This year with the help of the Phoenix Police Department and the community, Copeland hopes to double that.
Donations can be made at any MidFirst Bank or Phoenix police precinct. They can also be made online at https://coltencowellfoundation.org.