GOODYEAR, Ariz. - "Mrs. Eckert was beloved by all of us, staff, students and our families," Heidi Vasiloff, headmaster at Great Hearts Trivium Prep, said in a statement Tuesday.
Jennifer Eckert, a teacher at the school, was found shot to death in a Buckeye home Sunday. She was found face down on a bed with a single gunshot wound to the back of the head, according to police.
Police say a man called 911 saying someone had been shot in his home. Buckeye police later arrested Jennifer Eckert's husband, 49-year-old Kenneth Eckert, in connection with the shooting.
PREVIOUSLY: Buckeye man arrested for wife's shooting death
"She shared her passion for teaching and joy for life every day and with everyone in the Trivium Community," Vasiloff continued her statement. "She abundantly loved her students and she had a tremendous impact upon everyone she encountered."
Parents and students at Trivium learned about the murder of their dean and teacher in an email sent home Monday evening.
"Really sad because she was my teacher," said 13-year old Aleena Joseph, who takes Eckert's seventh-grade Latin class. "We were wondering why she wasn't here yesterday, and then we found out the news and everyone was just really heartbroken."
As the dean, Eckert's impact reached students outside of her classroom as well. Terrell Doxie saw Mrs. Eckert nearly every day in the halls.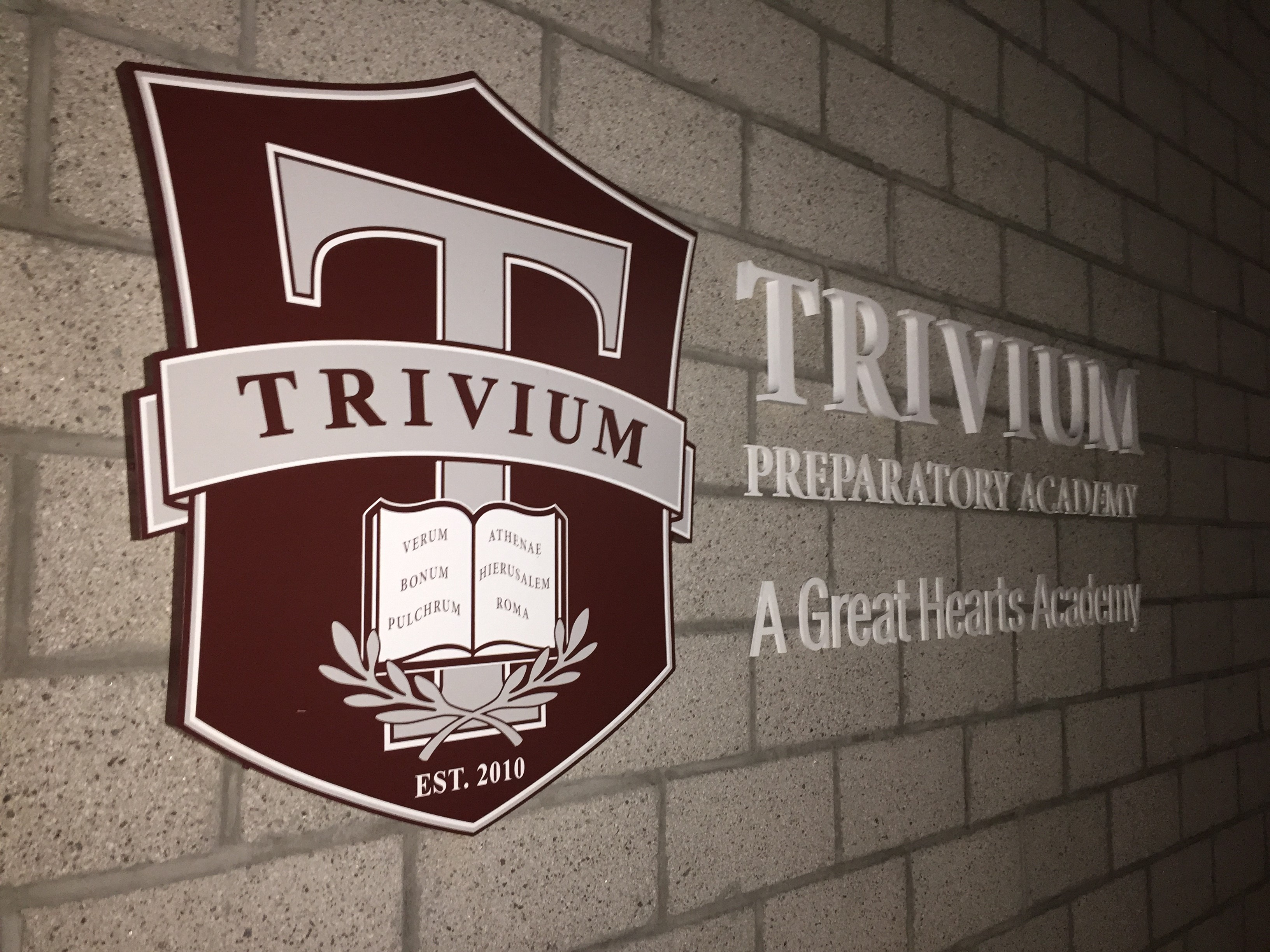 "All the things she did, she did with good intentions so the school could be a really good school," Doxie said.
Meanwhile, 15 minutes west of Trivium Prep, a neighbor is still in shock.
"Sad to know that happened right next door," said a neighbor who said she just recently met Jennifer for the first time. The neighbor asked us not to give her name.
"She was really quiet. Usually we just saw him (Kenneth Eckert) around so it was the first time he actually brought her over ... They were very friendly. No, you couldn't tell anything was wrong at all."
Police said Kenneth Eckert was booked into jail on suspicion of second-degree murder.
Great Hearts said staff and parents have been informed of Jennifer Eckert's death and counselors are available on campus providing help for those who need it.
"Today we are heart-broken by the loss of such a dear teacher and friend. She will be greatly missed and always remembered," Vasiloff said.