PHOENIX - Police said the fiery crash on Interstate 17 and Greenway Road earlier this week involved a stolen SUV and a 14-year-old behind the wheel.
Three passengers in the SUV died, including a 13-year-old girl. Her sister, Estrella Santos, is struggling to survive, and three others are recovering.
Now, the family of Estrella Santos and her little sister, Ariel, are asking for help.
"I haven't been able to sit down and take this all in because I'm so worried about her. I'm so worried making sure that she gets what she needs, making sure this transition for her is smooth," their aunt Nicole Castro said.
Castro said Estrella, who just turned 16, remains in a coma.
"The doctors can't really promise anything. They don't know if she's going to come out of this," she said.
Estrella's mom, Marie, said her daughter has severe brain damage.
"I do know she hears us, because I sit there all stay with her all day. I haven't left her side since I found this out," Marie said.
But Estrella's 13-year-old sister, Ariel, did not survive the fiery crash near I-17 and Greenway Road Monday night.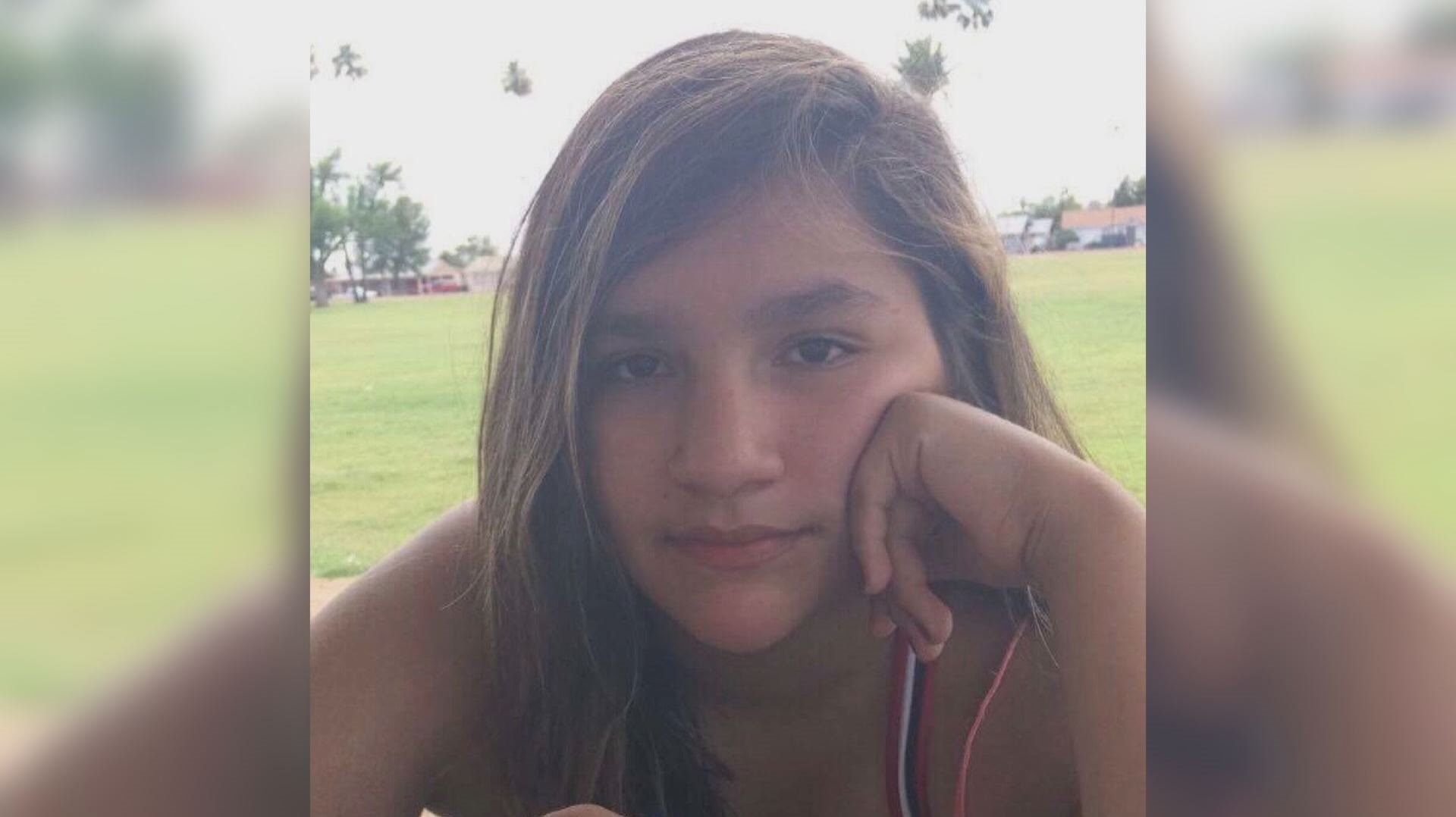 "She died during surgery, and had too much internal bleeding. She had a punctured lung," Castro said.
The family said the girls wanted to celebrate because it was Estrella's sweet 16 but didn't know the girls left with the 14-year-old driver in a stolen car.
"This driver claimed that it was his, or his cousin's, and everybody was under the impression that he was 16 years old," she said.
Phoenix Police said the teen driver was speeding before running a red light and crashing. Ariel and Estrella's family said no one was wearing a seatbelt.
"Because they left without my permission, I didn't get to hug my baby or tell her goodbye, and I'll never be able to touch her or hold her again. Now I have to hold her by burying her and dressing her for her funeral," Marie said.
As for the 14-year-old suspect, investigators told 12 News charges are pending.
There's a Gofundme page to help cover the funeral costs for Ariel.
Plus, the family is holding several area car washes to raise money as well, including one Saturday, at Title Max at 19th Avenue and Indian School Road.
Then there will be another on Sunday at Westside Auto Repair at 75th Avenue and Indian School Road. You can contact Nicole Castro at makeupcolie@yahoo.com with any further questions.