It was just after 5 p.m. on Aug. 4, 1997, when an unknown suspect sexually assaulted and strangled 21-year-old Fiona Yu to death inside her apartment near 1015 S. Stanley Dr. in Tempe.
The suspect fled the apartment and the case went cold. But advancement in DNA technology may be changing that.
According to the Tempe Police Department, investigators -- using the services of Parabon NanoLabs, a company that specializes in DNA phenotyping -- were able to "predict" the suspect's ancestry, eye color, hair color, skin color, freckling and face shape.
In a news release Thursday, Tempe police said investigators are looking for a Hispanic man, approximately 45 years old with light brown skin, brown eyes, black hair.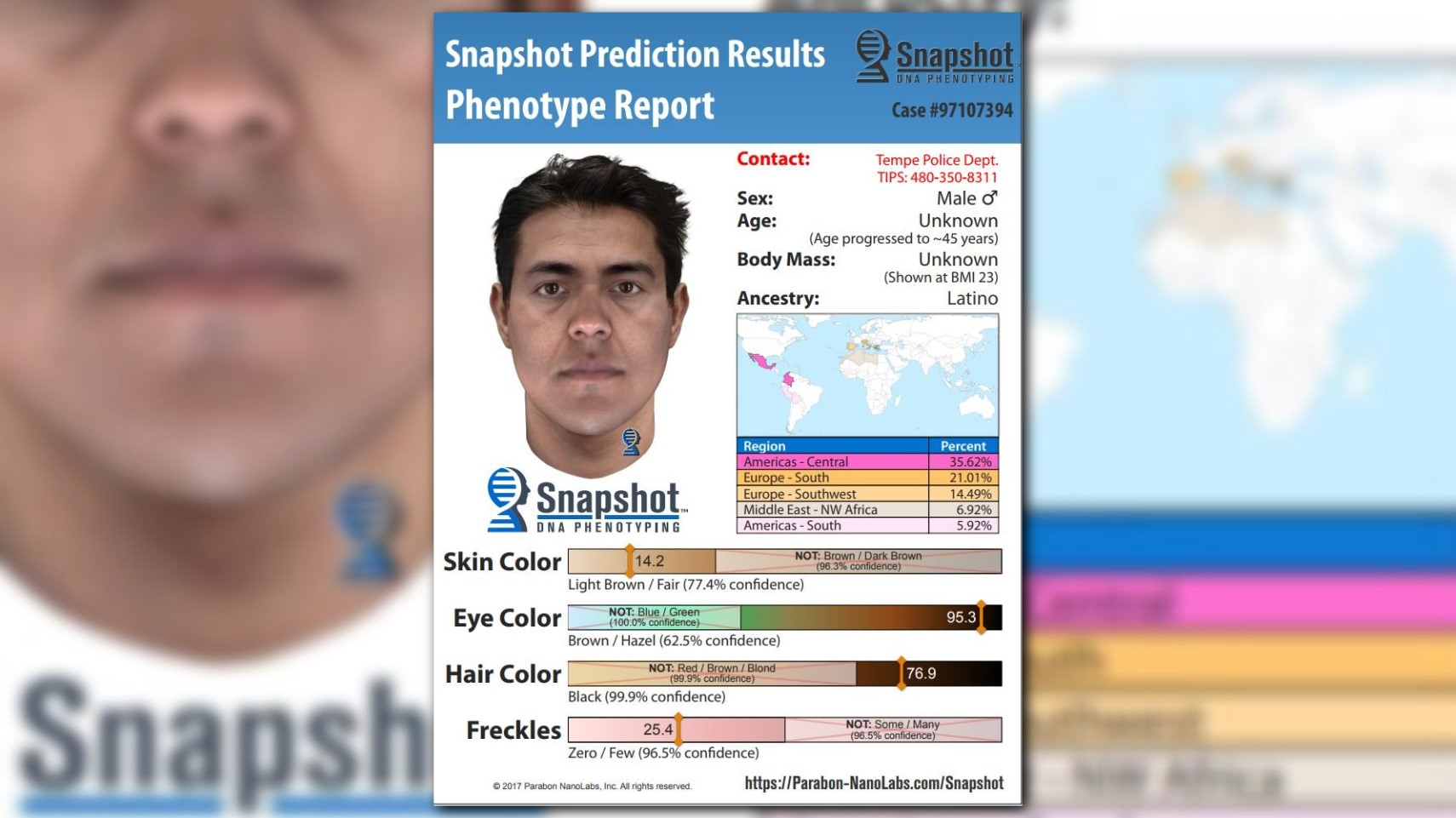 According to Tempe police, the digital composite matches a similar description given during another sexual assault incident within a few days and close proximity to Yu's murder.
They believe the two may have been committed by the same suspect.