PHOENIX - The Glendale Union High School District has confirmed that Carlos Sanchez, a 16-year-old football player at Moon Valley High School, has passed away two days after collapsing during a game.
Sanchez reportedly had a seizure during a football game Friday at Moon Valley High School in Phoenix, according to firefighters. He was rushed to the nearest hospital.
Senior captain Malik Clark said Sanchez always had a smile on his face.
"I loved playing with him. He was energetic and always ready for the next hit," Clark said.
Clark was on the field when Sanchez collapsed.
He said Sanchez went to the ground after a hard hit in the fourth quarter. But Clark said Sanchez was alright and popped right back up, ready for the next play.
"Five seconds later, I turned back and saw him collapse," Clark said.
The district released a statement after his passing:
"Our school community is saddened by the news of Carlos's passing. We extend our deepest condolences to Carlos's family and friends during this difficult time."
Clark described the football team as a family, of which Sanchez was a vital part.
"He was the backbone. He was always happy," Clark said.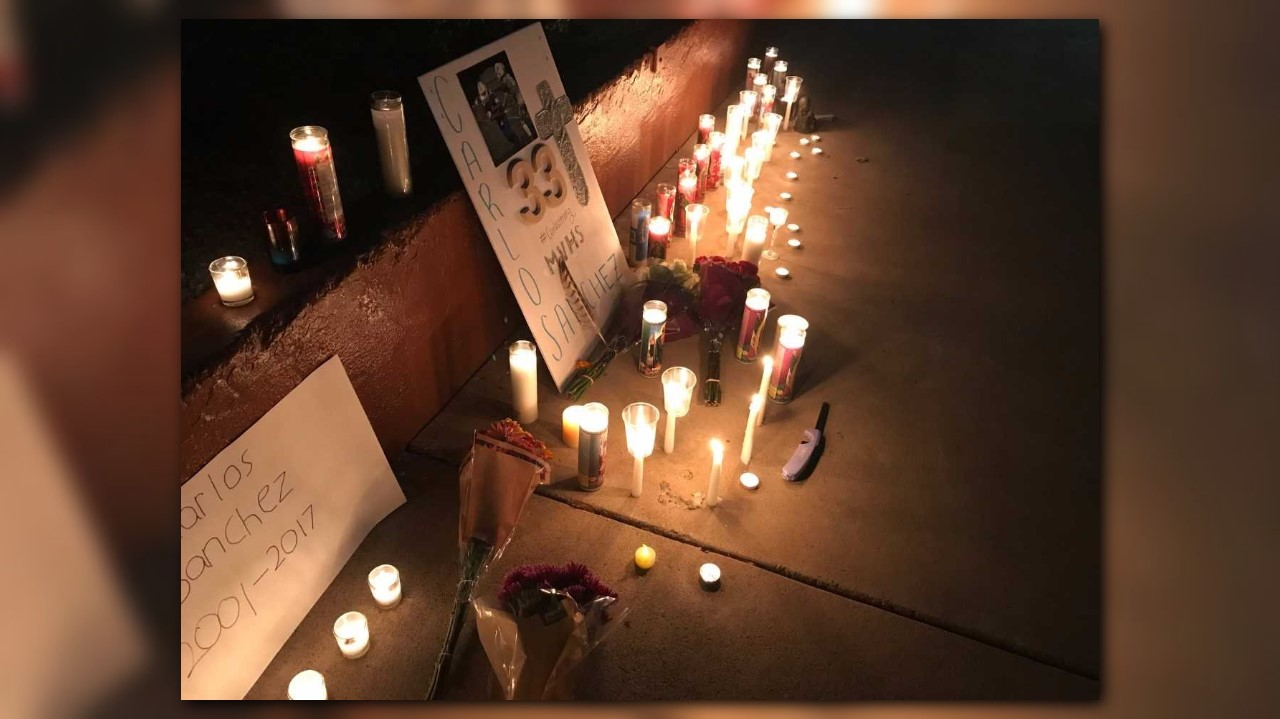 A team of social workers will be on the Moon Valley High School campus to help support students.
The Moon Valley football parent boosters will be accepting donations and selling T-shirts to give all proceeds directly to the Sanchez family.
Fundraising opportunity #1 T-shirt sales all profits go to the Sanchez Family. pic.twitter.com/Esy8oBqAcs

— MVHS Rocket Boosters (@MVRocketBooster) October 23, 2017