PHOENIX - Monsoon 2017 tore through Phoenix late Sunday knocking down trees, power lines and power across the Valley.
Evidence of the strong wind gusts could be seen in Phoenix near 44th Street and Ray Road where a tree was uprooted at an apartment complex. It smashed through the windshield of a parked truck and a carport.
A few miles away, another tree was uprooted outside of the IMAX at Arizona Mill's Mall. It also landed on top of a parked truck causing damage.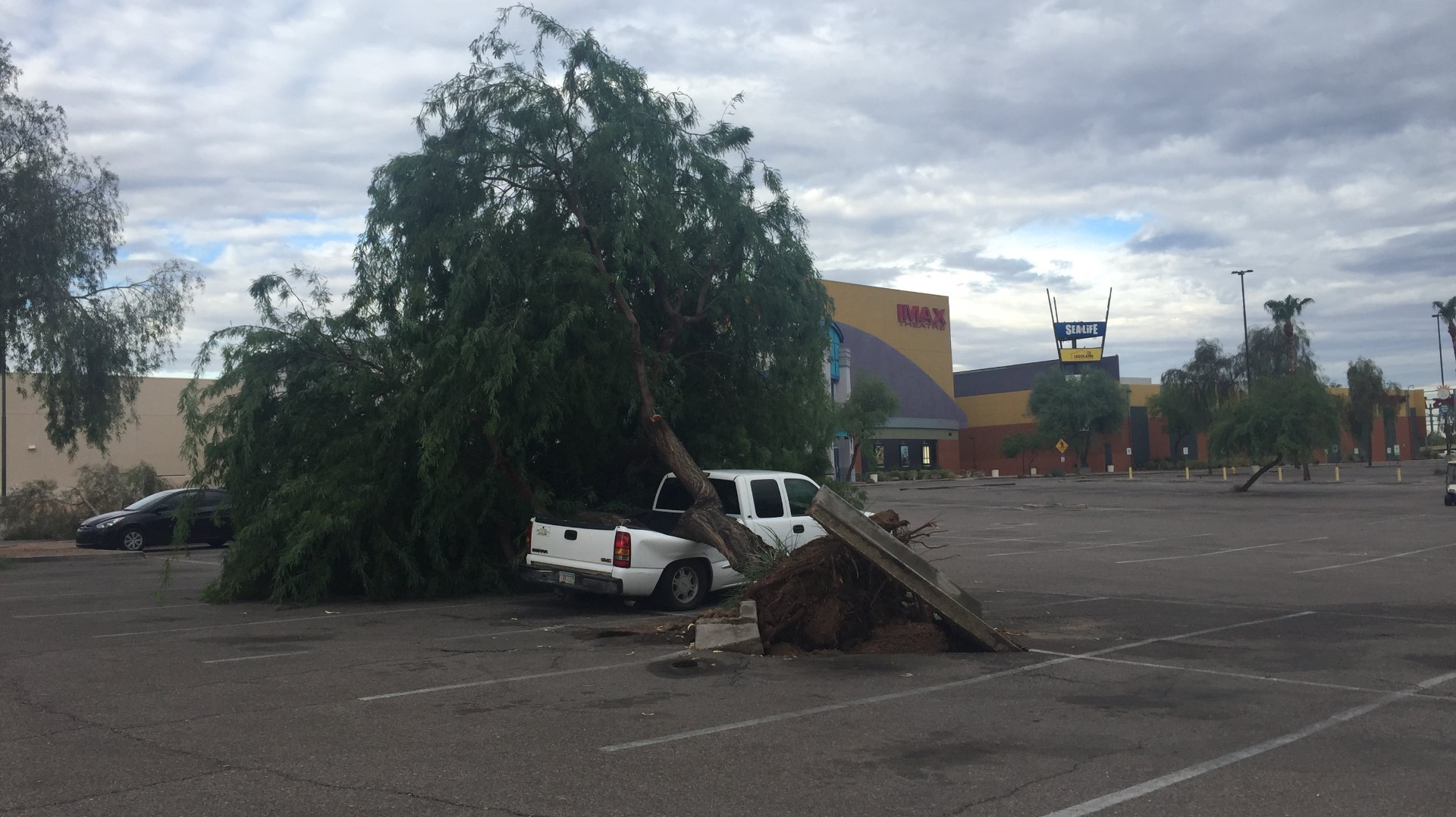 The City of Phoenix reminds anyone with home or property damage to take photos for insurance, before cleaning up.
To report a tree down in the road, fill out this form OR call the Phoenix Dispatch Center at 602-262-6441.
The storm also inundated washes with water.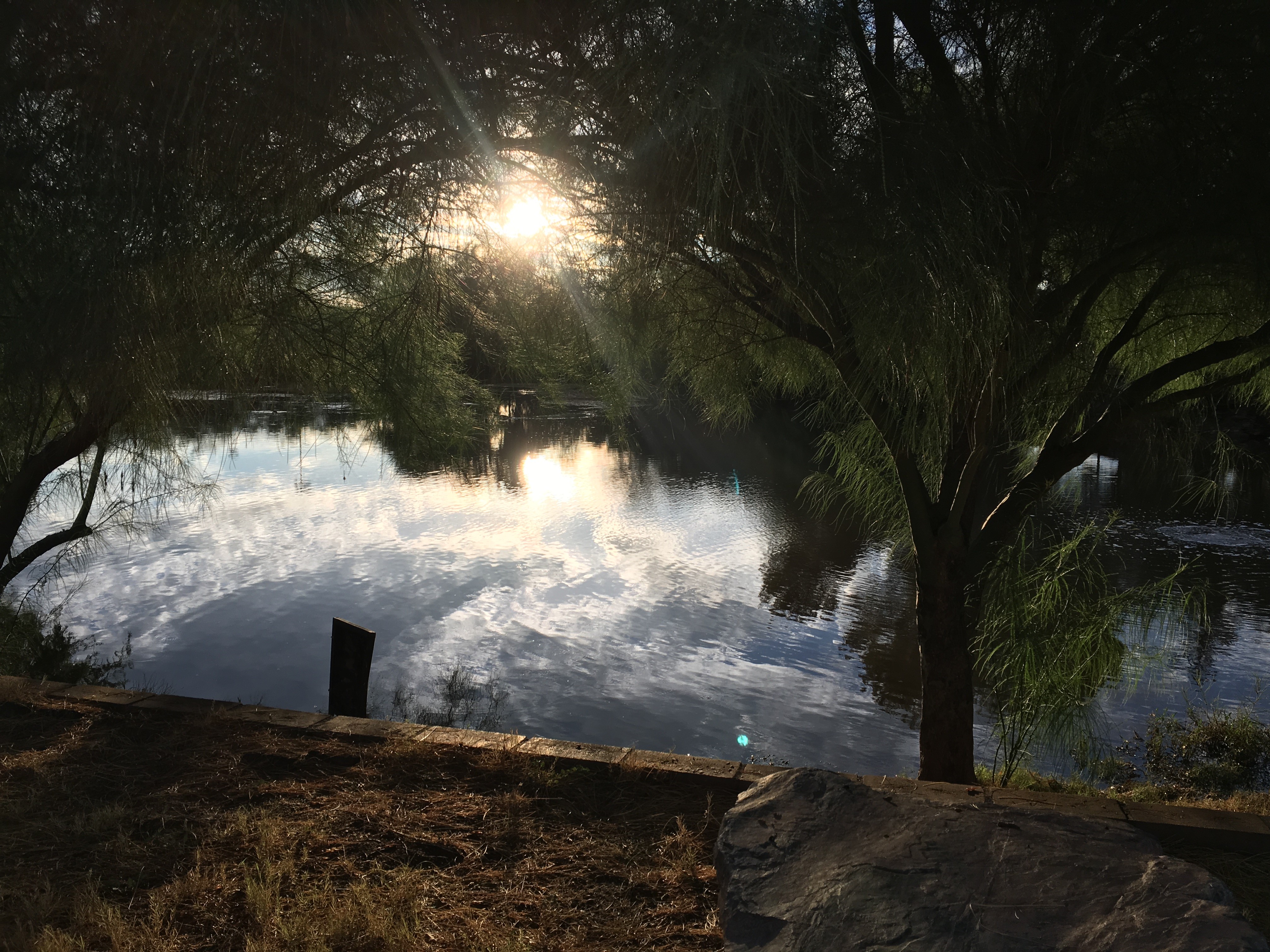 Near Camelback and Hayden roads, several inches of water filled the wash making it a hotbed for mosquitos.
An SRP spokesperson says nearly 19,000 customers were without power at the height of the overnight storms. The customers ranged all across the Valley from the west side to Tempe, Scottsdale, Fountain Hills and Ahwatukee.
By 7:45 a.m. Monday, there were a little more than 500 customers without power and SRP says they expected everything to be back up and running within two to three hours.
SRP attributed the outages mostly to wind, but some rain and lightning too.
APS' outage map showed 1600 without power in the far west Valley near 315th Street and McDowell Road.
The National Weather Service Office in Phoenix tracked some of the strongest wind gusts in Peoria overnight at 52 mph. Glendale, Paradise Valley and Carefree all came in around 40 mph. A report out of the Casa Grande Airport reached nearly 50 mph.
A Flash Flood Watch is in effect until Monday for much of the state from areas in Flagstaff south to the Arizona-Mexico border.
There is a 30 percent chance for rain in the greater Phoenix area and a 90 percent chance around Flagstaff Monday.
There are many different hotlines to help with storm damage and clean up. For more information, visit Phoenix.gov/update.