SAN TAN VALLEY, Ariz. - Running around his backyard with his best buddy Piper is big change from where Snoop, a 4-year-old Boston Terrier, was for the past four months.
After disappearing from the Todd family's backyard, the family learned Snoop was being kept in a small trailer with at least five other dogs on a neighbor's property just a few houses away.
After first denying the dog belonged to the Todds, the elderly woman who lives on the property admitted the dog was Snoop but still refused to give him back.
EARLIER: Family says neighbor stole their dog
Combined with other evidence the Pinal County Sheriff's deputies seized the dog Wednesday morning and returned him to the Todd family.
"I was in shock," Carlee Todd told 12 News, "I bawled and Snoop was so happy to be home, to be free."
Wednesday afternoon Todd surprised all three of her kids with a special reunion with Snoop.
"I really think he was taken, I do," Todd said. "Nothing was down, Piper (their other dog) was still here and no fences were down or open and he was gone!"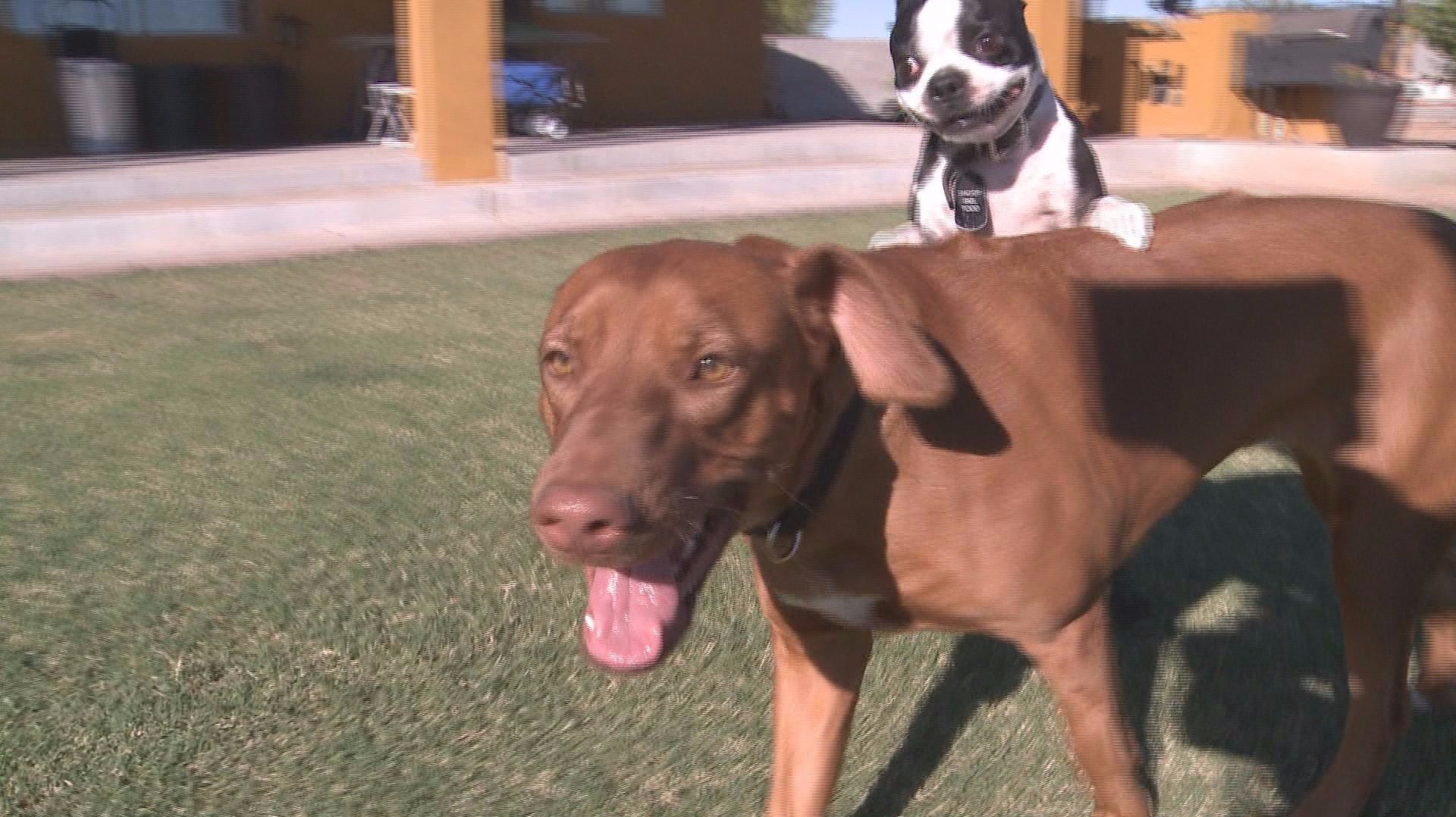 For the most part, Snoop appears to be in good health but did have patches of missing hair and sores on his face and body.
Todd says deputies told her Snoop had to be forcibly removed because the woman was still fighting to keep him.
When 12 News spoke with her, she denied stealing Snoop and defended keeping him, saying she tried to find his owners but never saw the "missing" posters and wasn't aware the family was actively looking for him.
She's now facing possible theft charges but the family says that was never what they wanted.
"It kind of started shaking me a bit because I didn't want anything bad to happen to the woman," said Todd. "All I wanted is for them to just get me my dog back. That's all I wanted."
News of Snoop's return has also given other homeowners in the area hope that their animals may one day be found as well.
For any pet owners, the Todds hopes their story serves as a warning to get your pet microchipped and to always keep their pet records.
It's also a reminder to know the rights you have as a pet owner and as someone who may find a lost pet.
If you've lost a pet or are trying to find the owner of a lost pet, here are a few organizations that may help: