PHOENIX - A house fire in Phoenix Thursday morning was sending a lot of smoke into the air.
According to Phoenix fire, the fire started at a large two-story home, near 15th and Olney avenues, around 7:30 a.m.
Responding fire crews found the homeowner inside the burning house. He was taken to a medical center after suffering smoke inhalation and injuring his arm.
Phoenix fire said crews also saved the man's two dogs from the back of the house. The dogs were placed in the care of neighbors.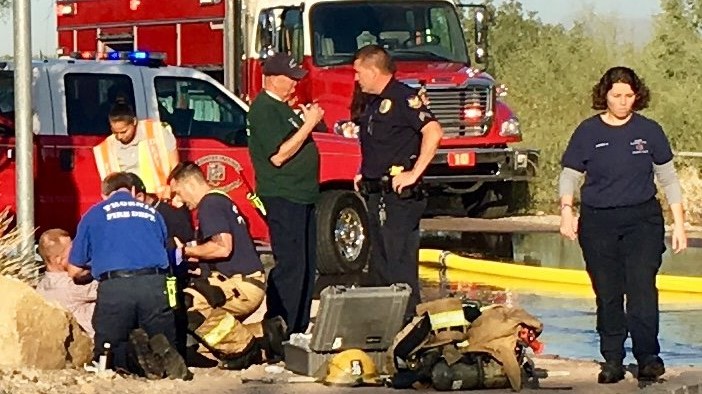 According to Phoenix fire, crews were pulled from the home after reports that the second-floor air conditioning might collapse. They continued the fight from outside the house.
Phoenix fire reported the flames were extinguished around 10 a.m.
No word yet on what caused the fire.