SCOTTSDALE, Ariz. - 150 years ago on June 8, the iconic architect, Frank Lloyd Wright, was born.
"He was a visionary, and even now, our technology and our world is just now catching up to his forward thinking," said Jeff Goodman, Director of Marketing at Taliesin West.
Frank Lloyd Wright built Taliesin West in 1937, and it became his desert laboratory. Students to this day use the drafting studio to follow in his footsteps.
"We continue to be inspired, live more beautifully, build better and live better today because of him," said Goodman.
Today, to help celebrate 150 years, Taliesin West offered $1.50 tours. Hundreds showed up to honor the legend by walking through the desert masterpiece. Guests also enjoyed special birthday cupcakes designed by Tammie Coe Cakes.
"We sold out today, but we are continuing the celebration all summer by offering 50 percent off Taliesin West tours," said Goodman.
No matter your age, you can help but appreciate every single unique detail at Taliesin West.
"This is one of the premier architecture sites in all the world and it's right here in our own backyard. We should feel lucky to have this location here and have a place to celebrate the genius of Frank Lloyd Wright," said Goodman.
It was also announced the David and Gladys Wright House will be donated to the School of Architecture at Taliesin. The home is covered in colorful balloons to celebrate.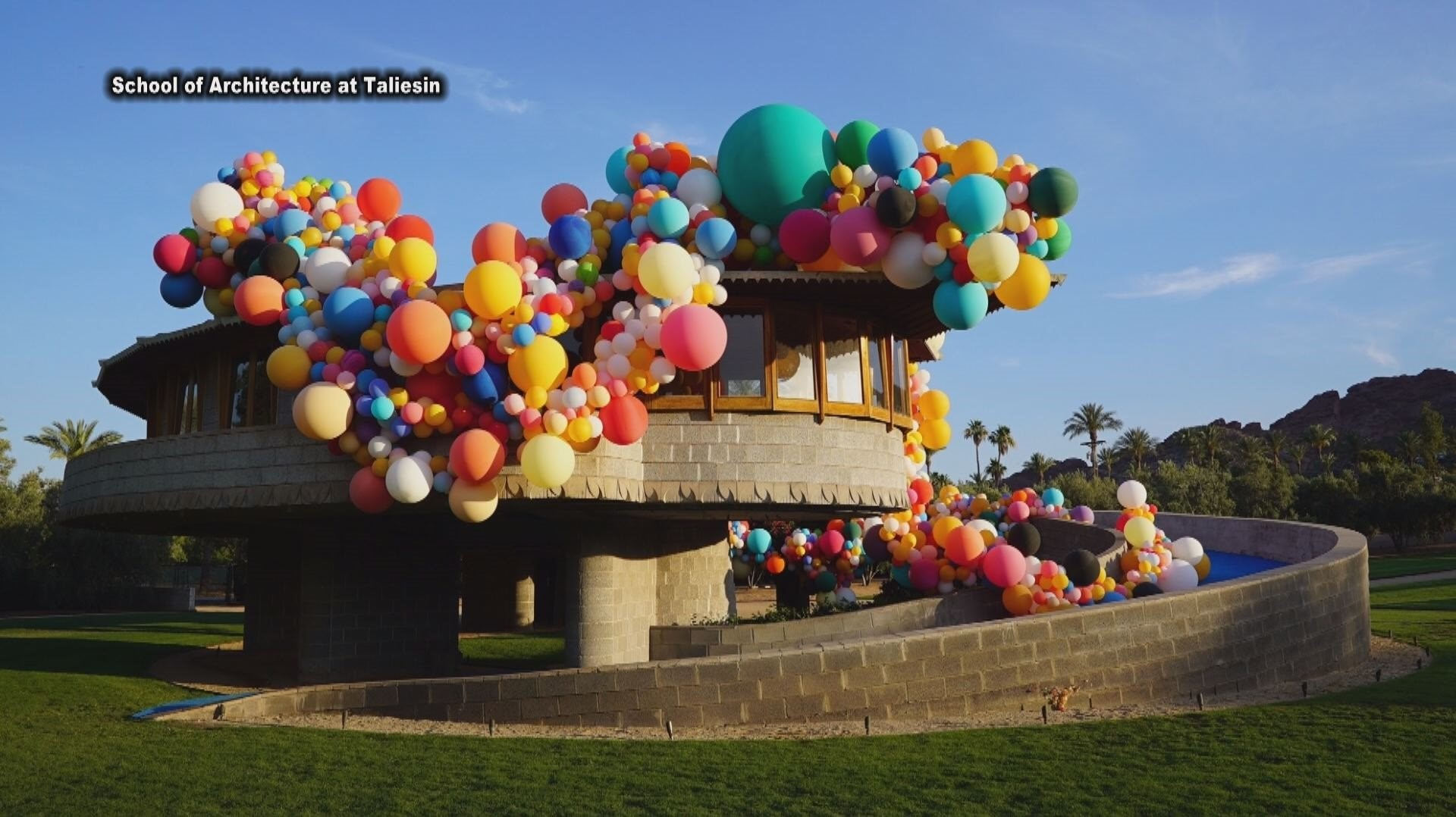 Happy Birthday, Frank Lloyd Wright!