Pushing through their sorrow, dozens of people gathered at Palomino Park in north Phoenix Tuesday night to say goodbye to a beloved friend.
"This is a time when we all need to be there for each other," said Nayeli Salas.
Salas organized the gathering in honor of 13-year-old Jonathan Leon.
Leon and eight other members of his family were killed this past weekend when a flash flood swept through a narrow canyon in Payson.
Those who knew Leon came to the park with large bundles of blue and white balloons.
Salas told 12 News that blue was Leon's favorite color.
"On the count of three, we're all going to let go, 3, 2, 1" Salas said to the crowd as they all let their balloons go into the air.
Once the balloons were released, Salas and several of Leon's friends cried and comforted each other.
"At school, we would always be together and it just hurts me that it was an accident and he didn't mean to die," Salas said.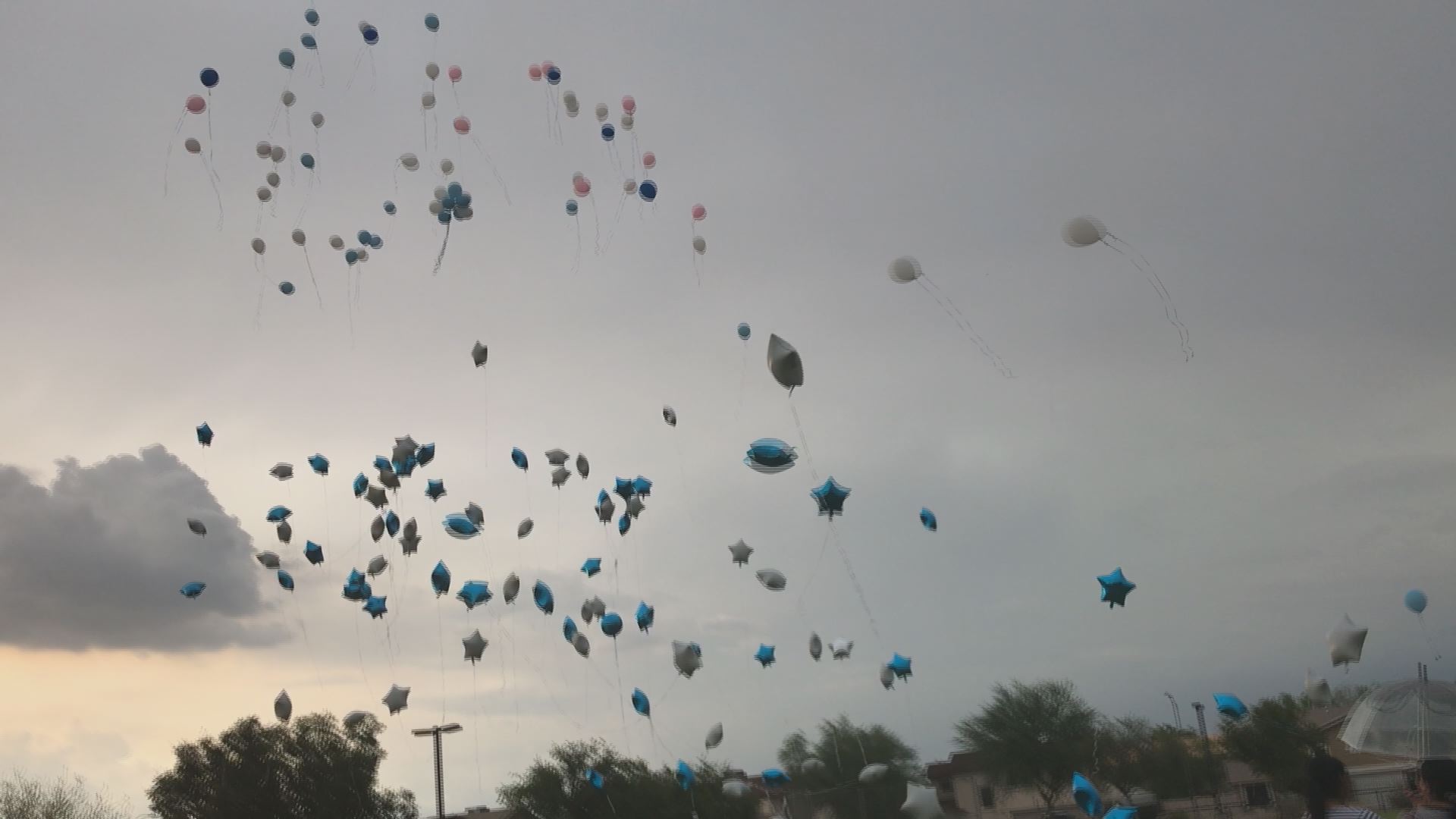 "We're sad and depressed because Jonathan was a good kid," said Miklo Cardenas who went to school with Leon.
Leon's grandmother, Selia Garcia, three of her adult children -- Maribel Raya-Garcia, Javier Raya-Garcia and Maria Raya Garcia -- and four of the siblings' young children were killed in the flood.
As of late Tuesday Maria's husband, Hector Garnica, was still missing but presumed dead.
"I'm just speechless because it's hard enough to lose one person but let alone to lose nine from the same family," said Darlene Salas, Nayeli's, mother who also attended the balloon release at the park.
"We're just here to show his family that he was loved, very loved," Darlene told 12 News.
A GoFundMe account has been set up to help the family with expenses.