UPDATE: Lily has found her forever home.
QUEEN CREEK, Ariz. - Maricopa County Sheriff's deputies rescued a dog from the home of an ill woman Friday. A horse found at the residence had to be euthanized after emergency veterinarians tried to rescue him.
The woman, 66-year-old Sandra Wood, was also taken from the home to a hospital for medical care.
MCSO deputies went to the home to check in on the woman when they found Lily the dog and Santos the horse, neither of whom had received care from vets in quite some time.
Lilly the cocker spaniel's hair was matted and weighed down her ears and legs, making it difficult for her to walk. Bernard Mangone, the veterinarian who cared for the 12-year-old animal, said it was the worst case of neglect he'd seen in 21 years, according to MCSO.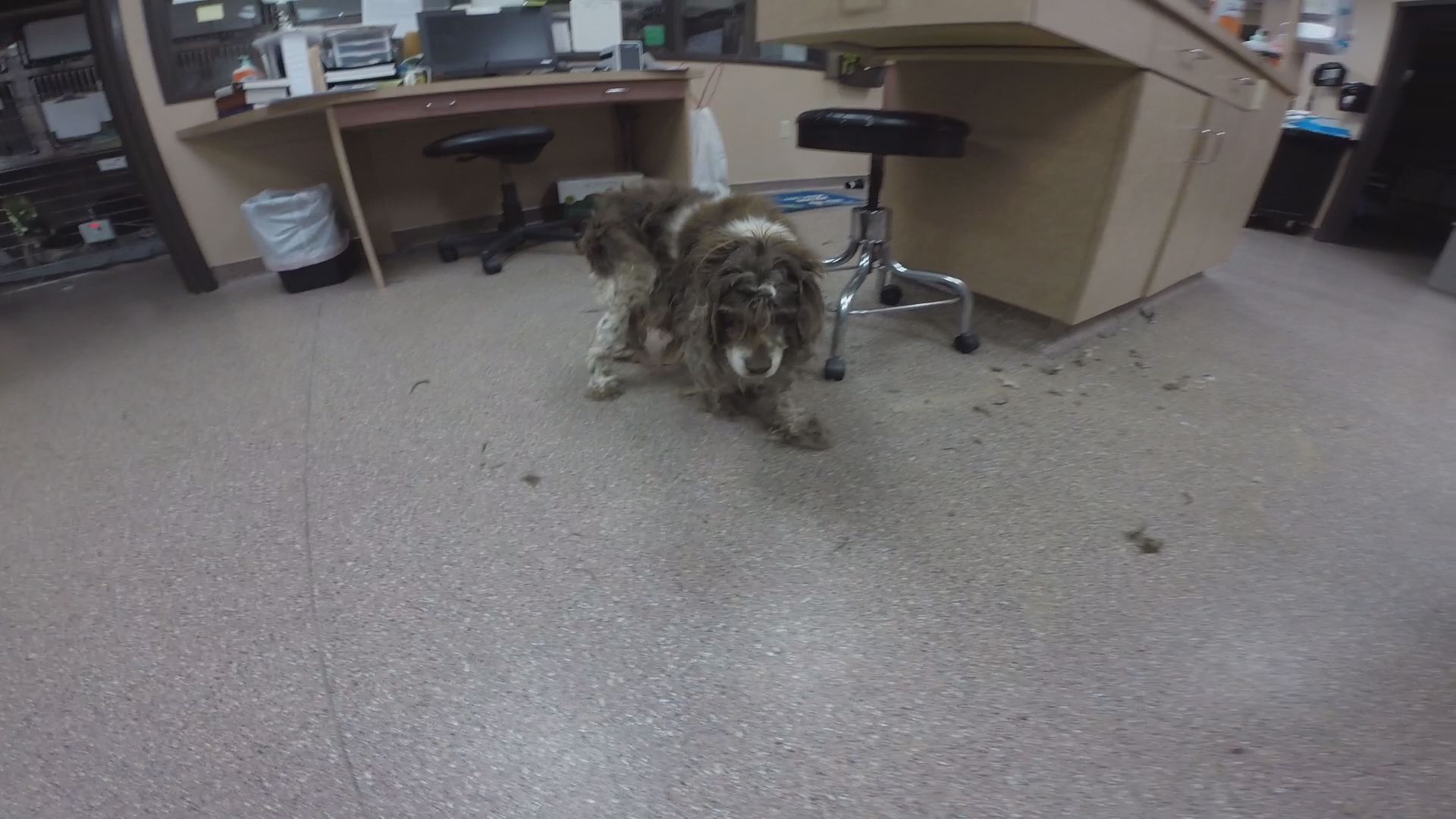 Santos, a dark brown bay gelding, was extremely weak to the point that he had difficulty standing. He drank water from MCSO deputies, but his health problems, which included malnourishment, dehydration, parasites and a heart murmur, proved to be too much, so veterinarians said he had to be euthanized.
Wood told deputies she loved the animals but was too sick to care for them. She faces four counts of animal cruelty, three of which could become felonies after the vets' report. She's still receiving treatment for her illness, deputies said.
MCSO said the horse was believed to be 23 years old, and he lived at Wood's home since he was 5. They believe Lily is 12, and she was with Wood since she was 12 weeks old.
It's not yet clear whether Lily will be up for adoption if her health improves to a reasonable point.