PHOENIX - At least 200 dogs and cats went home with their new families Saturday at Maricopa County Animal Care and Control's "Empty Shelter" event.
Pet adoptions were free at the county's east and west Valley shelter locations from 11 a.m. to 5 p.m.
According to Jose Miguel Santiago, a spokesperson for MCACC, people were still lined up to adopt when the event ended.
"We were shocked, to say the least, at the amount of people who showed up this morning," Santiago said. "When we opened our doors at 11, there was already a crowd of people waiting outside. They had been there since about 9 this morning, waiting to come in at 11."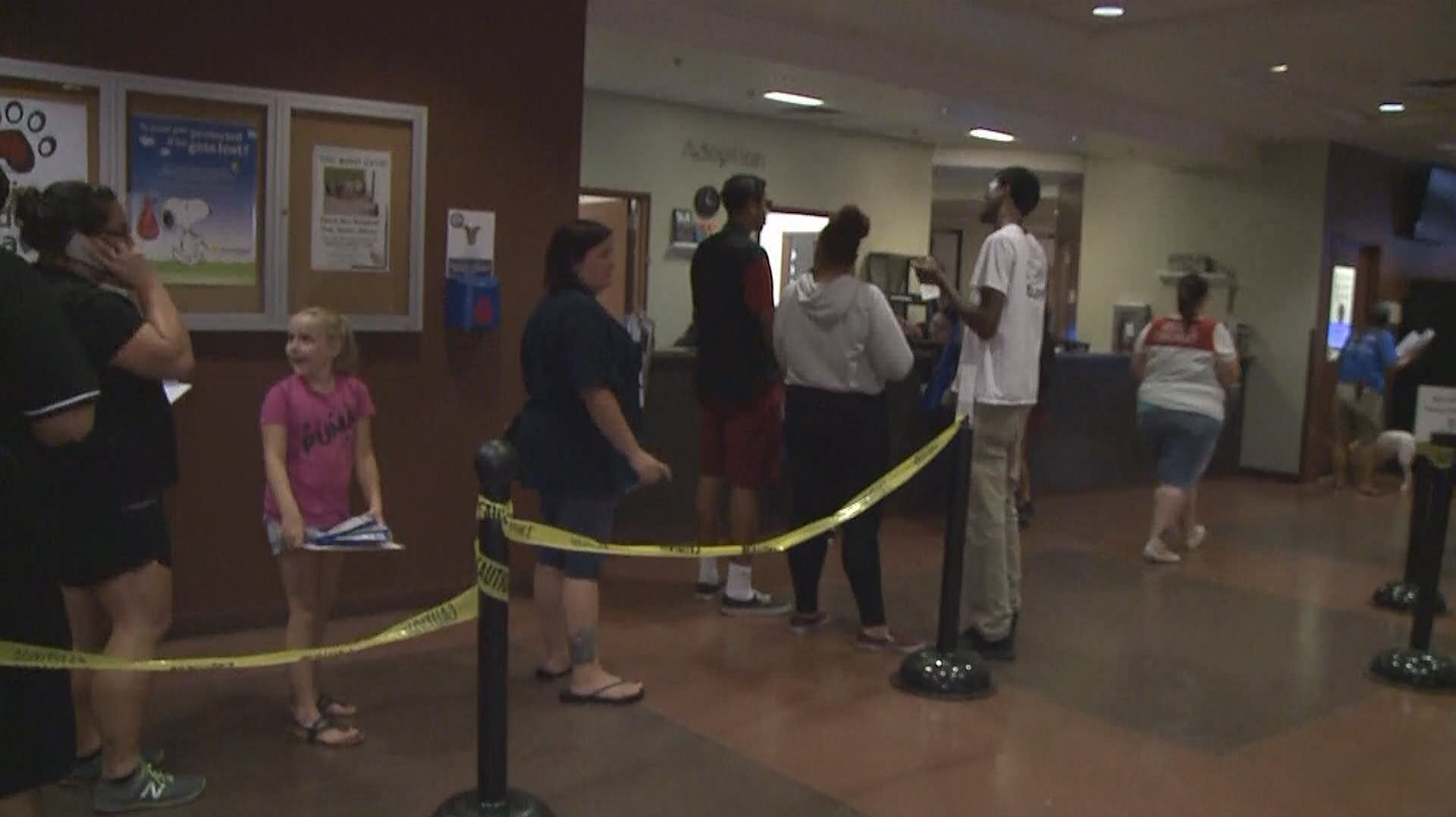 "We opened the doors, and it's been nonstop ever since," he said.
An official tally is not yet available, but more than 200 pets went to homes between the two shelters, according to Santiago.