MESA, Ariz. - The call has gone out for the hunger-relief organization Feed My Starving Children to fill 10 million meal bags to address the need that war and famine have caused around the globe.
"So right now we are focusing on the famine that's been declared in East Africa." Said Janine Skinner of Feed My Starving Children.
That includes countries such as war-torn Somalia, where refugees have overwhelmed the United Nations.
"South Sudan, Somalia, Yemen and Nigeria" David Orr, of South Africa World Food Program, explained. "The United Nations humanitarian operations in these four countries require more than $5.6 billion this year. And at least $4.4 billion required to the end of March to avert a catastrophe. And so far the UN has only received 90 million dollars. So that's two cents for every dollar needed."
Feed My Starving Children is looking for volunteers to help fill the need that these wars and famine have created.
Janine Skinner explains how FMSC helps in crises such as these. The organization fills and distributes meal bags that can meet the nutritional needs of a starving child for a day.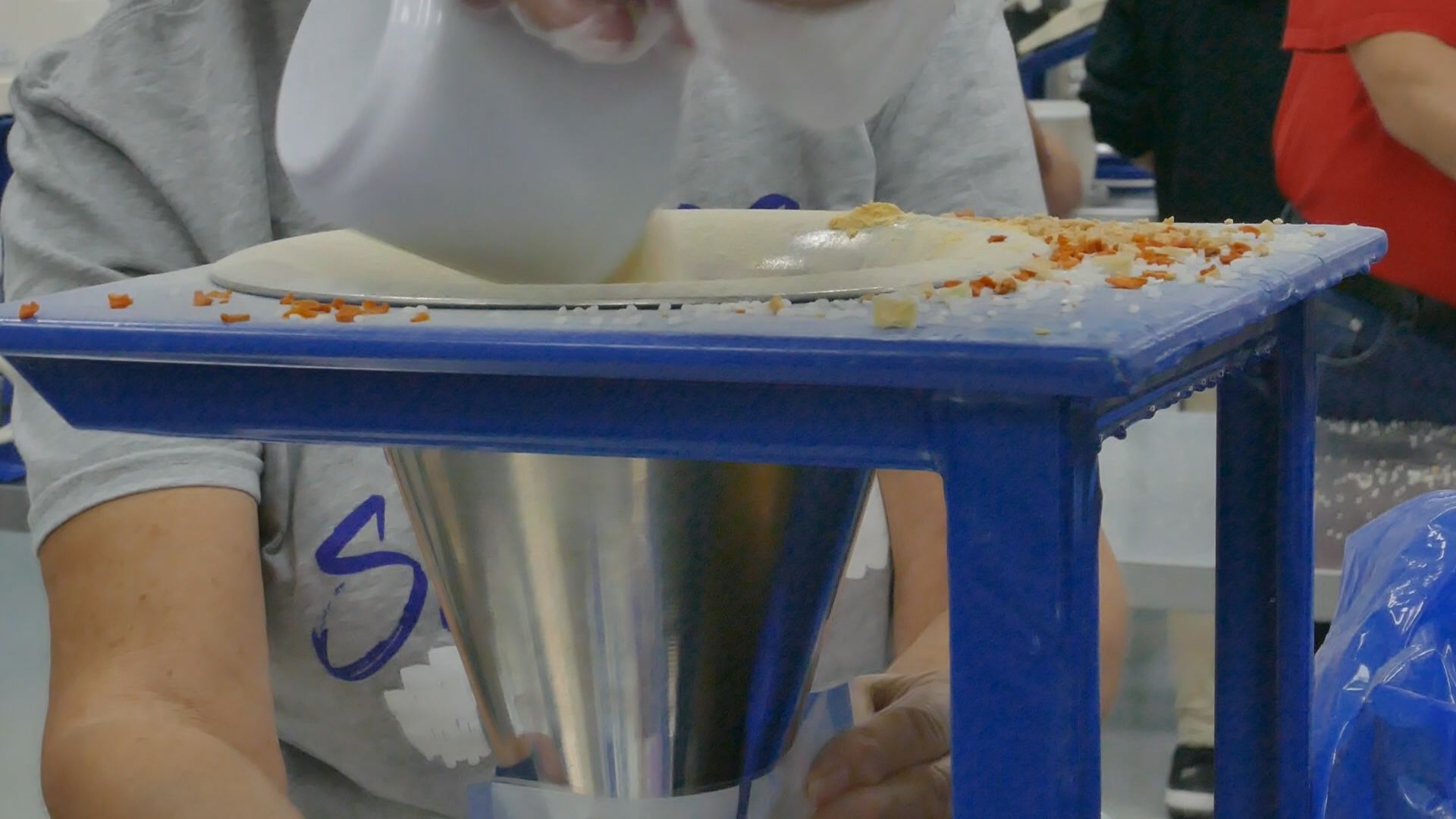 "So our food formula is ridiculously simple," Skinner said. "It's rice, dehydrated soy, dehydrated vegetables and a vitamin mineral mix. So really, if that's all they get - and in a lot cases, that is the case - they are going to be going from starvation to coming back to health just by eating our food."
FMSC is always on the lookout for anyone, whether it is individuals, or groups, who are looking to get involved.
For more information, visit the Feed My Starving Children volunteer page.