You might have a house. You might even have a nice house. But we can pretty much guarantee that your house is nothing like Randy Johnson's mansion.
The Hall of Famer and former Diamondback is selling his estate and the photos have our jaws hitting the floor.
With a sale price of $19,995,000, you can probably guess it's pretty extravagant.
Here are five things this listing has that your home probably (definitely) doesn't:
1. A walk-in pool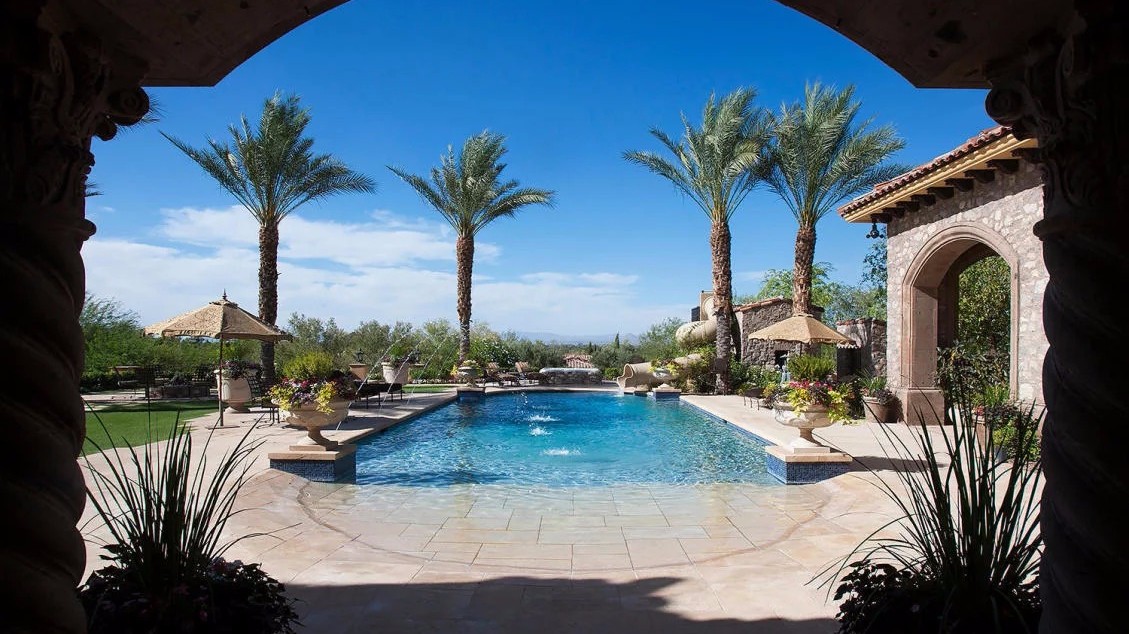 Think of dipping your toes in the water at your favorite sandy beach. Or placing your lounger just deep enough into the water to stay wet and cool. That's what Johnson's walk-in pool offers -- and without all the pesky sand getting where you don't want it. (Waves not included)
2. Master bath is the height of luxury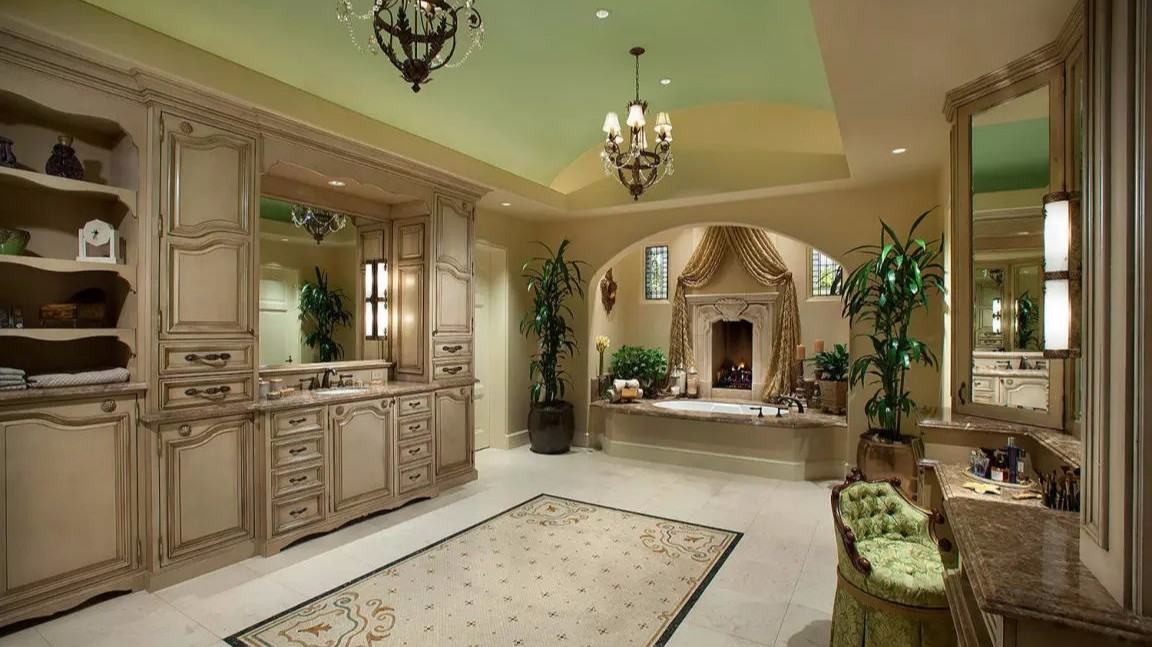 Not only does it have the separate vanities, storage for days, two chandeliers, and room to dance (which every bathroom needs, obviously). This bathroom also features a gorgeous soaking tub with its very. own. fireplace.
3. Now that is a movie theater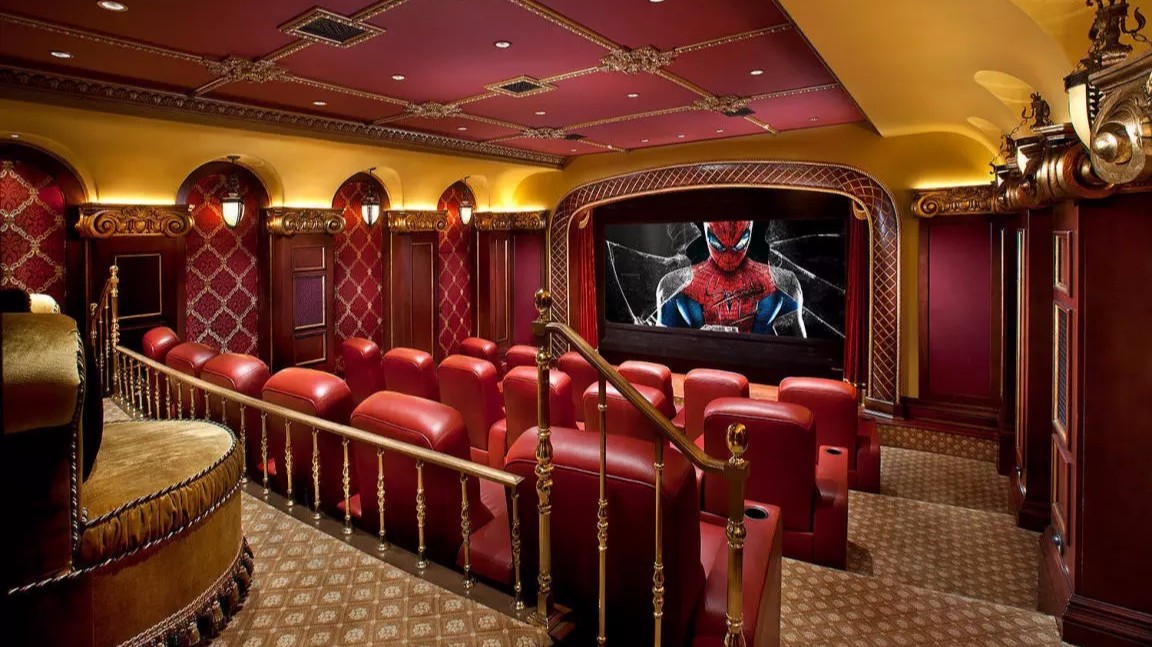 Look, a big screen and a comfy couch or recliner might be fine for watching a movie at home. But why not upgrade to an actual theater -- complete with a lobby -- inside your home. The chairs have drink holders. The railing is carved wood. It even has a red curtain. Harkins step aside, the Big Unit has you beat.
4. Home gym just took on a new meaning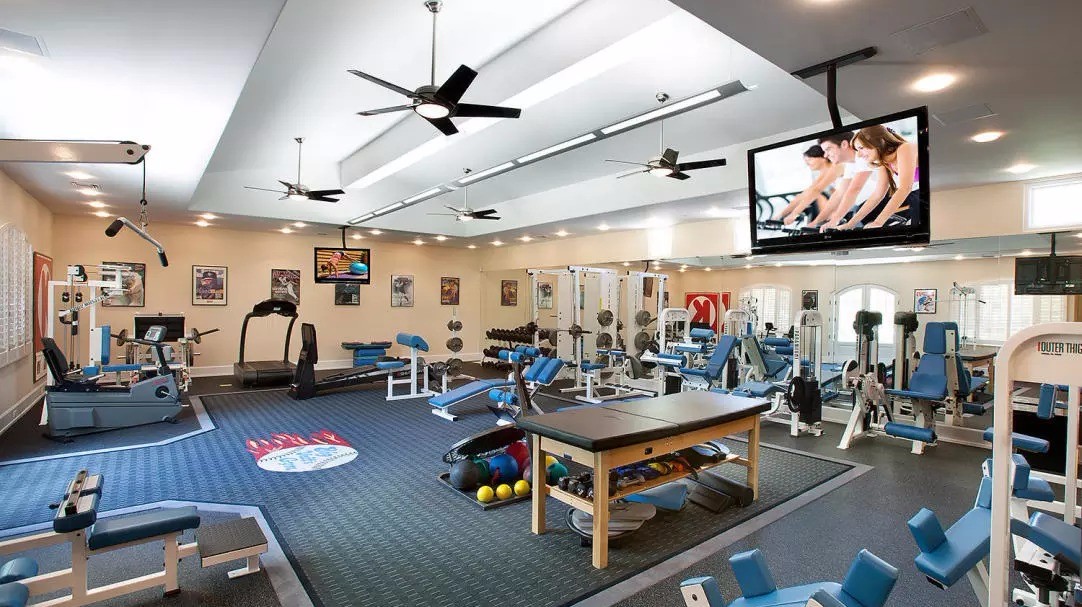 Maybe you have a bench press and a couple dumbbells. You might even have an elliptical or a treadmill. But we're pretty sure your home gym is nothing compared to Johnson's. It's a 1,700-square-foot space that has pretty much everything you need to get into and stay in shape.
5. That guest house is no casita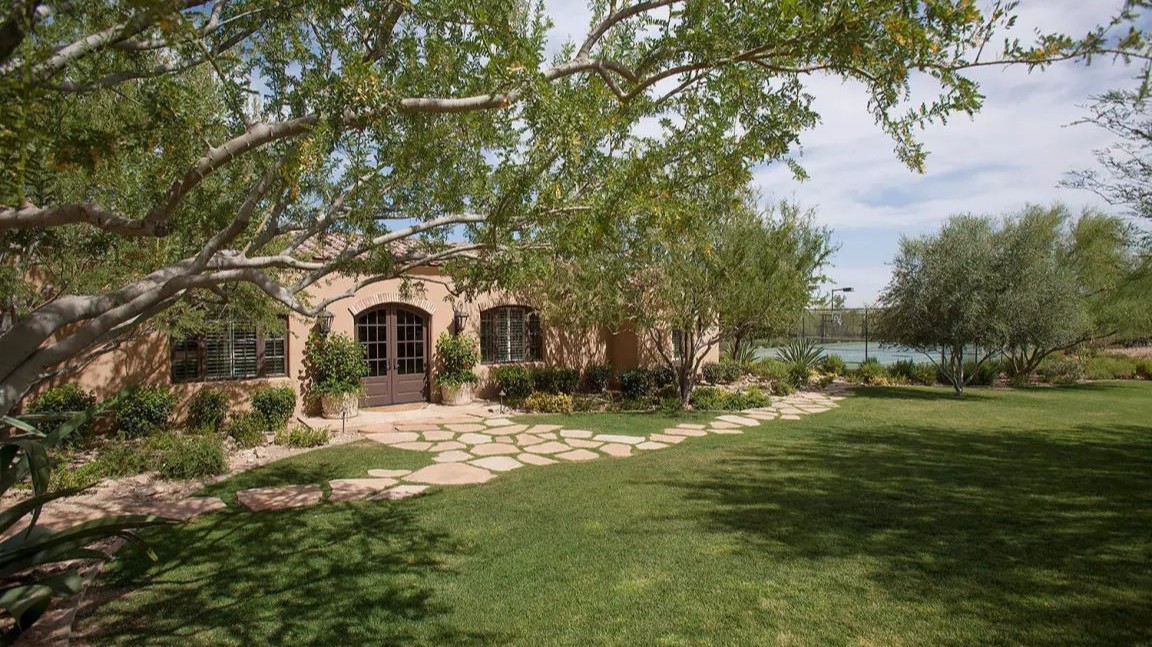 A home that has a small guest house in the backyard is not unheard of. But Johnson's guest house is not your average casita. This one comes in at 2,200 square feet -- bigger than a pretty normal-sized house. Oh, and it's right next to the tennis court.
MORE:
Photos of Randy Johnson's amazing home
PHOTOS: Look inside Randy Johnson's Paradise Valley estate
Randy Johnson is selling his Paradise Valley estate for a cool $19,995,000. (Photo: Dino Todd)
Randy Johnson is selling his Paradise Valley estate for a cool $19,995,000. (Photo: Dino Todd)