PHOENIX - A wrong-way driver died Thursday morning after crashing into a tanker truck on Interstate 10 at the Interstate 17 transition ramps.
The vehicle involved in the crash with the tanker was reportedly traveling southbound within the northbound lanes of I-17 before crashing head-on with the truck.
The driver was identified Friday as 26-year-old Jose Manuel Lopez.
After the initial crash impact, Lopez's car fell off of eastbound I-10 and landed on the northbound I-17 ramp, according to DPS.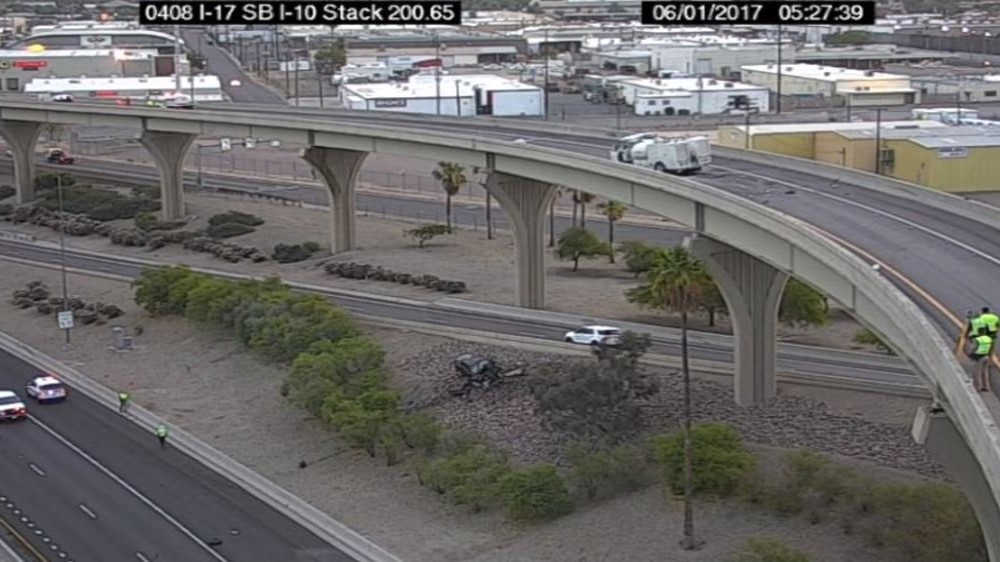 DPS said Lopez died at the scene. The truck driver reported no injuries.
The DPS hazmat team was called to inspect the tanker.
The investigation is ongoing and troopers are waiting for medical result to determine if impairment was a factor in the fatal crash.