PHOENIX - A 16-year-old girl and 7-year-old boy are dead and at least a dozen people were injured after a serious crash near 43rd Avenue and West Maryland Avenue Sunday afternoon, according to Phoenix police.
Officers said a black car left the road and struck five pedestrians in the area, killing a 16-year-old girl and sending a 7-year-old boy to the hospital with critical injuries. The boy later died.
The car then side-swiped a white van and continued colliding with a white pickup truck and another car.
Fire crews said eight other people involved in the crash are in critical condition, five of them are children.
"All of a sudden I see their things flying everywhere, and then that's when I see her up in the air, like twirling," said Sophie Ortiz.
She and her husband, Antonio, were headed to a family barbecue with their grandchildren.
"I see him from the corner of my eye and I was like, 'Oh my God,' and then by the time I turned, because I knew he was going to hit us," she said. "He came straight at us."
Their day came to a screeching halt.
"I got hit farther that way, but my van stopped right here," her husband said. "The only thing I got was cuts, right here, scrapes. That's about it, but my grandkids were taken to the hospital."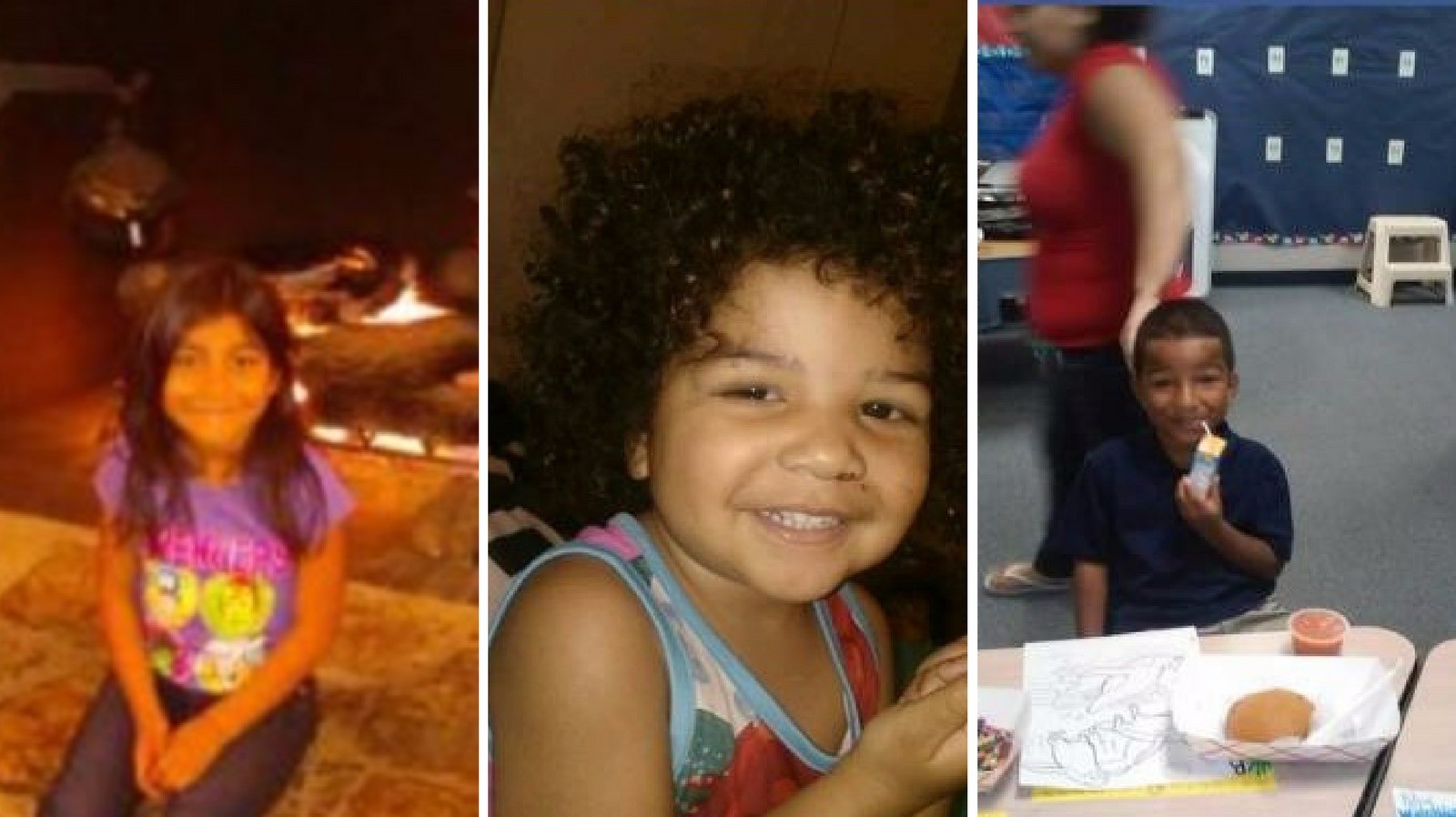 Ortiz says their three grandchildren, whose ages range from 2 to 8 years old, are recovering from a number of injuries.
"Ben -- he's 5 -- he's going to need stitches on his knee. Adriana -- she's 2 -- she's going to need stitches on her head. And Siriah left in a neck brace. She's 8; she busted her nose," Sophie said.
The family told 12 News they don't believe the injuries are life-threatening.
"The only thing I'm worried about is that they're going to be OK," Sophie said.
Three others were treated on scene and refused transportation. One patient had to be extricated, firefighters said.
The scene is about half a mile from another fatal crash at 43rd and Montebello avenues. Police said the crashes are not related.
43rd Avenue between Bethany Home Road and Maryland Avenue was shut down for several hours.
Police believe the driver of the black car may have been impaired. He is in police custody.