WILLIAMS, Ariz. – Monday, the students of the Glendale teacher who went missing more than a week ago returned to class for the first time after her disappearance, while her family visited the site where detectives said they found her remains.
Unanswered questions and affairs to put in order kept Cathryn Gorospe's loved ones busy Monday, while investigators worked on the charges against the man they called the primary suspect in her death, Charlie Malzhan.
"We're going to go visit the spot where Cathryn was found," her brother, Cory Gorospe said.
Peace and closure were two things Cory Gorospe said will likely never come.
"We're just very happy that we can give her the proper services that she deserves," Cory Gorospe said.
Detectives with the Flagstaff Police Department said Friday night they are confident they found the Glendale teacher's remains one week after she was last seen with Malzhan.
Cathryn went missing after bailing out Malzhan from the Coconino County Jail.
Police said the two had a romantic history and Sgt. Cory Runge called Malzhan their "primary suspect" during an interview Friday night.
"We still have a hundred million questions about what happened and why it happened the way it did. Unfortunately, it's just one of those things where we'll be thinking about it the rest of our lives," Cory Gorospe said
One question this family in mourning put to rest Monday: how close their search came to finding Cathryn.
Cory Gorospe wondered, "You know, we were close, so if we'd gotten there a little sooner would anything have made a difference?"
When asked how the family prepared for the visit, Cory answered, "I don't know if there's a preparation you can do."
Her brother said they would take flowers and a cross in honor of his sister.
Cory Gorospe said Cathryn's services would likely be in Phoenix with most of those who knew her.
A vigil is scheduled in Williams for Sunday, at 7 p.m.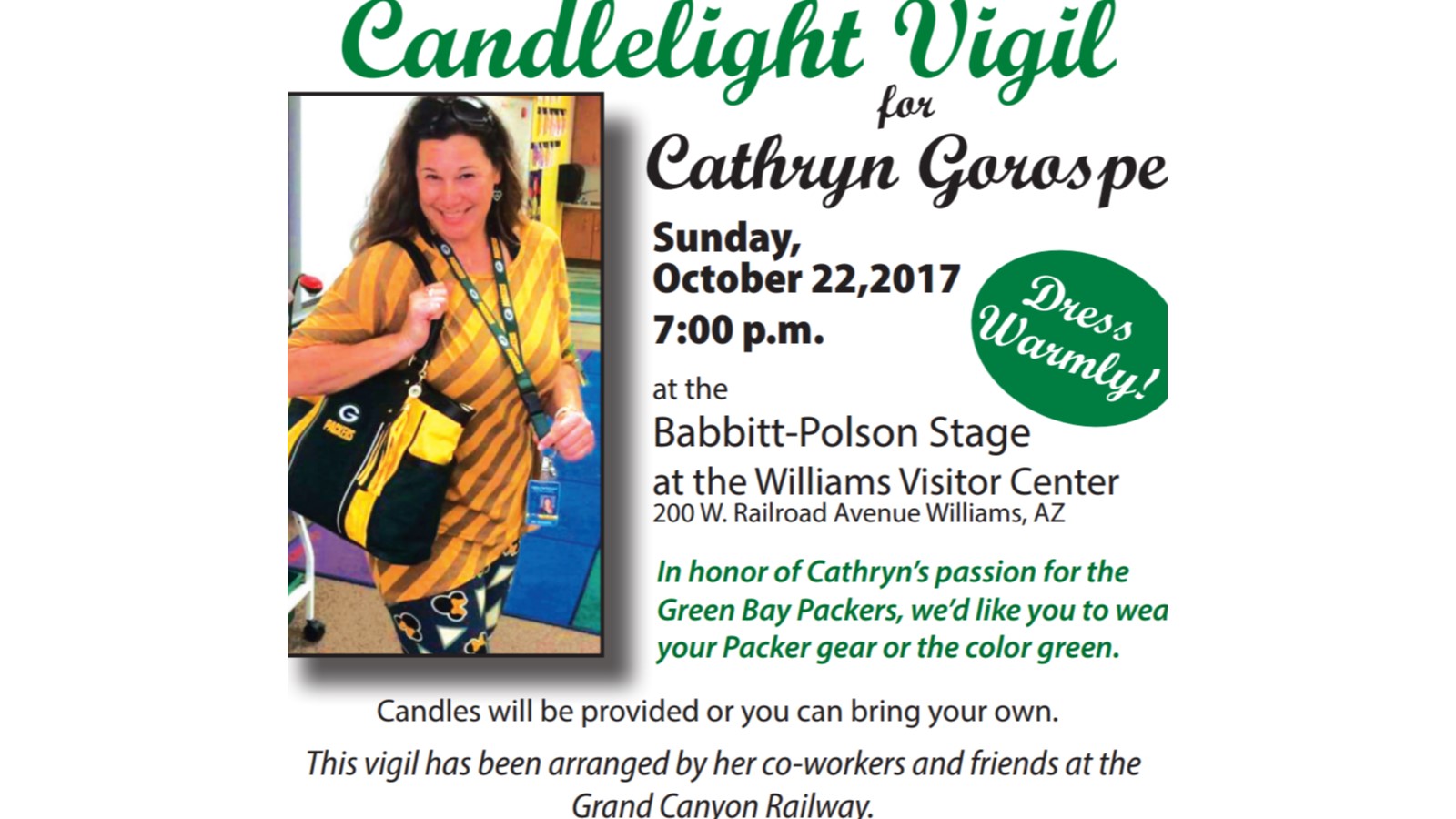 Cory said he wants those donating to his sister's fundraiser to know those proceeds will help with memorial and legal costs on the way.