Phoenix police are looking for three armed suspects after a bank robbery in north Phoenix Friday.
The FBI says three men robbed the FirstBank near 19th and Glendale Avenues around 11:30 a.m., threatening staff and customers.
Phoenix police and the FBI said they recovered a suspicious vehicle related to the robbery, which police said was stolen.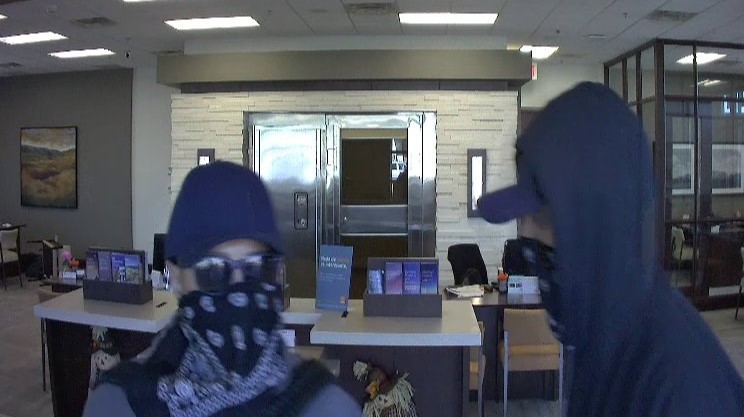 It's not clear how much money the thieves took from the bank, but they're considered armed and dangerous.
The FBI described the three suspects as between 5-foot-8 and 6-foot, all of average build. All three were wearing hoodies, baseball hats and bandanas at the time of the robbery.
The suspects are considered armed and dangerous, per the FBI.
If you have any information about the robbery, you can contact the FBI at 623-466-1999, Silent Witness at 480-WITNESS (480-948-6377), or submit a tip online at tips.fbi.gov.