GLENDALE, Ariz. - Residents in a Glendale neighborhood near 55th Avenue and Greenway Road are questioning what caused the death of one horse and the injury of another.
"Well, we found it on Wednesday evening when we were giving him a bath," said Charlene Sharp, a resident in the area who boards a 14-year-old horse named Dollar.
The woman says the horse's skin was blistered and appeared to have been splashed with some kind of liquid that began eating away the horse's skin.
"Someone intentionally wanted to hurt Dollar because they held him and pulled his hair back and it looks like they threw some kind of acid or burning material onto his neck, under his mane," she said.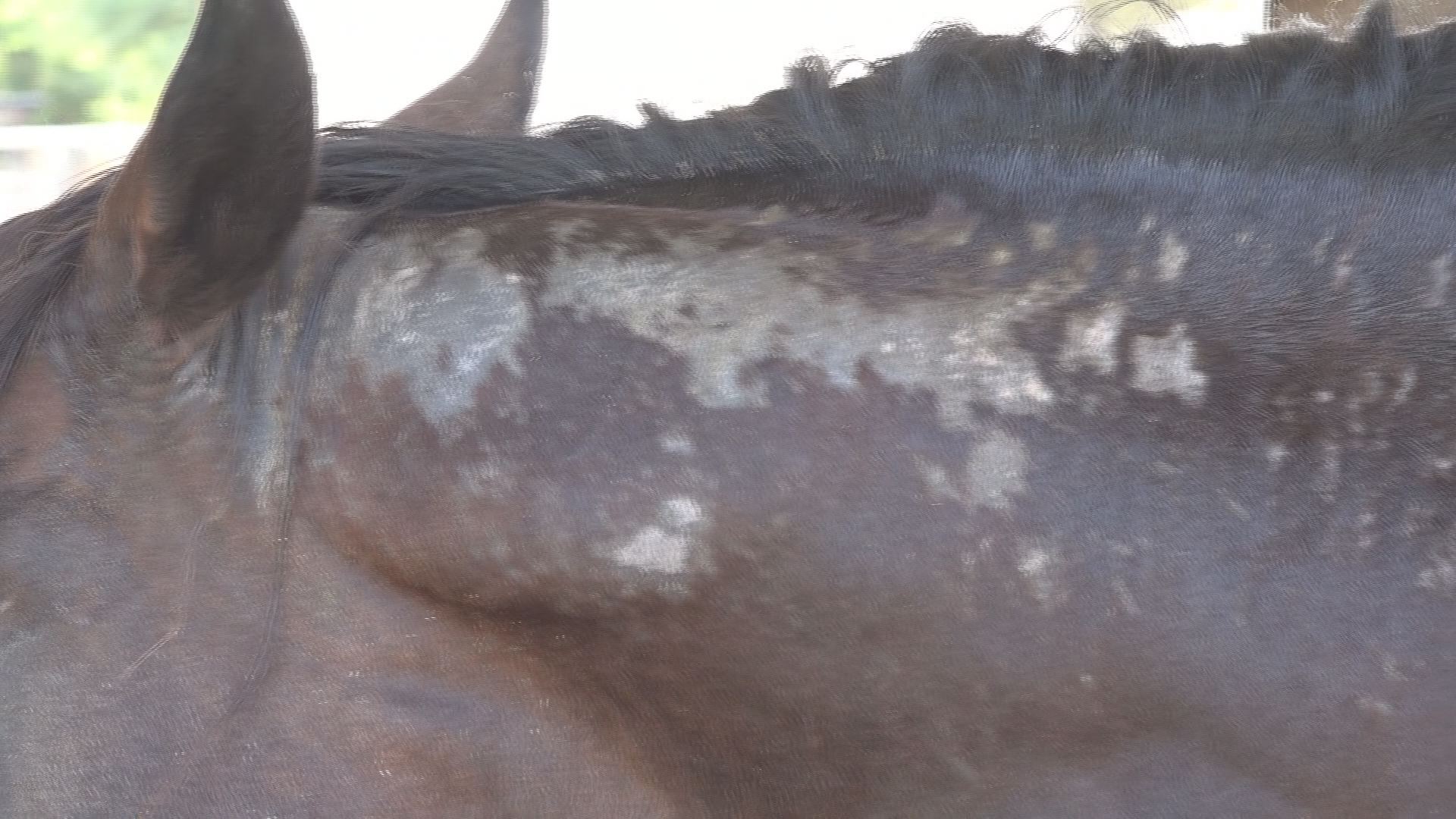 The neighborhood is mostly made up of homes with acre lots, where many keep various animals.
Several in the community claim this is the second horse to be the target of abuse after another horse was believed to have died a few weeks ago under similar circumstances.
According to a spokesperson with the Glendale Police Department, both incidents were reported to police.
Investigators have determined the first horse died of natural causes and said the second incident doesn't appear to be the result of any kind of hazardous liquid.
Sharp said she still believes the horse in her care was targeted and is adamant a suspect is out there.
"Dollar won't be allowed to go in the big pasture anymore," she said. "He will have to stay in the little pasture. It's pretty sad we can't have our animals in our yard and keep them safe."